An analysis of research from around the world shows that alcohol consumption could play a role in prevention of the disease
Posted: October 18, 2005 By Jacob Gaffney
Beer and spirits drinkers have a higher risk than wine drinkers
Posted: September 26, 2005 By Jacob Gaffney
People who have a glass or two every day tended to weigh less than occasional drinkers and binge drinkers
Posted: September 7, 2005 By Jacob Gaffney
Scientists report that a diet high in folic acid might eliminate any slight increase in cancer risk due to alcohol consumption
Posted: August 30, 2005 By Jacob Gaffney
Moderate wine drinkers had the fewest cases of cataracts in research conducted in Iceland
Posted: June 30, 2005 By Jacob Gaffney
Men who had a drink or so a day fared better on renal performance tests than abstainers
Posted: May 19, 2005 By Jacob Gaffney
Resveratrol may act by turning off genes that cause prostate cells to become cancerous
Posted: May 9, 2005 By Jacob Gaffney
Adults throughout Europe extended their lifespan by eating and drinking in ways similar to those in Mediterranean areas
Posted: April 13, 2005 By Jacob Gaffney
Wine drinkers had healthier heart-rate variability than women who drank other beverages
Posted: March 15, 2005 By Jacob Gaffney
Willamette Valley Vineyards hopes that listing the amount of resveratrol in its wines will appeal to health-conscious buyers
Posted: February 24, 2005 By Jacob Gaffney
When compared to nondrinkers, moderate drinkers had around a 50 percent lower risk of brain deterioration
Posted: January 31, 2005 By Jacob Gaffney
Light to moderate consumption may decrease the risk of brain deterioration
Posted: January 28, 2005 By Jacob Gaffney
Drinkers showed no greater risk of heartburn than nondrinkers in Scandinavian research
Posted: January 18, 2005 By Jacob Gaffney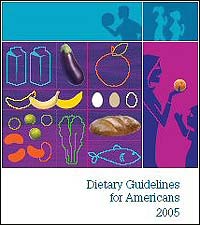 Despite new research, the health benefits of red wine are not specifically mentioned
Posted: January 13, 2005 By Jacob Gaffney, Dana Nigro
Posted: December 16, 2004 By Courtney Thompson
Resveratrol prevents inflammation of lung cells, but don't hold your breath for a red-wine inhaler
Posted: November 16, 2004 By Jacob Gaffney
However, drinking white wine was linked to an increased risk
Posted: November 3, 2004 By Jacob Gaffney
New evidence indicates moderate drinkers have a higher average bone density than nondrinkers.
Posted: October 22, 2004 By Jacob Gaffney
White wine also showed benefits for prostate health, but beer and liquor did not.
Posted: September 30, 2004 By Jacob Gaffney
In a Turkish study, the grape skins, seeds and stems left over after winemaking proved deadly to E. coli, salmonella and staph.
Posted: September 23, 2004 By Jacob Gaffney