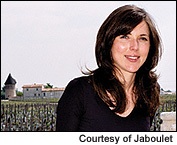 170-year-old négociant firm enters a new era under new ownership
Posted: November 28, 2006 By James Molesworth
Sure, bars can manage great cocktails and beer lists. But where's the love when it comes to wine?
Posted: October 20, 2006 By Eric Arnold
What if our most famous authors had penned tasting notes?
Posted: September 22, 2006 By Tim Fish
Posted: September 8, 2006 By Eric Arnold
Instead of opposing alternative wine closures, save the forests by exploring alternative uses for cork
Posted: August 28, 2006 By Eric Arnold
Father and son vintners keep value in sight as d'Arenberg winery offers some of Australia's finest Shiraz
Posted: August 24, 2006 By Daniel Sogg
An impressive tasting in California shows why so many people are heading toward this variety
Posted: July 21, 2006 By Daniel Sogg
Mini Champagnes are a great idea--even if they don't look like it
Posted: July 14, 2006 By Eric Arnold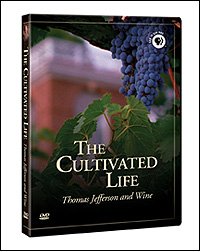 Documentary tells the story of Thomas Jefferson and the founding father's love of wine
Posted: June 28, 2006 By Kristiana Kahakauwila
There's a wine for everything edible, even creepy crawlers
Posted: April 17, 2006 By Eric Arnold
The dean of Châteauneuf shares a few secrets
Posted: April 10, 2006 By James Molesworth
Emmanuel Reynaud is filling big shoes at Château Rayas
Posted: April 3, 2006 By James Molesworth
One of the last authentic corners of the globe
Posted: April 1, 2006 By Owen Dugan
Fifth annual South Beach festival draws thousands to eat, drink and learn
Posted: March 16, 2006 By Thomas Matthews
Bayard's restaurant in New York pulls out half a dozen great clarets
Posted: March 10, 2006 By Thomas Matthews
Expectations are high for the 2004 and 2005 vintages in Châteauneuf-du-Pape
Posted: March 7, 2006 By James Molesworth
Pairing wine with cheese may not be as simple as you think
Posted: February 27, 2006 By Harvey Steiman
California should declare it the state grape, for its history and symbolism
Posted: February 24, 2006 By James Laube
A tasting dinner at New York's Alto shows a "crescendo of complexity"
Posted: February 17, 2006 By Owen Dugan
A hot, ripe vintage brings outstanding wines
Posted: February 6, 2006 By James Suckling