Blogs : Mixed Case: Opinion and Advice
Winemaking consultants are neither mercenaries nor miracle workers
Posted: November 29, 2012 By Mitch Frank
Is it possible to make 62 different wines, from different vineyards, and have each one taste not just outstanding but also distinctive?
Philippe Cambie is the top winemaking consultant in Châteauneuf-du-Pape—he works for 25 wineries in the appellation. He also has 37 other clients, mostly in the Southern Rhône Valley, but also in the Languedoc (where he grew up), Provence, Corsica, Spain and even Macedonia. His wines routinely score outstanding and classic in Wine Spectator's blind tastings. I profiled Cambie in our Nov. 30 issue and found him to be a warm, friendly, complex man. Watching him interact with his clients was fascinating.
But is it such a good idea for one man to produce wines for 62 clients?
Blogs : Harvey Steiman At Large
First 10 vintages of Barossa Shiraz show consistency, distinction
Posted: November 28, 2012 By Harvey Steiman
In Wine Spectator's Top 100 Wines of 2012, a familiar name stands at No. 3. Two Hands Shiraz Barossa Valley Bella's Garden has made it into the Top 100 eight times, including four years in the Top 10. What's astounding is that the wine has existed only since the 2001 vintage. Recently, Two Hands proprietor Michael Twelftree offered to taste all 10 vintages of Bella's Garden with me, blind. Here are my notes and unofficial scores.
Blogs : Exploring Wine with Tim Fish
Even if you're in no mood to sing carols yet, it pays to be prepared
Posted: November 28, 2012 By Tim Fish
I'm not ready for Christmas. Not even remotely. I have Facebook friends who've put up their tree and decorations, bought most of their presents and even baked their holiday cookies. Clearly these people don't drink enough wine. And yet while Christmas itself is still weeks away, the holiday entertaining season is thrust upon us, and chances are you'll be throwing or attending a party sometime during the next three weekends. So I guess I have to wake up and smell the eggnog.
When it comes to big holiday parties, I prefer a buffet for the wine as well. When there are 10 or 20 wines open, I'm like a glassy-eyed kid perched over his stash of Halloween candy. Which should I taste first? Here are a few well-priced sparkling wines perfect for holiday entertaining.
Blogs : Outside the Bottle with Talia Baiocchi
Hurricane Sandy knocked a Brooklyn winery off its feet, but not down and out
Posted: November 26, 2012 By Talia Baiocchi
What do you do when a 5-foot wall of water comes crashing through the front door of your winery, carrying several barrel-sized concrete planters along with it?
It's not a question that most wineries need to ponder. But that's exactly what happened to Red Hook Winery on the night that Hurricane Sandy backhanded the tristate area.
The winery is located in the isolated Red Hook neighborhood of Brooklyn, which sits on low ground abutting New York Harbor. It had recently moved to a waterfront warehouse on Pier 41, overlooking Lady Liberty, and was directly in the line of fire when Sandy sent a surge of saltwater up underneath the Verrazano-Narrows Bridge and through the harbor, flooding Red Hook, Lower Manhattan and the East Village.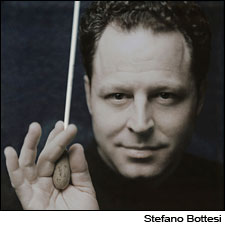 Blogs : Harvey Steiman At Large
Conductor crosses the lines thanks to a childhood accident
Posted: November 21, 2012 By Harvey Steiman
John Axelrod tastes music and hears food and wine. As a result, he has a particular fascination for the links between music and gastronomy. He claims to be the only conductor who also ran a wine business. In the late 1990s he ran the Robert Mondavi wine center at Disneyland in Anaheim for three years. It was Mondavi's wife, Margrit Biever, who encouraged the young Axelrod, who has studied privately with Leonard Bernstein, to "take the leap of faith," as he put it, and pursue a career in music.
Today he leads the Orchestra National des Pays de la Loire in Angers, France, the Verdi Orchestra in Milan, Italy, and guest conducts throughout Europe. We chatted via Skype recently after he led a performance in Naples of Gustav Mahler's Symphony No. 5. Axelrod explained that he has a form of synesthesia, a neurological condition in which stimulation of one sensory or cognitive pathway leads to automatic, involuntary experiences in a second sensory or cognitive pathway. For Axelrod it is taste and sound, and it developed after he got mercury poisoning as a child. "The treatment created a bridge between taste and my hearing," he said.
Blogs : Mixed Case: Opinion and Advice
From the historic aging of whiskies in Sherry barrels to more radical practices of today, the two drinks toast each other
Posted: November 20, 2012 By Ben O'Donnell
Kingsley Amis, writing in 1972's On Drink, relayed a recipe for a concoction he had heard to be "Queen Victoria's Tipple." Ingredients: 1/2 tumbler red wine, Scotch. "The quantity of Scotch is up to you, but I recommend stopping a good deal short of the top of the tumbler," cautioned Amis. "Worth trying once," cringed the author, who in the same pages recommends waking up to a shot of tequila in one hand and one of tomato juice in the other.
I asked Logan Leet, winemaker at River Bend Winery in Kentucky, whose signature Bourbon Barrel Red is given a brief spin through used bourbon barrels, if he had ever heard of this kind of abomination in Louisville. "Most people like to keep their wine and their bourbon separate, by and large," he assured me.
Blogs : Outside the Bottle with Talia Baiocchi
Often lost in the debate over alcohol levels is the other major player in the balanced wine equation: sugar
Posted: November 19, 2012 By Talia Baiocchi
Last week I touched on "balance" as a word that's become increasingly polemical, particularly in California, where the growing movement toward lower-alcohol wines has been branded as a movement toward balance.
The problem is, this movement has largely been defined by what restraint (a word that's become synonymous with balance in this case) looks like in Pinot Noir, not grapes like Zinfandel or Grenache. Enter Mosel Riesling. If Zinfandel's stigma is its natural ability to accumulate higher alcohol, Mosel Riesling's is its sugar levels. In post-white Zinfandel America, the word "sweet" has been vilified, to a degree (lest we forget that Moscato is having a moment), as a word synonymous with cheap, low-quality wine.
Blogs : Harvey Steiman At Large
Give the match game a rest for this one day
Posted: November 16, 2012 By Harvey Steiman
How do you decide which wines to deploy for Thanksgiving duty? Do you fret about matching the perfect wine with each element of the meal? That way lies madness. Nah, Thanksgiving is a day for hanging out with family and friends, and saying thanks for all our blessings. Now let's watch some football and eat some turkey, gravy and sweet potatoes.
Devotée as I am of the magic that can happen when wine and food find common ground and make the other better, I don't recommend it for big meals with a table full of contrasting dishes and a crowd that can range from wine snobs to those who merely drink it for lubrication.
Blogs : Stirring the Lees with James Molesworth
Pete Wells' review of Guy Fieri's new Times Square restaurant makes for a great tasting note
Posted: November 15, 2012 By James Molesworth
Surely you've read it by now. The savage review from the New York Times' Pete Wells of Guy's American Kitchen & Bar in Times Square, the new restaurant from celebrity chef Guy Fieri.
It was low-hanging fruit for sure. Guy Fieri is best known for his passion for comfort food and his outsize personality, both of which share the spotlight on his popular TV show Diners, Drive-Ins and Dives. I'm not sure what the New York Times readership gained from the review—I wouldn't expect many of them to be interested in the restaurant in the first place. But it obviously had an impact.
Blogs : James Laube's Wine Flights
The irrepressible Bonny Doon proprietor wants to be taken more seriously, and his newest wines are backing him up
Posted: November 15, 2012 By James Laube
Randall Grahm insists he's grown up, as in matured. For those who have followed the zigzags of his career, one wonders whether the new pose is for real, or whether it's just a front for the irrepressible jester in him. He has recast and reinvented himself so many times in the past 30 years that it's natural to wonder which Randall Grahm we're dealing with. Indeed, the new Grahm can't entirely escape the old Grahm.
This much seemed apparent recently when he visited me in at my office to convey his desire to shed his whimsical nature and strike a more serious stance. That his new wines are among the best he's made adds credence to his desire to reboot his livelihood.
Blogs : Mixed Case: Opinion and Advice
Pro tips for navigating dress codes of the wine world
Posted: November 15, 2012 By Jennifer Fiedler
Walk-around tastings. Auctions. Winemaker dinners. The wine world has no shortage of social gatherings, and with each event comes the seemingly silly, yet kind of important question: What should you wear?
In these days when hoodie-clad tech execs top the Forbes 400 and Malvasia gets more attention than Meursault on Brooklyn wine lists, yes, you can wear whatever you want to wine events. End of story. What's really important at these things is the company you keep and what's in your glass, etc., etc.
But let's get real. It's telling that many comments on Talia Baiocchi's blog post last week about a new generation of Napa winemakers revolved not around stylistic decisions in winemaking, but the clothes winemakers wear—specifically whether it was apt to describe 1980s Napa as "linen-wearing." Clearly, this stuff matters.
Blogs : Exploring Wine with Tim Fish
The holiday is a time to think of family and drink what you like
Posted: November 14, 2012 By Tim Fish
When I was a kid there was never wine on our Thanksgiving table. This was the Midwest in the late 1960s and if anyone drank anything it was a highball or a beer. Thanksgiving was always at my great-grandfather Lemuel's house and to my memory it seemed like a hundred people were there. Lemuel was not a kid person, even though he sired an imposing litter that spanned two generations. He scared me to death.
Today, Thanksgiving with my family includes plenty of crowd-pleasing wines, especially now that the younger generation is coming of age. Here are some widely available favorites that pair perfectly with Thanksgiving fare.
Blogs : Harvey Steiman At Large
Sparkling ice wine, anyone? An old brut and a Syrah show well with a homecooked meal for friends
Posted: November 13, 2012 By Harvey Steiman
I am not certain how I came into possession of a 375ml bottle of Canadian sparkling ice wine, let alone how it languished in my cellar for almost a decade. Good friends were coming for dinner, and I had already chosen some fizz for before dinner and a Washington Syrah to drink with the main course. (More about those a bit later.) I wanted something light and pretty to go with the planned dessert, a rather light version of sticky toffee pudding (a cakelike British dessert).
As I rummaged through the dessert wines, my eye caught the golden label of the Inniskillin Sparking Ice Wine Vidal Niagara Peninsula 2001. Maybe it was the British Isles association (it's named after a place in Ireland). Maybe I just figured the effervescence might lighten up the wine's natural sweetness and make a good match with the dessert.
Blogs : James Laube's Wine Flights
The Cep Sonoma Coast Syrah 2010 keeps the alcohol (and price) in check without sacrificing flavor
Posted: November 12, 2012 By James Laube
I don't see many sub-13 percent alcohol wines these days.
Most of the wines reviewed by Wine Spectator are north of 14 percent alcohol, and for sure California has some of the ripest wines going, so I was understandably intrigued when the bag came off of a Syrah I'd liked in a recent blind tasting and it turned out to be lower alcohol.
Blogs : Outside the Bottle with Talia Baiocchi
The model for Pinot Noir cannot apply to every grape
Posted: November 12, 2012 By Talia Baiocchi
Balance in wine, as most of us describe it, is the harmony of fruit, acid, tannins and alcohol, such that no one component is all elbow, so to speak. Sounds agreeable, but the word balance—and what it implies in the modern wine world—has become a more complex and symbolic topic than that description suggests. And generalizing what balance means in wine, whether via degrees alcohol or grams of residual sugar, has become risky business.
The word balance in California, for example, has come to symbolize a movement toward restraint and lower alcohol levels, particularly in Pinot Noir. Rajat Parr, one of the wine world's most respected sommeliers and the beverage director at the Michael Mina Group, has earned three Wine Spectator Grand Awards for his wine lists. He has also become infamous for refusing to sell Pinot Noir that clocks in over 14 percent alcohol at RN74 in San Francisco and has started an organization called In Pursuit of Balance, along with Jasmine Hirsch, of Hirsch Winery in Sonoma. It's composed of producers making Pinot Noir and Chardonnay who are advocates for balance, which they believe is achieved at lower alcohol levels (though the percentage is not precisely defined).
Frank Prial, longtime wine writer for the New York Times, dies at 82
Posted: November 8, 2012 By Thomas Matthews
If there was one wine writer every other wine writer always read, it was Frank Prial. For more than 30 years, his Wine Talk column for the New York Times set the tone and the topics of conversation about wine all around the world.
Prial died Nov. 6, at 82, of complications of prostate cancer.
Blogs : James Laube's Wine Flights
Lagier Meredith's Mondeuse is a tempting surprise
Posted: November 8, 2012 By James Laube
It seems only fitting that one of the world's top authorities on grape-type identification would find success with a grape most wine lovers have never heard of.
The Mondeuse grape is rare in California (with only a few hundred acres planted, max), and a star nowhere (though it is embraced in the Savoie region of France). That fact played into the mindset of Carole Meredith and her winemaker husband, Steve Lagier, owners of Lagier Meredith, when they planted it on their property high atop Mount Veeder in Napa Valley.
Blogs : Mixed Case: Opinion and Advice
Let's stop pretending the person making the wine doesn't matter
Posted: November 8, 2012 By Mitch Frank
"I am a winemaker. Not a shepherd or a steward." Sine Qua Non founder Manfred Krankel spoke those words during the third day of Wine Spectator's New World Wine Experience, and I started clapping. Then I realized I was the only person clapping in a room packed with 800 people and sheepishly stopped. I shouldn't have.
The Wine Experience is Wine Spectator's annual gathering of the best winemakers in the world for three days of tasting, talking and having fun. The whole weekend provides a chance to discover some great terroirs-you can taste wines from more than 200 wineries, often from regions you've never tried-and chat with the people behind the wines. The winemaker or owner is often the one pouring. It's a chance to learn from some of the best.
But I often feel like people who work in wine (or write about it) like to pretend that winemakers don't actually matter. A decade ago, some consulting winemakers like Michel Rolland and Carlo Ferrini got a lot of attention. Today, so many producers I speak to insist that they are merely stewards of the vineyard. When they make the wine, they just try to let the vineyard speak for itself.
Blogs : Exploring Wine with Tim Fish
Two of California's best winemakers ponder the future of this year's vintage
Posted: November 7, 2012 By Tim Fish
Winemakers in Northern California are finally catching their breath as harvest 2012 winds to a finish. In the mood to kick back, and perhaps celebrate a little, winemakers Adam Lee of Siduri and Mike Officer of Carlisle had a long lunch last week at Stark's Steakhouse in Sonoma County and let me tag along.
Blogs : Harvey Steiman At Large
A tasting retrospective on Steingarten, a limited-production Riesling from a big wine company
Posted: November 6, 2012 By Harvey Steiman
Until about 20 years ago, Riesling was Australia's go-to white wine. It never made much an impact here in the United States, where Riesling from anywhere was a tough sell, but in Australia it seemed as if everyone drank it regularly, from punters to pundits. At least until Chardonnay rode its worldwide popularity to replace Riesling in Australian wine drinkers' glasses.
The good news for those of us who appreciate the clarity, ageability and zing of a good Aussie Riesling is that the grape never went away. In fact, it has become a darling of sommeliers and retailers here in America who decry oak and high alcohol in white wines. In the same way as two other personal favorites, Spain's Albariños and Italy's Falanghinas, dry Aussie Rieslings offer piquancy and charm to meld well with seafood, which I eat as often as I can.