Blogs : Mixed Case: Opinion and Advice
What do people who aren't obsessed with wine want to hear about it?
Posted: July 25, 2013 By Jennifer Fiedler
It's no secret that wine people can come off as a little cultish, with their special vocabulary, tasting rituals and intensely focused gatherings. Yet it's an interesting hobby in the sense that it bumps up against the real world on a regular basis—at meal times, business dinners, and fun moments with friends and family. That means that wine people get to share wine with lots of folks who may not exactly have the same enthusiasm when it comes to talking about wine.
Blogs : Harvey Steiman At Large
The Little Nell revamps its Grand Award winner in Aspen
Posted: July 19, 2013 By Harvey Steiman
Aspen, Colo., tucked high in the Rocky Mountains, may not be an ideal indicator of economic trends in America. But at the luxury hotel the Little Nell, the expensive wines have started to fly out of the cellar. It has sommelier Carlton McCoy shaking his head in wonder.
Bottles and magnums of first-growth Bordeaux and big-name Burgundy stud a 700-bottle glassed-in wine storage unit that holds a bottle or two of the most-ordered wines and some top-shelf labels. It runs the length of a cocktail bar at the entrance to Element 47, the awkwardly renamed restaurant that won a Wine Spectator Grand Award as Montagna, its previous incarnation.
Blogs : Mixed Case: Opinion and Advice
Blindly nailing down a wine's identity is a neat trick. But should it be a job requirement?
Posted: July 18, 2013 By Ben O'Donnell
If you're an American in the wine industry and are within my age range (mid-twenties to early thirties, not to put too fine a point on it), you have, or are somewhere on the path toward, a Master Sommelier diploma. That is barely an exaggeration. (Some folks pursue a Wine & Spirits Education Trust diploma, or go on to a Master of Wine, instead.) For a generation that purports to care little about what the so-called experts have to say about wine, it seems we all want to become one anyway.
"It definitely helps to have it on the résumé when it comes to scoring a great job in the wine world," said Dustin Wilson, wine director at Wine Spectator Grand Award-winning Eleven Madison Park and MS class of '11. "It's a title that earns you some automatic respect."
Blogs : Exploring Wine with Tim Fish
I confess that I sometimes take the rules in vain
Posted: July 17, 2013 By Tim Fish
It's blasphemy, I know, but I don't always drink the perfect wine with my food.
Forget perfect: Sometimes I don't even remotely drink the right wine. This isn't a radical idea for old wine hands, but I think it's worth restating for new wine lovers. The right wine with the right meal remains the ideal, but who lives in an ideal world?
Blogs : Mixed Case: Opinion and Advice
The People's Republic has embraced wine—particularly French—in the past decade; not everyone is pleased by the hug
Posted: July 11, 2013 By Mitch Frank
Is there a China backlash in France's wine regions?
China's growing thirst for wine, particularly French wine, has been a favorite topic in wine circles for several years. Our fascination is understandable—the People's Republic of China has engineered a spectacular economic story during the past two decades, growing from 2 percent of global GDP to 16 percent, according to International Monetary Fund data. As China's wealth has soared and an upper class has arisen, wine sales have grown dramatically.
But anytime a new group joins an industry as tradition-minded as wine, some people are going to grumble. The three men in Hostens may be just isolated criminals, but they might also have given voice to an underlying tension: Some wine people may not welcome the planet's newest big spenders.
Blogs : Harvey Steiman At Large
Washington wine book author Paul Gregutt switches gears with Waitsburg Cellars, and his first vintage looks promising
Posted: July 10, 2013 By Harvey Steiman
Washington wine writer Paul Gregutt got himself into quite a kerfuffle earlier this year when he sprung Waitsburg Cellars onto the world.
The longtime resident of the Evergreen state is a veteran critic and author of Washington Wines and Wineries, the definitive book on Washington wine, whose wine reviews appeared on his own blog and in several print publications. He had never been a winemaker, but in 2011 partnered with Precept Wines, the state's third-largest wine company, to craft his own wines for the new label. Questions were raised. Could a wine critic also be a winemaker without raising conflict-of-interest issues? Could an untrained neophyte's wines be any good?
Well, I tasted them blind with their peers, as we always do around here, and I can say they are better than good.
Blogs : Exploring Wine with Tim Fish
A heat wave has jump-started ripening in what was already an early growing season in California
Posted: July 10, 2013 By Tim Fish
There's one thing you can say about the recent growing seasons in Northern California: They haven't been boring. 2010 was chilly then blazing hot. 2009 and 2011 were soggy. Only 2012 was a dream.
As for 2013, it's too early to tell.
Because of warm weather in late winter and spring, the season began early, with budbreak starting March 1 and bloom unfolding in mid-May. Skies were mostly sunny as summer began, and the season was moving along at a good clip, and then an extended heat wave arrived (with temperatures hovering around 100° F) in late June and continued through the Fourth of July.
Blogs : Harvey Steiman At Large
How critics of the critics miss the point
Posted: July 3, 2013 By Harvey Steiman
The news media has jumped on a new study of judges at the California State Fair wine competition as evidence that all wine tasting is baloney. But the author of the study says that's not what he meant. Not by a mile.
Blogs : Mixed Case: Opinion and Advice
The American Wine Consumer Coalition will support direct shipping, grocery-store sales, privatization, BYOB laws and more
Posted: July 3, 2013 By Robert Taylor
The 21st century has been a tumultuous, albeit productive, one for Drinkers Rights, were one so inclined to dub the movement. The tug-of-war over where, when and how alcohol can be bought and consumed has played out everywhere from local community boards to state legislatures to the U.S. Congress and the Supreme Court.
In the past 10 years, interstate direct-to-consumer shipping has vastly expanded for wineries, but contracted for retailers; wholesalers continue to thrive and exert political influence despite claims that deregulated wine markets would drive them out of business; politicians perpetuate stereotypes of politicians by pandering to special interests. Yet somehow one group affected by each development—consumers—never seems to have a say. The founders of a new wine lovers' advocacy group hope they can change that.
Blogs : Exploring Wine with Tim Fish
With the western U.S. broiling, uncork sparkling wine for July 4th
Posted: July 3, 2013 By Tim Fish
I usually smoke ribs or a brisket or chicken on Independence Day, but that's not going to happen this year. Thanks to the heat, I'll be outside as little as possible. As Woody Allen said, "I don't tan. I stroke." This year I'll grill salmon or something else that's easy and light.
As for the wine, it's bubbly for me. Not only will it go well with the heat and salmon, but also the Fourth is a day of celebration after all, right?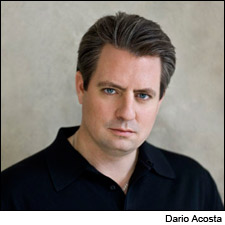 Blogs : Harvey Steiman At Large
Tenor Matthew Polenzani keeps an open mind when exploring new wines
Posted: June 28, 2013 By Harvey Steiman
This story should sound familiar to anyone who has fallen for the world of wine. One day about a decade ago, a budding opera singer and his wife were sitting outside a caffè in Rome. "I had quit drinking in my very early 20s due to the financial constraints of college and grad school," said Matthew Polenzani, "but on a beautiful warm evening the moment called for a nice glass of wine. We've never looked back."
Blogs : Mixed Case: Opinion and Advice
Single-hop beers allow consumers to understand specific ingredients
Posted: June 27, 2013 By Jennifer Fiedler
Among the beer-drinking community, the ongoing "winification" of beer—750ml bottles, beer sommeliers, ultra-high-alcohol products—is a fairly controversial phenomenon. But looking at this development from the wine side of things, one facet is particularly interesting: the rise of single-hop beers.
Blogs : Exploring Wine with Tim Fish
Time to have fun pairing wine with the traditional Fourth of July spread
Posted: June 26, 2013 By Tim Fish
Nail biting over the wine to drink with Thanksgiving dinner pales next to the challenge of pairing wine with a classic Fourth of July barbecue. That's one reason so many Americans reach for a beer.
I'm something of an anarchist when it comes to food and wine. There's too much fuss put into finding the seamless match in my view. Seamlessness is boring. I prefer a wine that offers a playful contrast and enhances the food or brings out something new.
And face it, if you can't be playful and have fun with food and wine on July 4, then you don't deserve to watch the fireworks.

Blogs : Bruce Sanderson Decanted
An exclusive vertical tasting of 20 vintages of Frescobaldi's Luce sheds light on this evolving Tuscan red
Posted: June 24, 2013 By Bruce Sanderson
In 1995, Vittorio Frescobaldi of Italy's venerable Marchesi Frescobaldi joined forces with Napa Valley icon Robert Mondavi to produce a Tuscan red called Luce della Vite. The grapes came from vineyards in Montalcino, adjacent to the Frescobaldis' Castelgiocondo estate.
Luce debuted two years later with the 1993 vintage. There is also a second wine called Lucente produced from the same vineyards. Earlier this year in New York, Lamberto Frescobaldi, vice president of the company in charge of production for Marchesi Frescobaldi, presented a vertical tasting of every vintage of Luce from the past 20 years, exclusively for Wine Spectator. Here are my scores and tasting notes.
Blogs : Mixed Case: Opinion and Advice
The state's law against chaptalization is antiquated, useless and an insult to the growing diversity of the state's terroirs
Posted: June 20, 2013 By Ben O'Donnell
"We have chaptalized. We have done in it California, on rare occasions, but we have, and we've done it in wines from Oregon, again on fairly rare occasions." That's probably not something you'd expect to hear from any veteran winemaker, much less Adam Lee, co-owner of Siduri and Novy Family, whose current releases total 37 single-vineyard and appellation bottlings, from the Sta. Rita Hills in California's Central Coast up to the Chehalem Mountains, in Oregon's Willamette Valley. After all, in California, chaptalization—the addition of sugar during fermentation—has long been illegal.
It's time to change that.
Blogs : Exploring Wine with Tim Fish
A new generation of California blends will make you forget the days of Hearty Burgundy
Posted: June 19, 2013 By Tim Fish
It's good to see that Americans are beginning to ignore one of the long-standing "rules" of California wine—that it has to be varietally specific: Cabernet Sauvignon, Chardonnay, etc.
Blends have been a no-no, particularly when it comes to value wines, but America is now more confident and comfortable with wine, and we no longer have to live down the days we swilled cheap "Hearty Burgundy" and generic jugs of "Chablis."
Millennials, the industry is learning, are open-minded about blends, and that changing mindset has lead to a new generation of value-oriented California red blends.
Blogs : Harvey Steiman At Large
Like a musical recording, it may not be what it seems
Posted: June 18, 2013 By Harvey Steiman
After offering my take on ingredient labeling for wine, I got to thinking about why this is such a vexing issue. We do, after all, want to know what goes into what we consume, including wine. The tricky aspect for wine, of course, is that what goes in does not necessarily wind up in the bottle.
All of the adjustments winemakers can apply to wine remind me of what can happen in making music recordings. It's an apt analogy on several levels. One can even argue that, as humans, we need music as much as we need food and wine. At least some of us do.
Here's the thing. Just as manipulations in the winery can make a wine seem like more than what the vineyard actually produced, what we hear on most recordings is not exactly what the musicians actually played and sang. Sophisticated electronic and digital processes add reverberation, replace flubbed notes, and these days can even modify pitch to get a sour note in tune.
Blogs : Mixed Case: Opinion and Advice
Wine is a gift from nature, but it's mankind's job to safeguard it
Posted: June 18, 2013 By Mitch Frank
Every third day, I play my version of wine roulette, uncorking a bottle I first opened two days earlier and seeing if the last one or two glasses worth of wine at the bottom still taste good. Most recently it was a bottle of RdV Vineyards Lost Mountain Red, a lovely Bordeaux blend from Virginia's emerging Middleburg area. (RdV employs Eric Boissenot, a Bordeaux winemaking consultant I profiled in our June 30 issue.)
When faced with an unfinished bottle, I shove the cork back into place and put the bottle in the fridge. I know, I could pour the leftover wine into a smaller bottle or try some fancy inert-gas device; some of my colleagues have been known to freeze leftover wine. But I've settled on the cork-it-and-cool-it technique, and it works most of the time if I drink the wine within three days. Sadly, this time it failed. The RdV was bright at first, but the finish held a touch of vinegar. It wasn't the wine's fault—it was probably too much air and not enough wine.
Blogs : James Laube's Wine Flights
Experience breeds quality for longtime California wine man Bruce Neyers, whose recent vintages from Napa and Sonoma are exceptional
Posted: June 17, 2013 By James Laube
There are so many things that Neyers winery is doing right these days that it's hard to know where to begin. Bruce and Barbara Neyers have been married for 46 years, sweethearts since they were teens; they have three children and reside at their winery in Conn Valley, a slender offshoot midway through Napa Valley.
What impresses me about their winery goes beyond the quality of the wines, which is often exceptional, and extends to the sensibility of pricing.
Blogs : Harvey Steiman At Large
What you see is not necessarily what you get
Posted: June 6, 2013 By Harvey Steiman
Ingredient labeling for wine seems to make perfect sense, but the devil is in the details. Despite several concerted attempts, some dating back 40 years, it hasn't happened yet, in part because making wine is not like bottling soda pop or mixing cereal. In those, ingredients are the same as contents. Not so with wine.
Wine is a product of fermentation, and not everything that goes into it comes out in the end. And alcohol, one of wine's prime constituents, is not added to table wines. It results from fermenting the sugar in grapes. How to handle those pesky details has derailed previous attempts at ingredient labeling for wine.