Blogs : Outside the Bottle with Talia Baiocchi
The model for Pinot Noir cannot apply to every grape
Posted: November 12, 2012 By Talia Baiocchi
Balance in wine, as most of us describe it, is the harmony of fruit, acid, tannins and alcohol, such that no one component is all elbow, so to speak. Sounds agreeable, but the word balance—and what it implies in the modern wine world—has become a more complex and symbolic topic than that description suggests. And generalizing what balance means in wine, whether via degrees alcohol or grams of residual sugar, has become risky business.
The word balance in California, for example, has come to symbolize a movement toward restraint and lower alcohol levels, particularly in Pinot Noir. Rajat Parr, one of the wine world's most respected sommeliers and the beverage director at the Michael Mina Group, has earned three Wine Spectator Grand Awards for his wine lists. He has also become infamous for refusing to sell Pinot Noir that clocks in over 14 percent alcohol at RN74 in San Francisco and has started an organization called In Pursuit of Balance, along with Jasmine Hirsch, of Hirsch Winery in Sonoma. It's composed of producers making Pinot Noir and Chardonnay who are advocates for balance, which they believe is achieved at lower alcohol levels (though the percentage is not precisely defined).
Frank Prial, longtime wine writer for the New York Times, dies at 82
Posted: November 8, 2012 By Thomas Matthews
If there was one wine writer every other wine writer always read, it was Frank Prial. For more than 30 years, his Wine Talk column for the New York Times set the tone and the topics of conversation about wine all around the world.
Prial died Nov. 6, at 82, of complications of prostate cancer.
Blogs : James Laube's Wine Flights
Lagier Meredith's Mondeuse is a tempting surprise
Posted: November 8, 2012 By James Laube
It seems only fitting that one of the world's top authorities on grape-type identification would find success with a grape most wine lovers have never heard of.
The Mondeuse grape is rare in California (with only a few hundred acres planted, max), and a star nowhere (though it is embraced in the Savoie region of France). That fact played into the mindset of Carole Meredith and her winemaker husband, Steve Lagier, owners of Lagier Meredith, when they planted it on their property high atop Mount Veeder in Napa Valley.
Blogs : Mixed Case: Opinion and Advice
Let's stop pretending the person making the wine doesn't matter
Posted: November 8, 2012 By Mitch Frank
"I am a winemaker. Not a shepherd or a steward." Sine Qua Non founder Manfred Krankel spoke those words during the third day of Wine Spectator's New World Wine Experience, and I started clapping. Then I realized I was the only person clapping in a room packed with 800 people and sheepishly stopped. I shouldn't have.
The Wine Experience is Wine Spectator's annual gathering of the best winemakers in the world for three days of tasting, talking and having fun. The whole weekend provides a chance to discover some great terroirs-you can taste wines from more than 200 wineries, often from regions you've never tried-and chat with the people behind the wines. The winemaker or owner is often the one pouring. It's a chance to learn from some of the best.
But I often feel like people who work in wine (or write about it) like to pretend that winemakers don't actually matter. A decade ago, some consulting winemakers like Michel Rolland and Carlo Ferrini got a lot of attention. Today, so many producers I speak to insist that they are merely stewards of the vineyard. When they make the wine, they just try to let the vineyard speak for itself.
Blogs : Exploring Wine with Tim Fish
Two of California's best winemakers ponder the future of this year's vintage
Posted: November 7, 2012 By Tim Fish
Winemakers in Northern California are finally catching their breath as harvest 2012 winds to a finish. In the mood to kick back, and perhaps celebrate a little, winemakers Adam Lee of Siduri and Mike Officer of Carlisle had a long lunch last week at Stark's Steakhouse in Sonoma County and let me tag along.
Blogs : Harvey Steiman At Large
A tasting retrospective on Steingarten, a limited-production Riesling from a big wine company
Posted: November 6, 2012 By Harvey Steiman
Until about 20 years ago, Riesling was Australia's go-to white wine. It never made much an impact here in the United States, where Riesling from anywhere was a tough sell, but in Australia it seemed as if everyone drank it regularly, from punters to pundits. At least until Chardonnay rode its worldwide popularity to replace Riesling in Australian wine drinkers' glasses.
The good news for those of us who appreciate the clarity, ageability and zing of a good Aussie Riesling is that the grape never went away. In fact, it has become a darling of sommeliers and retailers here in America who decry oak and high alcohol in white wines. In the same way as two other personal favorites, Spain's Albariños and Italy's Falanghinas, dry Aussie Rieslings offer piquancy and charm to meld well with seafood, which I eat as often as I can.
Blogs : Outside the Bottle with Talia Baiocchi
The many reasons we choose to start a collection or work in the business
Posted: November 6, 2012 By Talia Baiocchi
If you ask a collector, a wine writer or a sommelier how they got into wine, the immediate inclination is to fish out an epiphany. It often begins with a bottle of very expensive wine that someone slipped into their glass at a restaurant or a dinner party, or that time a bottle of Chave Hermitage made them see unicorns and hear Bach. Taste is certainly powerful enough to fuel a love of wine. But the choice to collect it or choose a career in it is about much more than that.
I myself never saw unicorns. I grew up around wine, but not great wine by any stretch. My parents drank it every day, and we had a wine cellar, but they never did like the concept of expensive wine, let alone expensive wine they couldn't drink for a decade or more.
Blogs : Outside the Bottle with Talia Baiocchi
Young winemakers are carving out their own niches, overturning preconceptions about the region
Posted: October 29, 2012 By Talia Baiocchi
Ketan Mody is a sort of modern-day Thoreau. He's 31 and lives in a one-room cabin on the top of Diamond Mountain that he built from the ground up. His sentences are coated in transcendentalist residue, made modern by his Midwestern-tinged California drawl and affection for the f-word. He's a representative of a new Napa Valley; that cabin sits on a piece of land that he will begin planting to Cabernet Sauvignon and Cabernet Franc next year, to supply his Jasud Estate label.
On a recent trip to the Napa Valley, I ended up at a small gathering at Mody's cabin with a number of young people working in the wine industry in Napa, including Dan Ricciato, 34, the assistant winemaker at Outpost on Howell Mountain, and Christina Turley, 28, responsible for branding and marketing at her family's winery, Turley, and a new Turley Cabernet project called The Label.
Napa, in my eyes, hasn't always embodied the sort of raw enthusiasm and sense of possibility that's drawn me to other regions around the world. Part of that is my own prejudice, certainly. When I first got into wine, the thought of Napa Valley conjured images of middle-aged men and women wearing linen and sipping oaky Chardonnay on a veranda. It didn't carry with it the sort of edgy, counter-cultural allure of some of Europe's less-trodden regions. It was, to be frank, uncool.
But that's changed. I've changed. Napa has changed. I've never felt quite as inspired by this region as I am today. And it turns out I am not alone.
Blogs : Mixed Case: Opinion and Advice
Nationally, the youngest segment of wine drinkers is poised to become the most important. But how do you reach a market that doesn't follow the rules?
Posted: October 25, 2012 By Ben O'Donnell
"The VCR changed everything, because it's the first time in history that kids knew how to do something their parents didn't," declared Tyler Balliet, the founder of Wine Riot. VCRs explain Millennial wine habits, he contended as we talked over beers (there would be time for wine later, at the Riot), because the generation between 21 and 34 doesn't need to take purchasing cues from the tastes of elders or "authorities." No one online lacks for information coming at them on every platform, from Twitter to ads in their own inboxes. "All other generations are information seekers; we're information sorters."
Balliet's company Second Glass began Wine Riot in Boston in 2008 when he was 28; by the end of this year, the traveling circus of a walkaround tasting will have stopped at six cities: Boston, D.C., Chicago, San Francisco, New York and L.A. He now reaches 15,000 drinkers annually through the Riot—virtually all under the age of 40. Among the habits of Millennial drinkers nationwide, one is the thirst for education. Another is the draw of wine at a younger age than earlier generations felt it. The third is a greater open-mindedness to wines from all places, all grape varieties.
So you have a huge, growing segment of drinkers who supposedly don't trust ads, don't care about reviews, don't know much but are eager to learn, and would rather do so by hopping around the world of wine than picking a favorite Cali Cab and sticking with it. How do you market to these crazy people?
Blogs : Exploring Wine with Tim Fish
The 2009 vintage offers both quality and value
Posted: October 24, 2012 By Tim Fish
California Merlot falls into three basic categories: the easygoing values, the expensive Cabernet-wannabes and that big void in the middle that's a stylistic roll of the dice. For my annual Merlot report, I tasted nearly 200 wines, and I give the lowdown in the Nov. 30, 2012, issue of Wine Spectator.
Since the high-tech proletariat seems to throw around the most weight on the Internet, I thought I'd focus today on Merlots that cost between $10 and $20. In years past, that has not always been easy, but the 2009 vintage is so good that even the value Merlots are tasty. (A few early-release 2010s show promise as well.)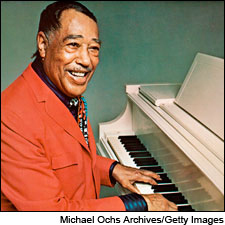 Blogs : Harvey Steiman At Large
Are there really only two kinds of wine?
Posted: October 24, 2012 By Harvey Steiman
Some of us believe that Duke Ellington was America's greatest composer, even though he wrote in an idiom that many people then (and now) do not consider serious enough—jazz. His being something of an outsider, both because of his race and his musical genre, probably prompted his most famous quote, that "there are only two kinds of music: good music, and the other kind."
It's a telling remark, one that resonated with me the first time I ever heard it as a music student. I like to quote it today, when the diversity of the music we can pipe through our iPod earphones covers a range even the Duke couldn't imagine.
The same could be said about our favorite beverage. We can experience a wider choice of good wines today than ever before. And we are having the same kind of arguments over how to define good wine as those we had over just what constituted good music in Duke Ellington's day, or today, for that matter.
Blogs : Mixed Case: Opinion and Advice
Do you Americanize wine names or use the authentic pronunciation?
Posted: October 18, 2012 By Jennifer Fiedler
In the past year, I've noticed an odd thing bubble up in pop music: artists talking about drinking wine they know nothing about. It happens in Frank Ocean's "Super Rich Kids" ("too many bottles of this wine we can't pronounce") and in André 3000's guest verse on Rick Ross's "Sixteen" ("we eat until our belly aches and then go and grab the finest wine and drink it like we know which grape and region it came from.")
Maybe two isn't quite an official phenomenon, but it does make a strange blip in an otherwise strong current of wine name-dropping fashionability in pop music (see: Cristal, Santa Margherita, Ace of Spades). The songs involve too many layers of role playing to know how Ocean or André 3000 personally feel about wine, but Ocean—or Ocean's character—got one thing right: Wine names can be maddeningly tricky to pronounce.
Blogs : Harvey Steiman At Large
Herewith, some restaurants to consider
Posted: October 17, 2012 By Harvey Steiman
If you're joining us this week at the New World Wine Experience at the JW Marriott Hotel in Los Angeles, and you're staying downtown for the event, you can find a good selection of restaurants, from casual to fancy, in the neighborhood.
Blogs : Exploring Wine with Tim Fish
Looking at the past, present and future of the empire Jess Jackson built
Posted: October 17, 2012 By Tim Fish
Jess Jackson was a force of nature. Anyone who knew him could tell you that. A big guy, he had shoulders like a fireplace mantel and a bold swath of white hair in his later years. He was charming and had a big heart, but at times could be mercurial and stubbornly private. He was driven and unashamedly competitive. He was also a self-made billionaire who started from scratch—less than scratch, really.
That's how I describe Jackson in "The House That Jess Jackson Built" for the Nov. 15 issue of Wine Spectator. Jackson, who created a wine empire around Kendall-Jackson wines, died in April 2011 yet his legacy looms large.
Blogs : James Laube's Wine Flights
Paloma, known for its Merlot, made an exceptional 2009 Napa Cabernet
Posted: October 16, 2012 By James Laube
Merlot won out, but it could just as easily have been Cabernet or Syrah.
In the case of Paloma, Jim and Barbara Richards' 15-acre vineyard on Spring Mountain, it actually produced three astounding wines, any one of which could have been a star on its own.
Blogs : Mixed Case: Opinion and Advice
Collegetown ain't what it used to be. Tailgating at LSU from a Hummer packed with high-end wines
Posted: October 16, 2012 By Robert Taylor
Tailgating is religion in Baton Rouge, La., and when it comes to a huge game between national championship contenders, the Tiger faithful pull out all the stops. Some of them even pull a few corks.
On Saturday night, the defending South Eastern Conference Champion Louisiana State Tigers hosted the undefeated South Carolina Game Cocks at Tiger Stadium, or as I've always known it, Death Valley. As the saying goes here, "You don't just walk into Death Valley." Sometimes, though, you drive up in a fine wine–laden white Hummer.
Blogs : Harvey Steiman At Large
The 2010 Pinot Noirs' delicacy make them worthy of attention
Posted: October 15, 2012 By Harvey Steiman
After tasting select wines from barrel last year, I said that 2010 would be a polarizing vintage for Oregon's Pinot Noirs. Those who crave delicacy in Pinot Noir, who prize pretty aromas and flavors, will love it. Others may find it wimpy and wonder what all the fuss is about.
Now that I have blind-tasted out of the bottle more than half of the 2010s I expect to review, I still believe that. Time after time I hesitated after writing a tasting note that described the charms of pretty fruit character, delicate structure, and a welcome sense of transparency to it all. Lovely wines, but I wondered, did they have the depth, the length, the complexity to qualify as great? These elements make a wine truly memorable.
The answer, more often than not, was yes, although more than a few of the wines came up just a bit short on those factors.
Blogs : Stirring the Lees with James Molesworth
Reviews of some choice eateries for hungry wine country vacationers
Posted: October 12, 2012 By James Molesworth
In addition to a burgeoning number of quality-oriented wineries, the Finger Lakes is also home to a bustling food scene, much of it of the farm-to-table variety. Prices are often low (compared to what urbanites are used to), the settings are always casual and a few places are attached to or next door to wineries, making weekends of wine tasting and eating ideal. Here are a few options for good eats. You can also refer to my Nov. 2008 blog post for more recommendations on Finger Lakes dining.
Blogs : Mixed Case: Opinion and Advice
The web retail giant's plans for wine are modest—for now
Posted: October 11, 2012 By Mitch Frank
When I heard the news that Amazon executives were meeting with wineries, hoping to launch Amazon.com Wine Marketplace before year's end, I was reminded of the play Waiting For Godot. In Samuel Beckett's work, two characters spend two acts waiting in vain for Godot, whom we never meet. There's a sense that everything will change once Godot shows up. For a dozen years now, the wine industry has been waiting for Bezos—Jeff Bezos, the founder and CEO of Amazon, who has made unsuccessful stabs at selling wine twice before.
Amazon loves efficiency, and the wine business, where each state is like a separate country with different laws, is not efficient. But either Bezos is a wine lover or he sees great potential in it, because Amazon is back. If it succeeds in launching Wine Marketplace, the question is: Will this truly be a game changer for the wine business or just an absurdist drama?
Blogs : Exploring Wine with Tim Fish
There's a big blurry line between innovation and done-to-death
Posted: October 10, 2012 By Tim Fish
Oh look–Ahi tuna tartare is on the menu. And short ribs. Pizza, too! Who'd a thought?
I know my chef friends will hate me for this, but I think things are getting little monotonous on the restaurant menus of America. Certainly, there's still innovation in the kitchens, particularly in top restaurants as well as the small bistros where young and creative chefs are keeping it real.