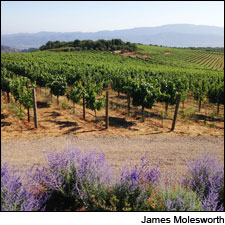 Blogs : Stirring the Lees with James Molesworth
Robert Mondavi's son Tim and granddaughter Carissa have established a new home base on Napa's Pritchard Hill
Posted: June 11, 2014 By James Molesworth
You can tell it's a family business at Continuum. Carissa Mondavi, 37, the newest generation of the storied vintner family, has no official title.
"I don't know how to answer that," she said when I asked her. "All I want to do is tell my dad's story and, in turn, my grandfather's," she added with a hint of wistful pride.
Blogs : Exploring Wine with Tim Fish
When the temperatures rise, put down the red and the white and think pink
Posted: June 11, 2014 By Tim Fish
I've been reviewing a lot of 2013 rosés from California in recent weeks. The vintage offers a fine opportunity for winemakers who know what they're doing. I'm stocking up, and I've put together a list. Here a few of my highlights.
Blogs : Harvey Steiman At Large
How I first got adventurous about what to eat
Posted: June 10, 2014 By Harvey Steiman
I moved to Miami from Los Angeles in 1969 to work for the Miami Herald, my first job on a big-city newspaper. From our apartment a few blocks from the office, my wife and I strolled the neighborhood and discovered a familiar sight to former Angelenos, but unusual then in Miami. A Chinese restaurant had just opened.
Hooked, we went often, and when I became the restaurant critic at the Herald I wrote up Tiger Tiger Teahouse. It became hugely popular. Regulars, we got to know the family, who often shared with us whatever they were cooking for themselves. When James Beard came to Miami to teach a cooking class, knowing that he had been raised in Oregon by a Chinese amah, I asked Mr. Tom to cook some of the family dishes for him. Tears streamed down Beard's face as he devoured pork trotters in hoisin sauce. Just like home, he said.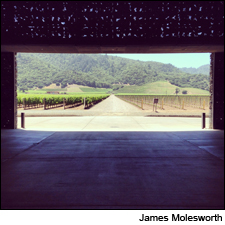 Blogs : Stirring the Lees with James Molesworth
Dominus Estate's terroir shines through in a tasting of the 2012, '10, '04 and '01 vintages
Posted: June 9, 2014 By James Molesworth
I'll admit, I was a little anxious to get to the historic Dominus Estate property and kick the dirt. Sure, the winery is as suave a bit of architecture as you're likely to find. But the dirt is where it's at for me. Today I tasted the 2012, 2010, 2004 and 2001 vintages. Here are my notes.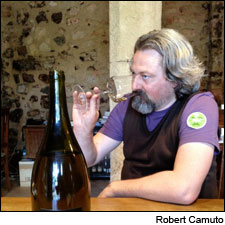 Blogs : Robert Camuto: Letter from Europe
A distinct Italian white, winemaker and estate in their own class
Posted: June 9, 2014 By Robert Camuto
Wine Spectator contributing editor Robert Camuto visits Filippo Filippi's family estate in Soave, where he is making an intriguing range of small-production whites.
Blogs : Harvey Steiman At Large
Even if you can't identify brettanomyces, study confirms you could love it, hate it, or not even notice
Posted: June 6, 2014 By Harvey Steiman
One sure way to start an argument when tasting with others is to decry the effects of the yeast organism brettanomyces in a wine. Someone is bound to roll eyes and proclaim the opposite. I know. It's happened to me. A lot.
But if it takes an academically trained pro to detect brettanomyces, should it matter for ordinary wine drinkers? I say it does, and here's why.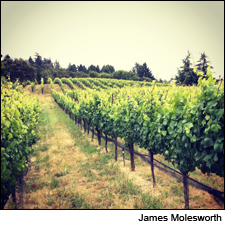 Blogs : Stirring the Lees with James Molesworth
Jamie Kutch is making distinctive Pinot Noirs from Falstaff Vineyard and beyond, stems and all
Posted: June 6, 2014 By James Molesworth
Jamie Kutch is living the life. After cashing out on his Wall Street gig, the native New Yorker picked up and headed west to start his own wine label, which debuted in the 2005 vintage. He had success early and, now in his tenth vintage, he seems to be settling, producing cool-climate Pinot Noirs with a distinctive profile. I tasted through his 2013 Pinots; here are my notes.
Blogs : Stirring the Lees with James Molesworth
Tasting the newest wines from Pax Mahle and his cellar master, Scott Schultz
Posted: June 5, 2014 By James Molesworth
On my first day of winery visits in California, I visited Pax Mahle and tasted through his lineup of recent Wind Gap wines. Following that, we tasted through his Pax and Agharta labels, and then I tasted the Jolie-Laide Wines made by Scott Schultz. Here are my notes on the wines I tasted.
Blogs : Stirring the Lees with James Molesworth
The Wind Gap, Agharta and Pax labels have broadened Mahle's range
Posted: June 4, 2014 By James Molesworth
With three developing labels, Pax Mahle needed some new digs. So he just recently moved his Wind Gap operation (6,000 cases annually and growing) into a gentrified section of old warehouses called the Barlow in Sebastopol, replete with Kosta Browne as neighbor and surrounded by busy hipster coffeeshops and breweries. Along with his 1,200-case Pax label and 1,000-case Agharta label, Mahle is busy.
"But it's still about how much [my wife] Pam and I can handle, without it consuming us," said Mahle, who wants to stay hands-on with all his projects.
Blogs : Exploring Wine with Tim Fish
Comparing the latest vintages to a retrospective tasting of the 2004s and 1994s
Posted: June 4, 2014 By Tim Fish
I've been thinking about California Zinfandel a lot lately, its past and the future. For the June 30 issue of Wine Spectator, I sized up the 2011s and 2012s for my annual Zin report and also revisited the 1994 and 2004 vintages in a retrospective tasting.
Blogs : James Laube's Wine Flights
It's better to catch an older band than none at all, but like wine, they're best experienced in their prime
Posted: June 3, 2014 By James Laube
Just like that, BottleRock came and went. The three-day music festival in Napa attracted tens of thousands to hear 60 bands, from cutting edge Indies to aging rockers, perform on four stages at the Napa Valley Expo.
Watching acts from yesteryear has limited appeal to me. Occasionally I attend concerts by performers decades past their heyday, and when they're on they can be inspiring. Usually, though, I'm disappointed, and almost always find myself thinking they were so much better in their prime. It reminds me of the way some people act when they extol a wine made decades ago.
Blogs : Stirring the Lees with James Molesworth
A return to California wine country to visit more wineries in Napa and Sonoma
Posted: June 2, 2014 By James Molesworth
I can't help but think of that song from my teenaged years every time I head back to California. Luckily, it's become a regular thing, making an annual visit to the Golden State. Not only getting to attend the Wine Spectator magnum parties in Sonoma and Napa that kick off the summer in wine country, but also getting to make a few stops at wineries.
Blogs : Harvey Steiman At Large
Or how protecting a wine district can ruffle feathers
Posted: May 30, 2014 By Harvey Steiman
Wine regions have shown vigilance in protecting their names. Years ago Champagne successfully campaigned to get people to quit applying their region's name to every sparkling wine, not just on labels but in descriptions. Chablis, Burgundy, Chianti and Tokaji did so too. Wine Australia wants the same courtesy for Orange.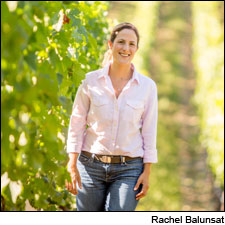 Blogs : James Laube's Wine Flights
Cattleya's Bibiana Gonzáles Rave brings France, California and Colombia to her wines
Posted: May 29, 2014 By James Laube
Bibiana Gonzáles Rave approaches winemaking from at least three perspectives. The first is French, and the exacting standards she learned and rigorous training she received during her five vintages in France. Then there's the free-spirited, emotional South American approach that comes from growing up in Colombia. The third is what she's learned since making California her home.
Blogs : Mixed Case: Opinion and Advice
With the rapid rise to respectability of dry rosé, the best pass the cellar test
Posted: May 29, 2014 By Ben O'Donnell
Rosé season started in March at my local wine shop, even though winter would persist in New York for another, oh, month or so. One day, with temperatures soaring to the lower-tolerable range, a gaggle of magnums appeared on an endcap near the front of the store. I knew the rosé, from a respected Southern Rhône house, which usually went for about $10 to $12 for a 750; here, magnums were $10, or $16 for two. Seemed like a buy, so I bought one.
Only after I got home, opened and began to drink a very tasty rosé did I investigate more closely. In fine print, there was the vintage: 2011.
Blogs : Exploring Wine with Tim Fish
Good food and wine abound in this strikingly beautiful part of California
Posted: May 28, 2014 By Tim Fish
The Coast of California rambles 840 miles along the Pacific and somewhere about half way is the Monterey Peninsula and Big Sur. You might find a more beautiful place, but you'd have to look hard.
It wasn't just the scenery that drew me to the Monterey Coast a few weeks back. There's an active food-and-wine scene to go along with all that outdoor adventure.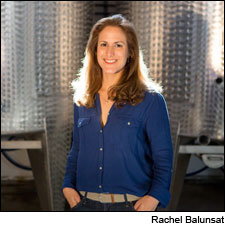 Blogs : James Laube's Wine Flights
Native Colombian Bibiana González Rave wound her way through France, South Africa and California before making Sonoma home
Posted: May 27, 2014 By James Laube
Bibiana González Rave is, to my knowledge, the first Sonoma winemaker born and raised in Colombia. In California, she enjoyed her initial winemaking successes with Lynmar Pinot Noir, and as a result she has become something of a national celebrity in her homeland.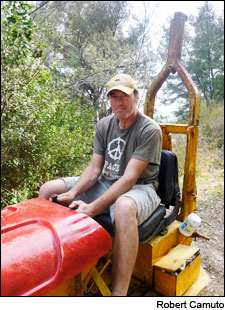 Blogs : Robert Camuto: Letter from Europe
A Rhône winemaker's labor of love in coastal Provence
Posted: May 26, 2014 By Robert Camuto
Starting a wine estate from scratch in the Bandol appellation of Provence has become rare. But that's exactly what Jean-Marc Espinasse is doing, planting 8 acres of Mourvèdre and Cinsault, after having started Domaine Rouge-Bleu in France's Rhône Valley. Wine Spectator contributing editor Robert Camuto checks out his new project.

Blogs : Harvey Steiman At Large
For this recipe picked up on the coast of Spain, all it takes is decent red wine and fruit accoutrements
Posted: May 23, 2014 By Harvey Steiman
Memorial Day being the official start of summer eating and drinking, make this stellar recipe for sangria my contribution to your enjoyment. I watched the bartender make this version at a terrific seaside hotel in the Costa Brava of Spain last year, and it's become a warm-day favorite around our house (on those few days when late-afternoon temperatures rise in San Francisco). I watched the bartender make it enough times to glean the recipe, which I'll share with you.

Blogs : Bruce Sanderson Decanted
Terroir dominates the vintage in DRC's 2012 lineup
Posted: May 22, 2014 By Bruce Sanderson
I made my annual pilgrimage to Domaine de la Romanée-Conti earlier this year. It marked the first time since I began visiting the domaine in 2005 that I did not taste with Aubert de Villaine, who was traveling.
However, I met Bertrand de Villaine, who is being groomed to succeed his uncle as codirector of DRC. Along with cellar master Bernard Noblet, we tasted through the 2012 vintage in barrel. WineSpectator.com members can read my non-blind scores and tasting notes below for the 7 DRC wines: Corton, Echezeaux, Grands Echezeaux, Romanée-St.-Vivant, Richebourg, La Tâche and Romanée-Conti..