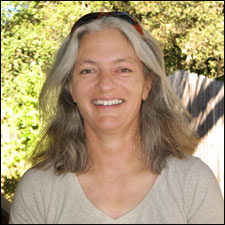 Proprietor and winemaker of Selene Wines
I love making wine. From that first harvest in Napa Valley in 1983, working the nightshift for Cathy Corison at Chappellet, I knew there was no doubt. Up to that point, I knew that having wine as a part of a meal with friends made that meal and that get-together something special, but until I worked in a cellar with grapes, wine, barrels, hoses, pumps and other equipment, I didn't know how much I would actually love making wine.
After receiving my degree in enology from U.C. Davis in 1984, I worked my way up from the cellar to assistant winemaker and then to winemaker. I worked at Chappellet and Robert Pepi. I then left the world of regular employment and began consulting with Tony Soter in 1990. I've consulted for Spottswoode, Araujo, Viader, Fisher, and Dalla Valle. Not long after I began consulting, I started my own brand, Selene Wines.
Currently I consult for Bressler Vineyards, Boyanci Wines and Cimarossa, in addition to Selene. My first wines at Selene were a 1991 Napa Valley Merlot and a 1992 Carneros Sauvignon Blanc. Since then, we've added a Pritchard Hill Cabernet Sauvignon, a Coombsville Cabernet, a Cabernet Franc-Merlot-Cabernet Sauvignon blend from Calistoga and Napa, and a Cabernet Sauvignon rosé.
Recent blog posts by Mia Klein