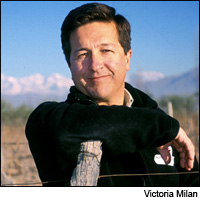 Co-owner and winemaker, Achával-Ferrer
Tasting Beat: Guest blogger
Nobody in my family was in the wine business when I was growing up. My dad wouldn't allow us to taste wine until we turned 18, and when I had my 18th birthday, he threw in an extra caveat: "Now you can, but you buy your own!"
I went to college and got an accounting degree in Cordoba, Argentina, and the company I worked for after graduation decided to pay for a Masters in Business Administration degree in the United States. I filled out my applications the same way we now do our vineyard management—obsessively—and I was accepted by Stanford Business School and went there in autumn 1987.
I moved to California, and of course I caught the wine bug! You know, Sundays in Palo Alto, when no term papers are due—designate a driver and go to Napa! After a few months of this, I started enjoying the cellars and vineyards more than the tasting rooms. There were no epiphany wines, because I couldn't afford them on a student budget, but I was hooked. I knew that this was what I wanted to do with the rest of my life.
I returned to Argentina in 1989 and started talking to my coworkers about my new obsession. That's how Manuel Ferrer (a colleague and friend), Roberto Cipresso (Italian winemaker and friend of Manuel's) and I decided to start a small, quality-oriented, red-wines-only, cost-no-issue winery. We founded Achával-Ferrer in 1998 and harvested a small amount of grapes for our first harvest in March 1999. And now we're on track for our 11th harvest.
I have no formal enology degree. I learned by avidly observing my betters as they do and talk, and asking questions until they try to kill me! I also trained by tasting grapes, fermenting musts and barrel samples throughout 11 vintages. And by reading every single winemaking, wine chemistry and vineyard management book I could find.
Recent blog posts by Santiago Achával