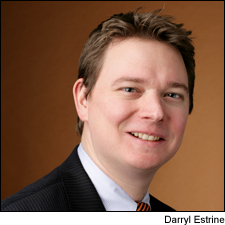 Associate Editor
Mitch Frank grew up in Miami, Florida, and developed a passion for travel and food in high school, when he spent two summers abroad. While attending the University of Virginia and writing for the Cavalier Daily, Mitch decided to switch from a career in medicine to journalism. He moved to New York and, after a stint at Entertainment Weekly, he ended up at Time magazine. From 1999 to 2005, Mitch covered two presidential elections, the 2000 Florida recount, the attacks of September 11th and the war on terrorism. Mitch also wrote two books for teenage readers—Understanding September 11th and Understanding the Holy Land.
Having developed a growing passion for wine, Mitch joined the staff of Wine Spectator in 2005. He is news editor for the magazine and its website WineSpectator.com. He also writes and edits feature stories for the magazine, and particularly enjoys profiling fascinating people in wine and food—people like Angelo Gaja, Christian Moueix and Danny Meyer.
In 2010, Mitch and his wife, Catherine, moved to her hometown, New Orleans, Louisiana, with their son and a pug named Boudreaux. When he's not tasting wine, Mitch loves great food, great music, cycling and watching the New York Mets break his heart annually.
Recent blog posts by Mitch Frank