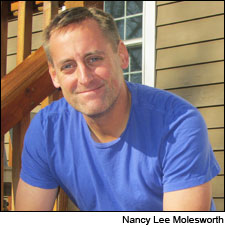 Senior Editor, New York
Tasting Beat: Bordeaux, Finger Lakes of New York, Loire Valley, Rhône Valley, South Africa
Born in New York in 1970, I was raised by parents who love wine and entertain often. After graduating from Stuyvesant High School, I studied anthropology and Afro-American studies at the University of Massachusetts, Amherst, earning a bachelor's degree in 1992. It wasn't my intention to make a career in the wine business, but my first job after graduating was with a Manhattan specialty wine retailer, Burgundy Wine Company, and I was soon hooked.
After four years at the shop, I left to become cellarmaster at New York's famed '21' Club, and was eventually promoted to sommelier.
I joined Wine Spectator in 1997 as tasting coordinator and was promoted to senior editor in 2004. From 1997 though 2007, I directed Wine Spectator's Restaurant Awards Program.
Currently, my tasting responsibilities include the wines of France's Bordeaux region and the Rhône and Loire valleys, along with South Africa and the Finger Lakes region of New York. It's a fascinating mix of regions, covering a wide spectrum of varietals and both warm and cool climates—which helps me to keep a broad perspective when evaluating wines.
My first job in the wine business left a strong impression on me; Burgundy struck a chord with me early on, though the shop's minor in the Rhône proved prescient for me, as it is now my favorite region. I have a broad appreciation for great wine though: My personal cellar has German Riesling, Bordeaux, Sauternes, California Cabernet, West Coast Pinot Noir and more, in addition to wines from the regions I cover professionally.
My wife, Nancy, and I live in Manhattan with our young daughters, Brittany Anne and Alexandra Beni. We spend our weekends in the Hudson Valley where we masquerade as amateur gardeners. We also count food (Nancy's a great cook), music (jazz and the blues) and sports (I am a golf nut) among our interests, and we keep two pet cats.
You can now follow me on Twitter, at http://twitter.com/jmolesworth1.
Recent blog posts by James Molesworth