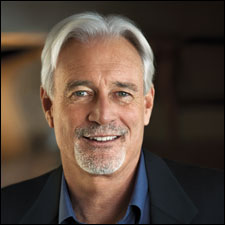 Senior Editor, Napa
Tasting Beat: California
In 1978, I moved to Napa Valley, where living in an agricultural setting reconnected me with my roots. I grew up in Anaheim, Calif., in the 1950s, a time when orange groves surrounded our home and seemed to stretch forever. While Anaheim and surrounding Orange County grew into a major metropolitan area, I've always liked living in small towns and close to the land.
My move to Napa also reconnected me with journalism, and it was then that I started writing about wine. (I'd always been interested in writing and had my first newspaper job at age 16.) At San Diego State University, I majored in history and wanted to become a biographer so, in a sense, my career has become a culmination of those two pursuits--a mix of journalism and wine biography.
Once in Napa, the whole scope of wine, grapes, farming, weather, terroir and the people involved in making wine offered a fascinating opportunity--to be a reporter and record events as they happened, hoping to leave future historians with one writer's perspective. My goal: to write about wine for 50 years.
In 1980, I wrote my first articles for Wine Spectator, and I joined the staff full time as its first senior editor in 1983. For roughly 10 years, we tasted all of the wines reviewed in Wine Spectator in our office in San Francisco. That gave me an incredible opportunity to taste the wines of France, Italy, Germany, Spain, Portugal, Australia, Oregon, Washington, Chile and Argentina.
As we divided the wine world into tasting beats, my area of expertise became California, and for more than 20 years I've overseen Wine Spectator's extensive coverage of California wine, in addition to being a regular columnist for the magazine and Web site. I typically taste 5,000 California wines a year, about 100 a week.
I've written four books on the subject (published by Wine Spectator Press): California's Great Cabernets (1989), California's Great Chardonnays (1990) and two editions of Wine Spectator's California Wine (1995 and 1999), the first edition of which won the James Beard Award for the best wine book of the year in 1996.
I've also traveled to and written about Bordeaux, Burgundy, the Loire Valley, the Rhône Valley and Sauternes in France; Italy; Spain; Germany; Australia; Mexico; and, in the United States, Washington; Oregon; and Long Island, N.Y.
I continue to live in Napa and enjoy reading (my favorite hobby), sports, music, traveling and the outdoors--especially activities that take place off the coast (abalone diving) and on the high seas (salmon fishing). I drink all kinds of different wines and find that the wine world is an endlessly fascinating subject. I also think my readers are an amazing audience, sharing with me a passion for wine and the richness and dimension it brings to our lives.
Recent blog posts by James Laube