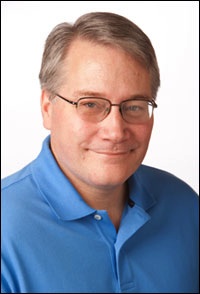 Senior editor
Tasting Beat: California Zinfandel and Merlot, and U.S. sparkling wine
I grew up in an Indiana town that was a small island in the cornfields. Wine was seldom on the table, but food was an important part of our lives. My grandfather was a butcher, and any steaks he didn't sell by Sunday ended up on my dad's grill. By the time I could balance myself on a stool, my mom was giving me cooking lessons.
I studied journalism at Western Kentucky University, and after college I worked for newspapers in the Midwest, where I first became interested in wine. I moved to Sonoma County in 1989, where I was food and wine editor for the Press Democrat, covering Northern California wine country. I was also the founding editor of WineToday.com, a website owned by The New York Times.
When I joined Wine Spectator as associate editor in 2001, I had more than 20 years experience in the media business. I was also a wine instructor at the Culinary Institute of America at Greystone in Napa Valley and traveled regularly with the school for educational food and wine tours through China. I am also co-author with my wife, Peg Melnik, of the tour guide The Napa and Sonoma Book, now in its ninth edition.
I work in Wine Spectator's Napa office, where my tasting beats include Zinfandel, Merlot and California sparkling wine. I live in Santa Rosa with my wife and two children. I love music (everything from jazz to bluegrass), arguing politics, watching movies and studying history.
You can follow me on Twitter, at http://twitter.com/Timfishwine.
Recent blog posts by Tim Fish