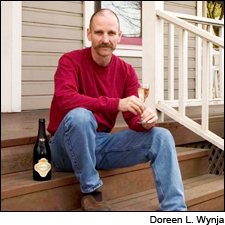 Cofounder of Oregon winery will focus on Roco, his personal wine project
Posted: February 6, 2013 By Harvey Steiman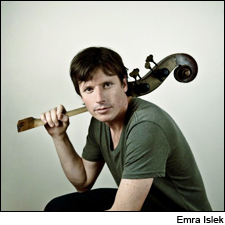 Blogs : Harvey Steiman At Large
Matt Penman explores the worlds of wine and jazz
Posted: February 4, 2013 By Harvey Steiman
Matt Penman pulled the cork on a Huët Vouvray Le Haut-Lieu 2011, poured me a sip and apologizes for the glassware. "I'm sorry for the plastic cups, but they won't let us have real wineglasses here."
We are in the green room in the new SFJAZZ Center, which bills itself as the first concert hall of its type in the United States: a freestanding performance venue with flexible seating and staging for artists of every stature, built specifically for jazz music and audiences alike. It opened recently in San Francisco on the corner of Franklin and Fell streets with a series of all-star concerts.
Blogs : Harvey Steiman At Large
Sarvis, who died last week at 77, opened the door to critical examination of why food-and-wine matches work
Posted: January 28, 2013 By Harvey Steiman
When I heard that Shirley Sarvis died last week at 77, it brought back memories of when I first started to investigate wine and food connections. It was the 1970s and not many of us were writing about it. Wine writers sometimes commented briefly on good matches when they came across them, but seldom tried to explain why they worked. Fewer food writers ventured into writing about wine. Sarvis was one of the rare kindred souls who had sound grounding in both camps.
Blogs : Harvey Steiman At Large
Signs point to renewed interest as Wine Australia touts diversity
Posted: January 17, 2013 By Harvey Steiman
It looked as if it were just going to be another trade tasting, a collection of importers sampling familiar wines to the trade. Wine Australia, which promotes Aussie wines around the world, expected about 150 sommeliers, retailers and wine media to the event in San Francisco Monday. More than 351 accepted the invitation.
The buzz there was palpable. Imagine, San Francisco sommeliers, notorious for seeking the most obscure wines they could find, excitedly sipping Margaret River Chardonnays, Hunter Valley Sémillons, even a Mornington Peninsula Dolcetto. And yes, Barossa Valley Shiraz. In recent years, as Australia's fortunes took a hit, one could hear crickets chirping at this annual event. Not this time.
Blogs : Harvey Steiman At Large
Maybe we value the wrong things about restaurants
Posted: January 9, 2013 By Harvey Steiman
Leave it to us privileged foodies to complain about getting too much. The complaint-of-the-month club's latest rant, careening about the Interwebs, zeroes in on famous chefs who keep us strapped to our chairs in their dining rooms, force-feeding us dozens of exquisite courses.
Really. I am not making this up. (Except for the part about being strapped to our chairs.)
Blogs : Harvey Steiman At Large
It's easy to confuse other aspects of a wine with oak flavors
Posted: January 3, 2013 By Harvey Steiman
Recently I was enjoying lunch with some friends in one of New York's classier Italian restaurants. Asked to pick an appropriate white wine to drink with the antipasti, I scanned the excellent list and homed in on Terredora Greco di Tufo Loggia della Serra 2010, made from an ancient grape variety grown in vineyards surrounding Mt. Vesuvius in the Campagna region of Italy. I knew the wine from previous vintages. It typically shows more depth than most, while retaining the grape's natural freshness.
I tasted it and smiled. Exactly what it should be, no cork problems. Poured around the table, it got almost unanimous approval. Except for one person, a veteran of many years selling Italian wines. He complained that he hated it when Italian winemakers used oak on wines traditionally made to be fresh.
That stunned me. I tasted no oak, and gently suggested that he try another sip. "I don't like it," he insisted. "It's too oaky." The kicker? The wine was made in stainless steel.
Dec. 31, 2012 - Jan. 15, 2013 Issue : Tasting Reports
Domestic bubbly offers quality, value and lots of pink hues
Posted: December 31, 2012 By Tim Fish, Harvey Steiman
Blogs : Harvey Steiman At Large
Are we bogging down in prerequisites for wine?
Posted: December 18, 2012 By Harvey Steiman
Much of the wine world has become preoccupied with staking out their own definitions of what wine must be before they will even consider it. They are missing out.
Some insist that a wine contain no more than this much alcohol. There better be no hint of oak character in the flavor profile. And if the wine lacks a jolt of acidity, it's right out. Paradoxically, some of the same folks who espouse these prerequisites (including many of those touting "natural wines") dismiss rich fruit character as simple and salivate over savory notes, even if those come by way of funky organisms such as brettanomyces and volatile acidity.
Dec. 15, 2012 Issue : Features
Posted: December 15, 2012 By Harvey Steiman
Dec. 15, 2012 Issue : Features
Posted: December 15, 2012 By Harvey Steiman