Blogs : Harvey Steiman At Large
Posted: June 4, 2012 By Harvey Steiman
I had not seen Aldo Conterno, the legendary Barolo producer, in more than 20 years. I had made an appointment to visit him at the winery outside the town of Monforte d'Alba while on vacation with my wife. We drove up to the hilltop building on a showery Monday morning in April. Aldo's son Giacamo met us and conveyed his father's regrets that he could not be there. He was in a hospital recovering from pneumonia.
Late last week, when the sad news reached us that Aldo was dead at 81, I flashed back to a sunny day in the late 1980s when I first visited him at the winery. We sat in the warm courtyard after the obligatory tour of the cellar and a drive through the vineyard, and talked about the revolution that was under way in Piemonte.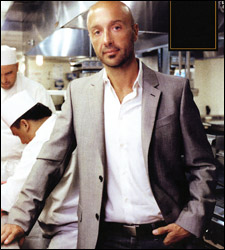 Three new titles for your summer reading list
Posted: June 4, 2012 By Thomas Matthews, Harvey Steiman, Kim Marcus
May 31, 2012 Issue : Dining Out
Posted: May 31, 2012 By Harvey Steiman
Blogs : Harvey Steiman At Large
We used to know what they meant
Posted: May 29, 2012 By Harvey Steiman
Few things make me grumpier than encountering words that have been twisted to mean something other than their original intent. Wine is apparently not immune to this scourge. And I'm not talking about innocent confusions, such as acidic (the tartness of grape acidity) vs. acetic (the flavor of vinegar). Or the wholly unnecessary distinction that wine textbooks make between aroma (that part of a wine's smell that comes from the grape) and bouquet (from winemaking), a technical nuance useful to winemakers but not really to those of us who just want to drink and enjoy wine.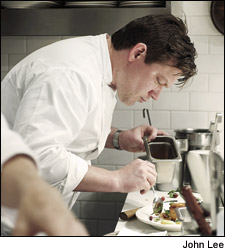 Harvey Steiman reports on three new standouts in the Bay Area restaurant scene
Posted: May 29, 2012 By Harvey Steiman
Blogs : Harvey Steiman At Large
Wines from the 1960s star in a retrospective dinner
Posted: May 22, 2012 By Harvey Steiman
My donation to the Central Coast Wine Auction this year included some California Cabernets from decades long past, which were contributed to a fantastic charity dinner.
I have had great bottles of mature California Cabernet Sauvignon on many occasions, but seldom a lineup as consistently rewarding and educational as this one. All eight bottles were in great condition and they perfectly represented their eras, their vineyard sources and their house styles. When you're dealing with older wines, that's luck.
This was the annual dinner wherein my friend Archie McLaren and I dig into our cellars for the wines to pour in a San Francisco restaurant. This time we ferreted out four California wines each, offering two from the 1960s, 1970s, 1980s and 1990s. Chef Jan Birnbaum from Epic Roasthouse in San Francisco came up with an inventive menu for the all-red wine roster.
Blogs : Harvey Steiman At Large
Memorable food and wine, despite going (mostly) casual
Posted: May 16, 2012 By Harvey Steiman
On vacation, with stops in Paris, Lyon, Piemonte and Liguria, my wife and I mostly avoided high-profile restaurants and opted for less-expensive wines. Still we ate well and drank a satisfying array of local favorites.
Highlights included a Paul Bocuse project and the "best tajarin ever," at Trattoria Antica Torre in Barbaresco.
Blogs : Harvey Steiman At Large
Tricky questions about "natural wines" intrude on my vacation
Posted: May 14, 2012 By Harvey Steiman
Just back from two weeks in Europe, with stops in Paris, Lyon, Piemonte and Liguria. Intentionally, I scoped out relatively modest restaurants rather than anything trendy or luxe. (More about those in a future blog.) Thus, for the most part, my encounters with food and wine were blissfully free of attitude or pretension.
I promised my wife that I would not allow work to impinge on vacation. There was, however, one notable exception, when the volatile issue of "natural wines" reared its head and I had to deal with an awkward situation. I am an agnostic on natural wines, neither insisting upon drinking them nor avoiding them. For me the issue is always how good the wine is to drink, and all the better if it offers something beyond a pleasant way to wash down dinner.
April 30, 2012 Issue : Features
Posted: April 30, 2012 By Harvey Steiman
April 30, 2012 Issue : Features
Posted: April 30, 2012 By Harvey Steiman