Blogs : Harvey Steiman At Large
Isabelle Meunier leaves; partner Rajat Parr says Burgundy's Dominique Lafon will play larger role
Posted: February 19, 2014 By Harvey Steiman
The changes continue at Evening Land in Oregon, one of the state's top-rated producers of Pinot Noir and Chardonnay. Wine Spectator has learned that Isabelle Meunier has left the winery where she has been overseeing winemaking and viticulture since Mark Tarlov founded it in 2007.
Sommelier, investor and winemaker purchase an interest in the promising winery and take over management
Posted: February 3, 2014 By Harvey Steiman
Blogs : Harvey Steiman At Large
Antonio Mastroberardino changed more than his own region in Italy
Posted: January 31, 2014 By Harvey Steiman
He did not seem like a revolutionary when I met Antonio Mastroberardino, who died this week at age 86, nearly 30 years ago. He carried himself with almost a regal bearing. Quiet-spoken, he matter-of-factly explained why he chose to focus his family's vineyards and wines on grapes hardly anyone on this side of the Atlantic knew: Fiano, Greco and, especially, Aglianico.
His son Carlo, who was with him on a tour of the U.S., really did look like a firebrand, intense, vigorous, single-mindedly pushing the notion that his region's historic grape varieties could and should stand on their own. It's difficult to underestimate the importance of that approach.
Blogs : Harvey Steiman At Large
Knowledgeable crowd at WineAustralia trade tasting encouraged by wide range of wines
Posted: January 22, 2014 By Harvey Steiman
Australian wine is gaining the attention of American wine drinkers again, significantly that of the gatekeepers: wine merchants, sommeliers and writers.
The reasons for Australia's slide in these parts from 2008 to 2012 probably involve some combination of their own overreach and a wine-drinking public's fascination with some other Next Big Thing. Whatever, every Aussie winemaker I've met trying to sell their wares in the U.S. this past year has spoken of doors opening that had been shut to them.
Blogs : Harvey Steiman At Large
What eating pizza can teach us about wine
Posted: January 14, 2014 By Harvey Steiman
Victor Hazan's late wife, Marcella, whose cookbooks have afforded me no end of pleasure, taught many of us about Italian food. Victor often supplied the wine-half of the equation, but he was no stranger to foodways himself. Since Marcella's death last year, he has been writing occasional posts to thousands of followers of her Facebook account. At first he penned eloquent reminiscences about Marcella. Lately he has been commenting on cuisine.
This past week he stirred up a bit of a reflexive firestorm among his Facebook friends. Inspired by a photo of New York's new mayor, Bill di Blasio, eating pizza with a knife and fork, he waded into the age-old debate over the best way to consume Italy's signature flatbread.
Dec. 31, 2013 Issue : Features
Posted: December 31, 2013 By Alison Napjus, Harvey Steiman, Esther Mobley
Dec. 31, 2013 Issue : Tasting Reports
Washington excels with Rhône-style bottlings, but top versions may be hard to find
Posted: December 31, 2013 By Harvey Steiman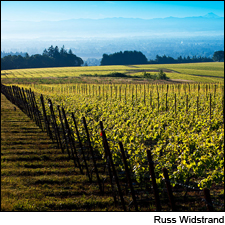 Willamette Valley winery nearly doubles its estate vineyard holdings with purchase in Eola-Amity Hills
Posted: December 23, 2013 By Harvey Steiman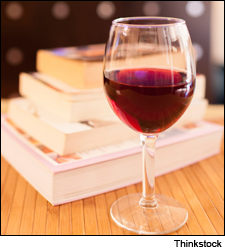 Wine Spectator editors weigh in on new titles
Posted: December 23, 2013 By Harvey Steiman, MaryAnn Worobiec, James Laube, James Molesworth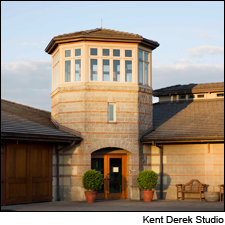 News & Features : Tasting Highlights
New reviews of Pinot Noir and tangy whites from Oregon
Posted: December 13, 2013 By Harvey Steiman