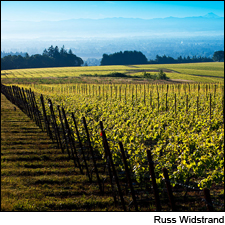 Willamette Valley winery nearly doubles its estate vineyard holdings with purchase in Eola-Amity Hills
Posted: December 23, 2013 By Harvey Steiman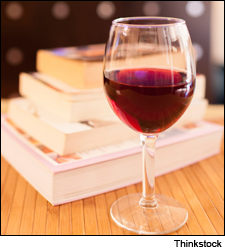 Wine Spectator editors weigh in on new titles
Posted: December 23, 2013 By Harvey Steiman, MaryAnn Worobiec, James Laube, James Molesworth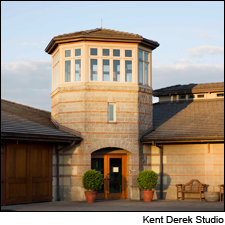 News & Features : Tasting Highlights
New reviews of Pinot Noir and tangy whites from Oregon
Posted: December 13, 2013 By Harvey Steiman
Blogs : Harvey Steiman At Large
What's more important: character or quality?
Posted: December 12, 2013 By Harvey Steiman
One of the comments on my blog last week about UC Davis' study on microbes and terroir reminded me why this is such a slippery concept. It shouldn't be, but it is.
Some see terroir, the idea that wine profoundly reflects the place where the grapes to make it grew, as wine's be-all and end-all. Call me simple-minded, but let's not lose sight of the fact that wine's first duty is to please our taste buds. If it can do that and also express the nuances of flavor and texture of a certain site, all the better.
Blogs : Harvey Steiman At Large
Latest research suggests bacteria might play a key role
Posted: December 3, 2013 By Harvey Steiman
Last week the University of California at Davis announced its latest research into terroir, that elusive concept that says wine profoundly reflects the place where the grapes it's made from grew. And now we're all trying to figure out what it means. So, I should add, are the scientists who did the study.
Prof. David Mills analyzed the mix of fungi and bacteria in crushed grapes from widely spread vineyards in Napa, Sonoma and Central Coast. By sequencing genes in 273 different lots over two vintages, he and his colleagues found that the microbe communities fell into distinct and predictable patterns depending on their location and grape variety. Intriguingly, the communities in Sonoma looked very different from those in Napa, and Sonoma showed more similarities to Central Coast than it did to Napa.
The big question is what this means for wine.
Nov. 30, 2013 Issue : Dining Out
Posted: November 30, 2013 By Harvey Steiman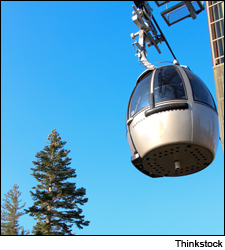 Taking the temperature at three top hotels' new restarants
Posted: November 25, 2013 By Harvey Steiman
Blogs : Harvey Steiman At Large
Tasting wines from four decades of Henschke's iconic Shiraz
Posted: November 22, 2013 By Harvey Steiman
When I could not get to Australia for the Henschke winery's massive 40-vintage tasting of its signature wine earlier this year, the iconic Shiraz Hill of Grace, Stephen Henschke offered to bring a few of the older vintages to me when he came for the New York Wine Experience.
Here are my scores and tasting notes on the Henschke Hill of Grace 1973, 1986, 1990, 2001 and 2008.
Blogs : Harvey Steiman At Large
The ongoing story of New Albion Ale, the beer that started it all
Posted: November 18, 2013 By Harvey Steiman
These days we take American craft beers and microbrews for granted. They're everywhere. Even at places other than baseball parks, I have been known to sip a Sierra Nevada Pale Ale, Samuel Adams Boston Lager or Pyramid Hefeweizen with dinner when the wine offerings don't wow me.
The choices we have today started with New Albion, an idiosyncratic microbrewery in Sonoma County, a malty drop amidst a sea of wine.
Posted: November 15, 2013 By Harvey Steiman