Dec. 15, 2014 Issue : Tasting Reports
Eye-opening Chardonnays star in the latest vintages
Posted: December 15, 2014 By Harvey Steiman
Dec. 15, 2014 Issue : Features
Posted: December 15, 2014 By Harvey Steiman
Dec. 15, 2014 Issue : Features
With Grange as its foundation, Penfolds has built the country's most respected winery
Posted: December 15, 2014 By Harvey Steiman
Posted: November 30, 2014 By Ben O'Donnell, Harvey Steiman
At Mollydooker, Australia's Marquis family matches strong personalities with big reds and bold winemaking
Posted: November 15, 2014 By Harvey Steiman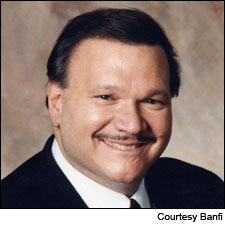 The Banfi vice president of fine wines knew how to forge business and friendships
Posted: November 14, 2014 By Harvey Steiman
Casella hopes its marketing and distribution know-how can help iconic Barossa winery
Posted: November 12, 2014 By Harvey Steiman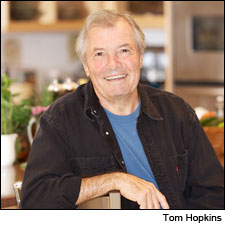 Blogs : Harvey Steiman At Large
The chefs' chef talks about TV, Julia Child and wine
Posted: November 11, 2014 By Harvey Steiman
Jacques Pépin, the chef who taught several generations of American chefs about cooking, turns 80 next year. The celebration has only just started. I caught up with Pépin while he was in San Francisco shooting his final cooking series, Jacques Pépin: Heart & Soul.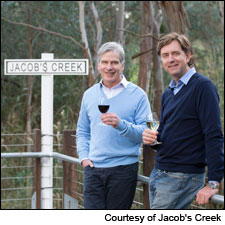 Blogs : Harvey Steiman At Large
Guess who's making wine in Australia now
Posted: November 3, 2014 By Harvey Steiman
Jacob's Creek's wine reputation rests on a popular fruit-driven style rooted in Barossa Valley and South Australia. Ehren Jordan, owner-winemaker of Failla, is a prominent member of In Pursuit of Balance (IPOB), a brigade of California wineries professing to seek lighter, more elegant expressions of Pinot Noir and Chardonnay.
Now Jordan and Jacob's Creek are collaborating on a new brand, Two Lands, due for release in early 2015.
Oct. 31, 2014 Issue : Features
Posted: October 31, 2014 By Harvey Steiman