Posted: May 31, 2015 By Harvey Steiman
Posted: May 31, 2015 By Harvey Steiman
With his expressive Pinot Noirs, Ken Wright has helped map the terroir of Willamette Valley
Posted: May 31, 2015 By Harvey Steiman
April 30, 2015 Issue : Features
At Monsieur Benjamin, Pabu and The Commissary, top San Francisco chefs relax the vibe while keeping standards high
Posted: April 30, 2015 By Harvey Steiman
Blogs : Harvey Steiman At Large
Tasting Champagne over a bistro lunch in San Francisco
Posted: April 16, 2015 By Harvey Steiman
Guillaume Roffiaen slowly drizzled a magnum of Palmes d'Or 2002, Champagne Feuillatte's tête de cuvée, into a decanter. "I am pouring very slowly so as not to lose the bubbles," the new wine director of the large-scale Champagne house pointed out. He wanted to show how long-aged fizz can benefit from the process as much as still wine.
Blogs : Harvey Steiman At Large
Australia's gourmand-vintner introduced me to Barossa, in a big way
Posted: April 9, 2015 By Harvey Steiman
Bob McLean made an impression. A rotund, bearded teddy bear with a soft-spoken wit, he also had a sharp palate and a preference for midday dining that earned him the nickname "Sir Lunch-a-Lot." Seems everyone I knew in Australia wine called him that.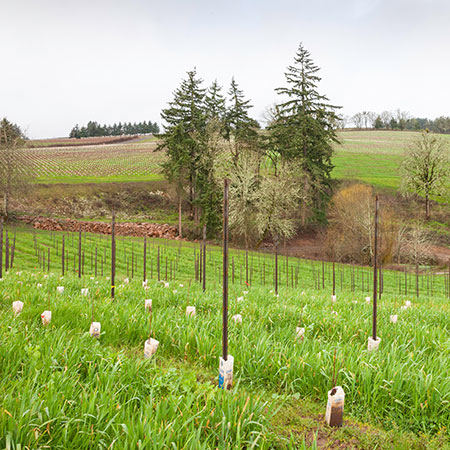 Former Evening Land manager plants Pinot Noir and Chardonnay in Eola-Amity Hills
Posted: April 8, 2015 By Harvey Steiman
Blogs : Harvey Steiman At Large
Definitions differ, but it's definitely there
Posted: April 1, 2015 By Harvey Steiman
A reader responding to my recent blog "How Real Is Minerality?" likened explaining minerality to defining jazz, and quoted Louis Armstrong's famous line, "Man, if you have to ask, you'll never know."
Satchmo was right about jazz, of course, and I can see where his elliptical reasoning could apply to the idea of minerality in wine. But several paragraphs into writing a comment in response, it occurred to me that the answer might be worth wrestling with at greater length. So here goes.
March 31, 2015 Issue : Features
Anthony Bourdain's journey from cynical chef to culinary celebrity
Posted: March 31, 2015 By Harvey Steiman
Blogs : Harvey Steiman At Large
In controlled study, tasters in France and New Zealand agree on it
Posted: March 24, 2015 By Harvey Steiman
The character of minerality in wine can confound wine lovers, to the point where some question whether we can actually agree on exactly what we are tasting. Scientists and tasters on opposite sides of the world put this to the test, and darned if they didn't use the same words to describe the same wines.