News & Features : Tasting Highlights
New reviews of Dolcettos from the Piedmont region
Posted: September 19, 2014 By Bruce Sanderson
A winery consultant stands accused of falsely identifying Sangiovese as Brunello di Montalcino
Posted: September 10, 2014 By Bruce Sanderson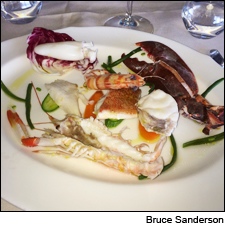 Blogs : Bruce Sanderson Decanted
Delicious produce, pasta and salume abound among the region's rolling hills and hilltop towns
Posted: September 9, 2014 By Bruce Sanderson
I'm typically in Tuscany in late March or April, when its abundant bounty of fruit and vegetables is in its earlier stages of development, so it was a welcome change to spend a week there in late August.
Every meal was a delight of fresh, local products, from ripe, juicy and flavorful tomatoes, succulent peaches, plums and apricots, zucchini, carrots, beans and local herbs. Even better that most of the dishes were accompanied by tangy olive oil and washed down with (mostly) local wines.
Aug. 31, 2014 Issue : Savvy Shopper
Posted: August 31, 2014 By Bruce Sanderson
Socialite partnered with local growers to build the world's third-biggest Champagne brand
Posted: August 13, 2014 By Bruce Sanderson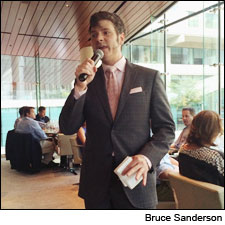 Blogs : Bruce Sanderson Decanted
A dinner celebrating rosés from across Italy illustrates the category's great leaps
Posted: August 8, 2014 By Bruce Sanderson
Wine Spectator senior editor Bruce Sanderson sits down to a dinner celebrating Italian rosés at Lincoln Ristorante hosted by wine director Aaron von Rock.
One of Burgundy's leading families buys Domaine Billaud-Simon
Posted: August 5, 2014 By Bruce Sanderson
July 31, 2014 Issue : Savvy Shopper
Posted: July 31, 2014 By Bruce Sanderson
July 31, 2014 Issue : Tasting Reports
The 2009 Brunellos di Montalcino offer early-drinking enjoyment
Posted: July 31, 2014 By Bruce Sanderson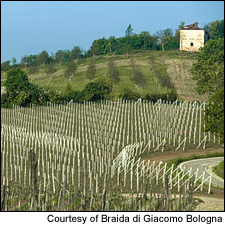 News & Features : Tasting Highlights
New reviews of well-priced Barberas from Piedmont's Alba and Asti appellations
Posted: July 25, 2014 By Bruce Sanderson