Blogs : Bruce Sanderson Decanted
The globetrotting sommelier-turned-winemaker's 2010 vintage of Maison l'Orée shows promise
Posted: November 26, 2013 By Bruce Sanderson
Rajat Parr, wine director for the Michael Mina group, began making wine in California with the 2004 vintage. What originally began as a quest to vinify whole-cluster Syrah led him to Beckmen's Purisima Mountain Vineyard. He also sourced a little Chardonnay from Jim Clendenen at Au Bon Climat from the 2004 and 2005 harvests.
From 2006 through 2009, Parr's wines were under the Evening Land umbrella before consolidating the Sandhi project with partners Charles Banks and winemaker Sashi Moorman in 2010. Parr and Moorman purchased a 40-acre Pinot Noir vineyard in Sta. Rita Hills from Evening Land in 2012 with plans to make wines from it under the Domaine de la Côte label. Sandhi wines are from purchased fruit.
Now, Parr and Banks are making wine in Burgundy, under the Maison l'Orée label, with the help of Nicolas Potel and his team at Domaine de Bellene in Beaune. I caught up with Parr recently in New York.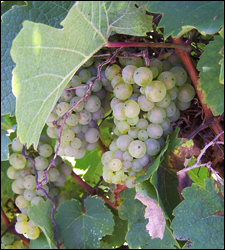 An ancient and noble white grape edges back into the spotlight
Posted: November 18, 2013 By Bruce Sanderson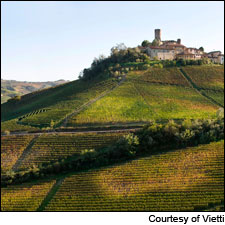 News & Features : Tasting Highlights
New reviews of versatile Piedmont bottlings for everyday enjoyment
Posted: November 15, 2013 By Bruce Sanderson
Nov. 15, 2013 Issue : Savvy Shopper
Posted: November 15, 2013 By Bruce Sanderson
Nov. 15, 2013 Issue : Features
A new device allows wine lovers to enjoy bottles without removing the cork
Posted: November 15, 2013 By Esther Mobley, Bruce Sanderson
Robert Drouhin earns Wine Spectator's 2013 Distinguished Service Award
Posted: November 15, 2013 By Bruce Sanderson
Blogs : Bruce Sanderson Decanted
A vertical tasting of the master's Barbaresco and Barolo riservas illustrates a transparency that reveals vintage and vineyard character
Posted: November 4, 2013 By Bruce Sanderson
Bruno Giacosa is an icon of Piedmont. A guardian of the traditional style, he has made benchmark Barbarescos and Barolos since 1961. I recently had the opportunity to taste 17 vintages of Giacosa's Barbaresco Asili Riserva, Barolo Falletto Riserva and Barolo Le Rocche del Falletto Riserva spanning the years 2008 to 1967.
Posted: October 31, 2013 By Suzanne Mustacich, Ben O'Donnell, Bruce Sanderson
Oct. 31, 2013 Issue : Tasting Reports
Recent vintages deliver big reds from Bolgheri, Chianti and beyond
Posted: October 31, 2013 By Bruce Sanderson
Oct. 31, 2013 Issue : Savvy Shopper
Posted: October 31, 2013 By Bruce Sanderson