Oct. 15, 2012 Issue : Savvy Shopper
Posted: October 15, 2012 By Bruce Sanderson
Blogs : Bruce Sanderson Decanted
Celebrating the career of Louis Jadot winemaker Jacques Lardière
Posted: October 1, 2012 By Bruce Sanderson
Jacques Lardière, the winemaker for Maison Louis Jadot is retiring at the end of 2012, after 42 consecutive vintages. He was in New York earlier this year, for a farewell lunch with some of the wine journalists he has met during his career. We also sat down for an interview on video.
Sept. 30, 2012 Issue : Tasting Reports
With ample flesh and generosity, 2009 white Burgundies offer immediate gratification
Posted: September 30, 2012 By Bruce Sanderson
Sept. 30, 2012 Issue : Savvy Shopper
Posted: September 30, 2012 By Bruce Sanderson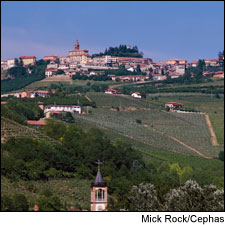 News & Features : Tasting Highlights
New reviews of fresh, fruity Dolcettos from northwest Italy
Posted: September 14, 2012 By Bruce Sanderson
Blogs : Bruce Sanderson Decanted
The purchase of Château de Gevrey-Chambertin by a Macao businessman has ruffled feathers in Burgundy
Posted: September 13, 2012 By Bruce Sanderson
After the recent purchase of Château Gevrey-Chambertin by Macao businessman Louis Ng, some Burgundians and conservative French groups voiced discontent over foreign investment in the region's vineyards. The controversy surrounding the sale may be overblown, however, it does shed light on several looming issues facing the region.
First and foremost, the business of buying and selling vineyards in Burgundy has changed. What once passed between families and neighbors is now the realm of corporations and investors, whether they are French, American, Canadian, European or Asian. Americans have invested in land in Burgundy since the 1950s, but are increasingly involved in recent transactions there.
Aug 31, 2012 Issue : Savvy Shopper
Posted: August 31, 2012 By Bruce Sanderson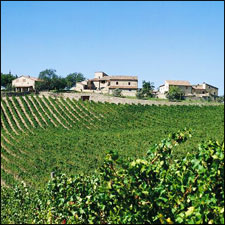 News & Features : Tasting Highlights
New reviews of Italian red wines from Chianti and beyond, all priced at $26 or less
Posted: August 17, 2012 By Bruce Sanderson
The third hailstorm in two months exacerbates the challenging 2012 growing season
Posted: August 13, 2012 By Bruce Sanderson
News & Features : What We're Drinking Now
Ghislaine Barthod Bourgogne Rouge Les Bons Batons 2005
Posted: August 13, 2012 By Bruce Sanderson