Sept. 30, 2013 Issue : Tasting Reports
Reduced yields returned excellent Chardonnays in a challenging vintage
Posted: September 30, 2013 By Bruce Sanderson
Sept. 30, 2013 Issue : Savvy Shopper
Posted: September 30, 2013 By Bruce Sanderson
Blogs : Bruce Sanderson Decanted
A special derogation allows growers to buy grapes. Or not
Posted: September 27, 2013 By Bruce Sanderson
On Sept. 24, the prefecture of the Côte d'Or passed a bylaw allowing growers in Burgundy who were affected by the July 23 hailstorm to purchase grapes or must from the 2013 harvest to make up for the loss of their crop.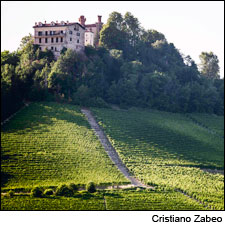 Blogs : Bruce Sanderson Decanted
Consulting enologist Giuseppe Caviola takes center stage with his own wines
Posted: September 18, 2013 By Bruce Sanderson
Giuseppe Caviola isn't a household name for most fans of Piedmont wines. Caviola is a consulting enologist who counts quite a few well-known labels among his clients, however: Marziano Abbona, Damilano, Luigi Einaudi, Fontanabianca, Fiorenzo Nada, Pecchenino, Albino Rocca, Vietti and Villa Sparina in Piedmont; Rocca di Castagnoli, Sette Ponti and Terenzi in Tuscany; Umani Ronchi in Marche and Ca' Rugate in Veneto. In addition to his consulting duties, Caviola, known as "Beppe," also owns a 33-acre estate, Ca'Viola.
Aug. 31, 2013 Issue : Savvy Shopper
Posted: August 31, 2013 By Bruce Sanderson
Blogs : Bruce Sanderson Decanted
The Resonance sale is good for the Burgundy négociant, and the state
Posted: August 27, 2013 By Bruce Sanderson
Twenty-six years after Robert Drouhin purchased land in Oregon to make Pinot Noir, another Burgundy négociant has invested in a vineyard there.
Louis Jadot announced last week it had bought Resonance Vineyard from Kevin and Carla Chambers. Jadot president Pierre-Henry Gagey said everything came together and it was an opportunity he just couldn't miss.
Jacques Lardière, who retired from Jadot last year after making wines from 42 harvests, will make the wine.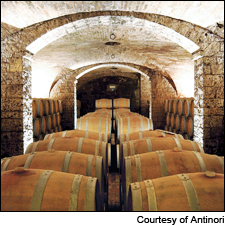 News & Features : Tasting Highlights
New reviews of whites, reds and rosés from Tuscany, each under $20
Posted: August 2, 2013 By Bruce Sanderson
July 31, 2013 Issue : Savvy Shopper
Posted: July 31, 2013 By Bruce Sanderson
Growers assess damage after the largest storm in decades
Posted: July 25, 2013 By Bruce Sanderson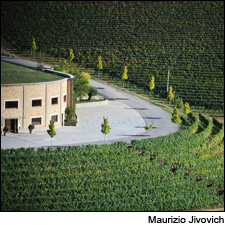 News & Features : Tasting Highlights
New reviews of Barbera d'Alba for summertime sipping
Posted: July 12, 2013 By Bruce Sanderson