Bottled Asset Fund invests $5 million in Italian wines from 1945 to 1975 vintages
Posted: May 29, 2013 By Bruce Sanderson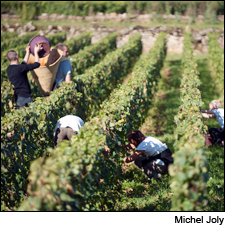 News & Features : Cellar Notes
An early look at the new Pinot Noirs and Chardonnays, with recommendations of 111 top wines from cellar tastings
Posted: May 22, 2013 By Bruce Sanderson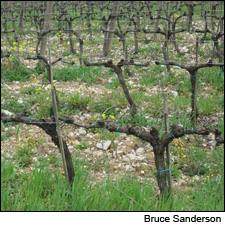 Blogs : Bruce Sanderson Decanted
San Marcellino vineyard Sangiovese makes for outstanding, mineral-driven Chianti Classico
Posted: April 30, 2013 By Bruce Sanderson
Marco Ricasoli-Firidolfi grows Sangiovese from the majority of 49 acres of vineyards surrounding his Rocca di Montegrossi cellar located in Monti, part of the Chianti Classico commune of Gaiole in Tuscany.
The soil here is very rocky, a mix of the friable schist called galestro and the harder albarese, a form of limestone, plus some clay. Sangiovese from this area possesses a very strong backbone and mineral expression, and is capable of long aging.
The vineyards are farmed organically, based on Ricasoli-Firidolfi's philosophy and personal observations since taking control of the estate in 1990. "The more careful you are with nature—organic farming, for example—the more nature responds," he said. "It's not scientifically proven, but my opinion."
April 30, 2013 Issue : Savvy Shopper
Posted: April 30, 2013 By Bruce Sanderson
April 30, 2013 Issue : Tasting Reports
Cool growing conditions in Piedmont produced impressive results
Posted: April 30, 2013 By Bruce Sanderson
Posted: April 30, 2013 By Bruce Sanderson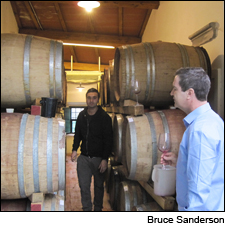 Blogs : Bruce Sanderson Decanted
Tasting Bibi Graetz' 2012 barrel samples in Chianti Classico, plus the latest vintages of Testamatta, Colore and Soffocone
Posted: April 15, 2013 By Bruce Sanderson
Does anyone have more fun making wine than Bibi Graetz?
He grew up in a castle outside Florence, Italy, and still lives there, making wine from an assortment of old vines sourced from around Chianti Classico, including 37 acres of vineyards at his property in Fiesole, where I caught up with him and his cellarmaster, Luigi Temperini.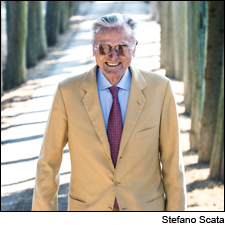 The patriarch of the Tuscan estate many credit with creating Brunello was an outspoken champion of the wine
Posted: April 8, 2013 By Mitch Frank, Bruce Sanderson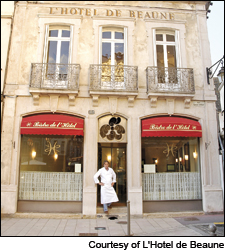 The medieval city of Beaune is an ideal base from which to explore the Côte d'Or
Posted: April 1, 2013 By Jennifer Fiedler, Bruce Sanderson
March 31, 2013 Issue : Savvy Shopper
Posted: March 31, 2013 By Bruce Sanderson