Aug. 31, 2014 Issue : Savvy Shopper
Posted: August 31, 2014 By Bruce Sanderson
July 31, 2014 Issue : Savvy Shopper
Posted: July 31, 2014 By Bruce Sanderson
July 31, 2014 Issue : Tasting Reports
The 2009 Brunellos di Montalcino offer early-drinking enjoyment
Posted: July 31, 2014 By Bruce Sanderson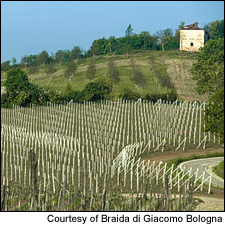 News & Features : Tasting Highlights
New reviews of well-priced Barberas from Piedmont's Alba and Asti appellations
Posted: July 25, 2014 By Bruce Sanderson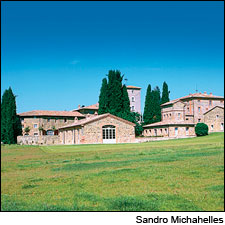 News & Features : Tasting Highlights
New reviews of red values from central Italy
Posted: July 11, 2014 By Bruce Sanderson
In a summer of storms, some of Piedmont's prime vineyards lost 20 to 30 percent of their grapes
Posted: July 10, 2014 By Bruce Sanderson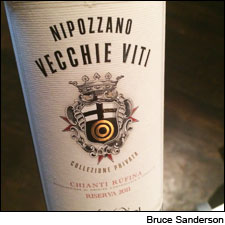 Blogs : Bruce Sanderson Decanted
Old-vine parcel escapes replanting at Castello di Nipozzano
Posted: July 9, 2014 By Bruce Sanderson
Wine Spectator senior editor Bruce Sanderson tastes the newest wine from Tuscany's Marchesi de' Frescobaldi, the "accidental" Chianti Rufina Nipozzano Vecchie Viti Riserva 2011, made entirely from indigenous old vines.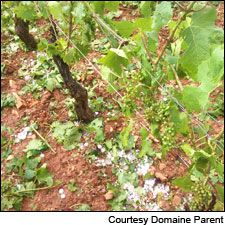 Violent summer storms strike the Côte de Beaune for a third consecutive year
Posted: June 30, 2014 By Bruce Sanderson
Blogs : Bruce Sanderson Decanted
A vertical tasting shows off 1990 to 2012, spanning Louis-Fabrice Latour's tenure as head of Maison Latour
Posted: June 30, 2014 By Bruce Sanderson
With nearly 25 acres of estate vines in Corton-Charlemagne, almost one-third of the appellation, Louis Latour is an important producer. Along with Bonneau du Martray, Latour's Corton-Charlemagne is the version that Americans are most likely to find at restaurants and retail stores.
Louis-Fabrice Latour, president of Beaune-based Louis Latour, was in New York this month to present a vertical of 19 vintages of its Corton-Charlemagne from 2012 back to 1990.
June 30, 2014 Issue : Savvy Shopper
Posted: June 30, 2014 By Bruce Sanderson