Dec. 31, 2013 Issue : Savvy Shopper
Posted: December 31, 2013 By Bruce Sanderson
Dec. 15, 2013 Issue : Savvy Shopper
Posted: December 15, 2013 By Bruce Sanderson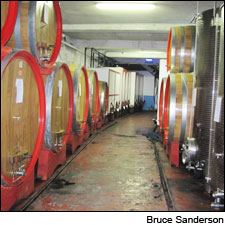 Blogs : Bruce Sanderson Decanted
Tasting the latest vintages at Giovanni Rosso, Schiavenza and Rivetto
Posted: December 4, 2013 By Bruce Sanderson
Wine Spectator senior editor Bruce Sanderson is blogging from Italy's Piedmont region, where he is visiting growers and tasting the new vintages that will be released in the United States in 2014. He spent a day in Serralunga d'Alba to taste the most recent vintages at Giovanni Rosso, Schiavenza and Rivetto. Here are his notes.
Blogs : Bruce Sanderson Decanted
More than a decade of fine-tuning is paying off with a fine range of 2010 Barolos
Posted: December 2, 2013 By Bruce Sanderson
My first stop in Piedmont was at Oddero (I last visited here in November 2010), where Maria Cristina and Isabella Oddero are at the helm, along with enologist Luca Veglio. This is a very traditional house, with firm, long-lived Barolos, an elegant Barbaresco from the Gallina cru in Neive, a fruity Langhe Nebbiolo and two Barberas, one from Alba and another from Asti.
Since Maria Cristina took over from her father in 1997, she has been observing the vineyards carefully and, along with moving toward organic farming, has changed some small details, both in the vines and in the cellar.
Nov. 30, 2013 Issue : Savvy Shopper
Posted: November 30, 2013 By Bruce Sanderson
Blogs : Bruce Sanderson Decanted
The globetrotting sommelier-turned-winemaker's 2010 vintage of Maison l'Orée shows promise
Posted: November 26, 2013 By Bruce Sanderson
Rajat Parr, wine director for the Michael Mina group, began making wine in California with the 2004 vintage. What originally began as a quest to vinify whole-cluster Syrah led him to Beckmen's Purisima Mountain Vineyard. He also sourced a little Chardonnay from Jim Clendenen at Au Bon Climat from the 2004 and 2005 harvests.
From 2006 through 2009, Parr's wines were under the Evening Land umbrella before consolidating the Sandhi project with partners Charles Banks and winemaker Sashi Moorman in 2010. Parr and Moorman purchased a 40-acre Pinot Noir vineyard in Sta. Rita Hills from Evening Land in 2012 with plans to make wines from it under the Domaine de la Côte label. Sandhi wines are from purchased fruit.
Now, Parr and Banks are making wine in Burgundy, under the Maison l'Orée label, with the help of Nicolas Potel and his team at Domaine de Bellene in Beaune. I caught up with Parr recently in New York.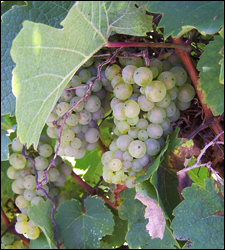 An ancient and noble white grape edges back into the spotlight
Posted: November 18, 2013 By Bruce Sanderson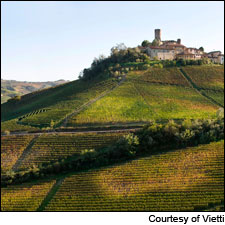 News & Features : Tasting Highlights
New reviews of versatile Piedmont bottlings for everyday enjoyment
Posted: November 15, 2013 By Bruce Sanderson
Nov. 15, 2013 Issue : Savvy Shopper
Posted: November 15, 2013 By Bruce Sanderson
Robert Drouhin earns Wine Spectator's 2013 Distinguished Service Award
Posted: November 15, 2013 By Bruce Sanderson