A new Gallup poll shows consumers split between wine and beer, as young people, minorities and women shift to wine
Posted: August 5, 2013 By Ben O'Donnell
Posted: July 31, 2013 By Ben O'Donnell, Suzanne Mustacich
Del Frisco wine director David O'Day oversees 31 award-winning wine lists
Posted: July 31, 2013 By Ben O'Donnell
Posted: July 31, 2013 By Ben O'Donnell, Suzanne Mustacich
Blogs : Mixed Case: Opinion and Advice
Blindly nailing down a wine's identity is a neat trick. But should it be a job requirement?
Posted: July 18, 2013 By Ben O'Donnell
If you're an American in the wine industry and are within my age range (mid-twenties to early thirties, not to put too fine a point on it), you have, or are somewhere on the path toward, a Master Sommelier diploma. That is barely an exaggeration. (Some folks pursue a Wine & Spirits Education Trust diploma, or go on to a Master of Wine, instead.) For a generation that purports to care little about what the so-called experts have to say about wine, it seems we all want to become one anyway.
"It definitely helps to have it on the résumé when it comes to scoring a great job in the wine world," said Dustin Wilson, wine director at Wine Spectator Grand Award-winning Eleven Madison Park and MS class of '11. "It's a title that earns you some automatic respect."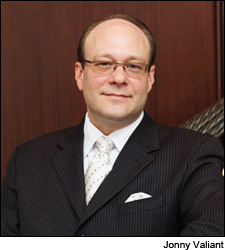 Posted: July 1, 2013 By Ben O'Donnell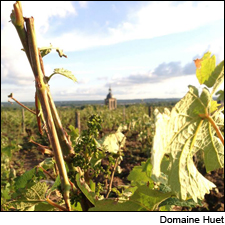 Vouvray is reeling from a historically brutal storm; Chinon and Cahors hit as well
Posted: June 27, 2013 By Ben O'Donnell
Blogs : Mixed Case: Opinion and Advice
The state's law against chaptalization is antiquated, useless and an insult to the growing diversity of the state's terroirs
Posted: June 20, 2013 By Ben O'Donnell
"We have chaptalized. We have done in it California, on rare occasions, but we have, and we've done it in wines from Oregon, again on fairly rare occasions." That's probably not something you'd expect to hear from any veteran winemaker, much less Adam Lee, co-owner of Siduri and Novy Family, whose current releases total 37 single-vineyard and appellation bottlings, from the Sta. Rita Hills in California's Central Coast up to the Chehalem Mountains, in Oregon's Willamette Valley. After all, in California, chaptalization—the addition of sugar during fermentation—has long been illegal.
It's time to change that.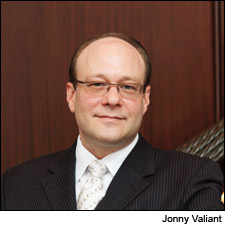 News & Features : Sommelier Talk
Del Frisco's wine director David O'Day oversees 31 award-winning wine lists
Posted: June 12, 2013 By Ben O'Donnell
New rule allows Serving Facts labels on alcohol, but some winemakers worry it won't be voluntary forever
Posted: June 6, 2013 By Ben O'Donnell