Blogs : Mixed Case: Opinion and Advice
If you want the real deal, find the wineries that run lean, drive assertive deals with their growers and don't get caught up in the hype
Posted: February 12, 2013 By Ben O'Donnell
"I spent 10 years down in the Central Coast," Harry Hansen, head winemaker at Sterling Vineyards in Napa Valley, said. "I made Paso Robles Cab, I made Central Coast Cab, and it's always tough to sell your wine against Napa Valley Cabernet. There are just some things that are so good that even if you pay a little bit more for them, they're worth it."
Perhaps there's no substitute for the real thing in this case. (I previously recommended bargain alternatives to Châteauneuf and Champagne from their kin terroirs: Lirac, across the Rhône, and Burgundy's "Golden Gate.") But as I told Sauternes lovers on a $20 budget, sometimes the real thing is just the thing for your wallet.
Two Keith McNally restaurants have demanded the release of 1,600 cases of wine held at a storm-plagued cellar, which has filed for bankruptcy
Posted: January 30, 2013 By Ben O'Donnell
Blogs : Mixed Case: Opinion and Advice
For some regions, it seems darn near impossible to find a bottle under $40, but the crafty shopper can get a taste of the greats for much less
Posted: January 22, 2013 By Ben O'Donnell
Walkaround wine tastings and by-the-glass pours are a bit like movie trailers. You catch a glimpse of what to expect. Probably you can even tell whether you like it enough to buy a ticket. But to see the full picture, so to speak, you need to see how the wine drinks with food, how it develops in the glass and the cellar. You need multiple screenings.
Unfortunately, when tickets start at around $40, "moviegoing" becomes an expensive hobby. For many wine regions and styles in the world, this is about the entry-level price for a bottle in the U.S. market. But it's possible to get a sense of the techniques in the vineyard and the winery, the grapes, the quality of the vintages and even a bit of the terroir of the greats without dropping more than $20 on a bottle-benchmarking on a budget. In an earlier post, I recommended crémant de Bourgogne from Burgundy's "Golden Gate" as a cousin to Champagne and Lirac for a taste of what Châteauneuf-du-Pape is all about.
I'm going to take a slightly different tack here. You can benchmark on a budget for Sauternes by drinking ... Sauternes.
Dec. 31, 2012 - Jan. 15, 2013 Issue : Books
New books include personal memoirs and a must-have reference
Posted: December 31, 2012 By Bruce Sanderson, Kim Marcus, Ben O'Donnell, James Laube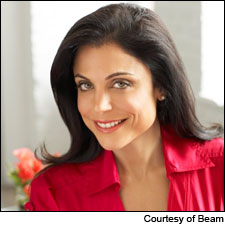 Real Housewife wine, Bordeaux troubles, a mysterious death, a high-profile counterfeiting case and Amazon's return to wine sales. The year in wine was tumultuous, to say the least
Posted: December 28, 2012 By Ben O'Donnell, Dana Nigro
Blogs : Mixed Case: Opinion and Advice
It takes a vision—or a few dozen of them—to turn thousands of acres into millions of bottles. The stakes are high, and plenty can go wrong
Posted: December 27, 2012 By Ben O'Donnell
At the Penfolds Nuriootpa winery in Barossa, you can crush 22,000 tons of grapes. At Chateau Ste.-Michelle, 2.8 million cases of wine go out the door every year. If you are Peter Gago or Bob Bertheu, head winemakers at Penfolds and Ste.-Michelle, respectively, how do you even process and track so much stuff, let alone make it good?
"That's why God created Microsoft Excel, I guess," replied Bertheu. I asked four winemakers who head up large-to-massive operations that produce dozens of different cuvées in all price ranges, from $10 quaffers on up to the storied $600 Penfolds Grange. In my previous post on the subject, I gave a sense of the scale of the task and wrote about how the four keep tabs on their growers and grapes through harvest. Now I'll explain how they juggle as many as 52 different wines at once.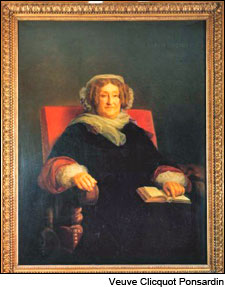 News & Features : Wine in History
When it was unheard of for Frenchwomen to run big businesses, these visionaries introduced nearly every innovation in Champagne-making this side of bubbles
Posted: December 20, 2012 By Ben O'Donnell
Blogs : Mixed Case: Opinion and Advice
Millions of gallons come in, millions of cases go out; catering to every kind of wine drinker is no easy feat
Posted: December 20, 2012 By Ben O'Donnell
"Do you think it is more difficult to produce 5,000 bottles of La Mouline or 3.5 million bottles of Côtes du Rhône?" Philippe Guigal had flipped the script on me during a recent interview to pose a query of his own.
It's kind of a trick question: The Guigal Côte-Rôtie La Mouline is a $500 bottle of wine. The reputation of the house is staked on this wine and its two single-vineyard sisters.
That is, among those lucky enough to sample them. But to most people who drink the brand, "Guigal" means a $10 Côtes du Rhône, and it has to be tasty at every party or Tuesday dinner or they'll choose something else. How do you oversee millions, or even tens of millions, of bottles, for every kind of wine drinker, year in and year out, without losing your grip on consistency and quality? I asked that of four guys whose wines you undoubtedly know: They are, in addition to Guigal in the Rhône, Corey Beck, Bob Bertheu and Peter Gago, head winemakers at Francis Ford Coppola in California, Chateau Ste.-Michelle in Washington and Penfolds in Australia.
One of the state's biggest wine-and-spirits distributors was wrecked by Hurricane Sandy; Fedway and its importer partners are scrambling to keep wines in stores
Posted: November 26, 2012 By Ben O'Donnell
Blogs : Mixed Case: Opinion and Advice
From the historic aging of whiskies in Sherry barrels to more radical practices of today, the two drinks toast each other
Posted: November 20, 2012 By Ben O'Donnell
Kingsley Amis, writing in 1972's On Drink, relayed a recipe for a concoction he had heard to be "Queen Victoria's Tipple." Ingredients: 1/2 tumbler red wine, Scotch. "The quantity of Scotch is up to you, but I recommend stopping a good deal short of the top of the tumbler," cautioned Amis. "Worth trying once," cringed the author, who in the same pages recommends waking up to a shot of tequila in one hand and one of tomato juice in the other.
I asked Logan Leet, winemaker at River Bend Winery in Kentucky, whose signature Bourbon Barrel Red is given a brief spin through used bourbon barrels, if he had ever heard of this kind of abomination in Louisville. "Most people like to keep their wine and their bourbon separate, by and large," he assured me.