Blogs : Mixed Case: Opinion and Advice
Pushing the boundaries in pursuit of betterment at Red Hook Winery and Channing Daughters in New York
Posted: April 2, 2014 By Ben O'Donnell
The world of winemakers has no shortage of madmen, fire-eaters, swashbucklers, prophets-a confederacy of crazy from the contrarians in California planting obscure Italian varieties to the biodynamic scofflaws of France who tussle with the governmental agency that regulates wines. Of course, that's why we love them: With great risks can come great wines. Without maverick spirits guiding them, we wouldn't have some of the world's iconic wines, like Penfolds Grange or Dagueneau Silex.
Both the Finger Lakes and Long Island are young regions, for vinifera anyway, and in nascent fine wine regions, to get to the next level, you have to go outside your own and your peers' vision of what those wines can be. To do that, you have to be defiant, ballsy, risky, crazy. I want to focus here on two wineries I recently visited where the driving philosophy is to get weird in the service of better wine.
Posted: March 31, 2014 By Harvey Steiman, Ben O'Donnell, Aaron Romano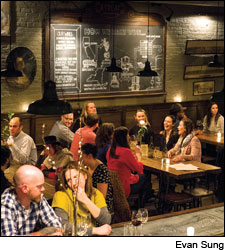 A new wave of urban wineries welcomes thirsty travelers
Posted: March 31, 2014 By Ben O'Donnell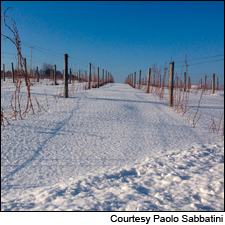 Growers in New York state, Ontario and the Midwest assess damage to vine buds
Posted: March 24, 2014 By Ben O'Donnell
Blogs : Mixed Case: Opinion and Advice
The trials of two winemakers with screw caps are part of broader momentum shifts in the Great Closure Wars
Posted: January 7, 2014 By Ben O'Donnell
In recent years, the shift from cork to screw cap seemed inevitable. Forward-thinking regions like Australia and New Zealand now use screw caps for around 70 percent and 90 percent, respectively, of all their wine to better protect the quality.
So it came as a surprise two years ago, when winemaker Adam Mason, working for South Africa's Klein Constantia at the time, announced that he'd be returning the Perdeblokke Sauvignon Blanc to cork, after four vintages under screw cap—for technical reasons. Not long after, Christian Canute of Barossa's Rusden Wines made the same switchback on the Driftsand Grenache-Syrah-Mourvèdre, after five years under metal, despite an Australian wine press hostile to cork. "There is a fear that non-conformity on this issue might affect how a producer's wines are rated," Canute told me.
Fourteen months after Sandy damaged WineCare's cellars, customers hope to finally see their wines again
Posted: December 31, 2013 By Ben O'Donnell
Dec. 31, 2013 Issue : Features
Posted: December 31, 2013 By Ben O'Donnell
Dec. 31, 2013 Issue : Features
Posted: December 31, 2013 By Ben O'Donnell
Dec. 31, 2013 Issue : Tasting Reports
Posted: December 31, 2013 By Ben O'Donnell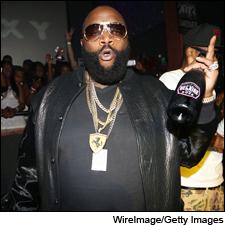 Blogs : Mixed Case: Opinion and Advice
Most wine companies fail to make a natural match with the music world, but one small importer may have unlocked the secret
Posted: December 18, 2013 By Ben O'Donnell
The youngest generation of wine drinkers wears an iPod like an appendage. Yet the wine industry fails again and again to gain traction with the music world, largely because celebrity brand allegiances look—and usually are—forced and phony, as I wrote yesterday. I became skeptical that wine companies could create cred out of nothing. One small import company, however, is topping all the charts and hitting high notes in sales.
In 2006, Jay-Z publicly boycotted Cristal Champagne over a clumsy remark by Roederer's managing director. The same year, Jay rapped about "gold bottles of that Ace of Spades," and the Champagne's shiny fuselage made a cameo in his video for "Show Me What You Got." Ace of Spades, in its shimmery metallic gold casing, is perhaps the most slickly packaged wine since, well, Cristal. The brand was officially called Armand de Brignac; it had no pedigree in Champagne—it seemingly materialized out of nowhere—but bottles cost $300.