Posted: July 31, 2014 By Ben O'Donnell
Posted: July 31, 2014 By Ben O'Donnell
Posted: July 31, 2014 By Ben O'Donnell, Suzanne Mustacich
July 31, 2014 Issue : Features
Wine Spectator's traveling tasting visits New York, Washington, D.C., and Las Vegas
Posted: July 31, 2014 By Ben O'Donnell
Blogs : Mixed Case: Opinion and Advice
Can Long Island wines deliver in the crucible of the New York restaurant scene? Some somms' thoughts
Posted: July 22, 2014 By Ben O'Donnell
New York Restaurant Week is upon us in the city, a time when restaurants that are well north of my supper budget open their doors a little wider with prix-fixe specials. I always look for spots that offer wine specials as well, and in past years have found that New York wines are often given this platform to shine.
When I interviewed Long Island winemakers for my June 15 issue feature on the region, they felt confident that their wines could equal the best. But what did our high-end restaurant wine directors think?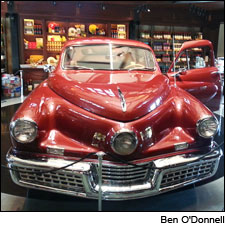 Blogs : Mixed Case: Opinion and Advice
A visit to California "destination" wineries proves it's possible show both good wines and good times
Posted: July 15, 2014 By Ben O'Donnell
"We don't allow the buses here" is a proud refrain at Long Island wineries these days. Not so long ago, Long Island wine travel was considered rowdy and unserious, just as Napa is tarred in some circles as overpriced and impersonal—both regions magnets for the much-scorned wine tourist. And yet: What fun those folks always seem to be having.
So when I visited California wine country in June, I decided to stop at a few places that unabashedly cater to "tourists." One was Sonoma's Francis Ford Coppola Winery, which boasts a swimming pool, bocce lanes, a restaurant and a movie memorabilia collection. It's not just about the wine, but is that the same as not caring about the wine?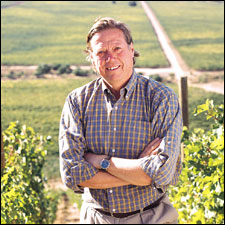 Proponents want to decrease drinking, but wineries say their industry is at risk
Posted: July 8, 2014 By Ben O'Donnell
June 15, 2014 Issue : Features
In New York's coastal vineyard region, three wineries show the way
Posted: June 15, 2014 By Ben O'Donnell
Posted: May 31, 2014 By Esther Mobley, Ben O'Donnell, Harvey Steiman
Blogs : Mixed Case: Opinion and Advice
With the rapid rise to respectability of dry rosé, the best pass the cellar test
Posted: May 29, 2014 By Ben O'Donnell
Rosé season started in March at my local wine shop, even though winter would persist in New York for another, oh, month or so. One day, with temperatures soaring to the lower-tolerable range, a gaggle of magnums appeared on an endcap near the front of the store. I knew the rosé, from a respected Southern Rhône house, which usually went for about $10 to $12 for a 750; here, magnums were $10, or $16 for two. Seemed like a buy, so I bought one.
Only after I got home, opened and began to drink a very tasty rosé did I investigate more closely. In fine print, there was the vintage: 2011.