June 15, 2014 Issue : Features
In New York's coastal vineyard region, three wineries show the way
Posted: June 15, 2014 By Ben O'Donnell
Posted: May 31, 2014 By Esther Mobley, Ben O'Donnell, Harvey Steiman
Blogs : Mixed Case: Opinion and Advice
With the rapid rise to respectability of dry rosé, the best pass the cellar test
Posted: May 29, 2014 By Ben O'Donnell
Rosé season started in March at my local wine shop, even though winter would persist in New York for another, oh, month or so. One day, with temperatures soaring to the lower-tolerable range, a gaggle of magnums appeared on an endcap near the front of the store. I knew the rosé, from a respected Southern Rhône house, which usually went for about $10 to $12 for a 750; here, magnums were $10, or $16 for two. Seemed like a buy, so I bought one.
Only after I got home, opened and began to drink a very tasty rosé did I investigate more closely. In fine print, there was the vintage: 2011.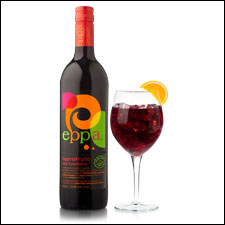 As American demand for sangria heats up, brands vie to stand out
Posted: May 19, 2014 By Ben O'Donnell
Wine consumption continues to rise in 2013 as more Americans develop a taste for wine, while France, Italy and even China see declines
Posted: May 14, 2014 By Ben O'Donnell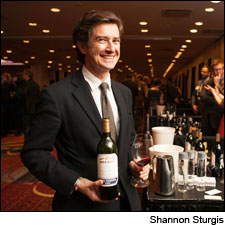 Wine Spectator's 13th annual tasting kicked off with a bang in New York
Posted: April 30, 2014 By Ben O'Donnell
April 30, 2014 Issue : Features
A new wave of urban wineries, distilleries and breweries welcomes thirsty travelers
Posted: April 30, 2014 By Ben O'Donnell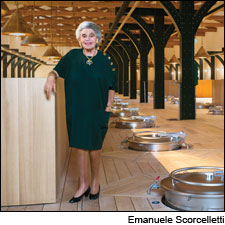 For American wine retailers, it's another anemic year for selling Bordeaux's latest vintage
Posted: April 29, 2014 By Ben O'Donnell
Blogs : Mixed Case: Opinion and Advice
Bordeaux wine is having its turn as whipping boy, as longtime fans groan and turn away. Just means more for you
Posted: April 29, 2014 By Ben O'Donnell
Bordeaux futures is an old-timey and kind of archaic way to buy a commodity like wine. Nowadays, you won't save or make much, if any, money off Bordeaux futures, but that's not why you buy wine, right? "A lot of people like that it's something different, it's a little exciting," said Chuck Hayward, Bordeaux buyer for online retailer J.J. Buckley. "You figure, what the heck, why not buy it now and have something in a couple years? It's almost like a treat for them."
The 2013 futures campaign is a good one to practice on. Once you know how it's done, if 2014 turns out to be an exciting vintage, you'll know what kinds of prices to look for and which wines are rare enough that they're worth snagging early.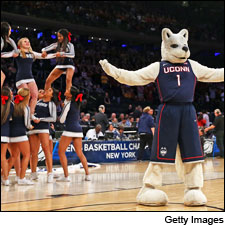 Wine Spectator's annual March Madness competition puts wineries from Connecticut, Florida, Kentucky and Wisconsin on the court
Posted: April 4, 2014 By Robert Taylor, Ben O'Donnell, Esther Mobley