Once a premier wine region, Livermore Valley is on the rise again
Posted: November 15, 2014 By Ben O'Donnell
At Steven Kent Winery, Steven Mirassou Jr. helps lift an undersung region to new heights
Posted: November 15, 2014 By Ben O'Donnell
Ballot measures in 78 municipalities—covering 70 percent of the population—passed
Posted: November 7, 2014 By Ben O'Donnell
Posted: October 31, 2014 By Ben O'Donnell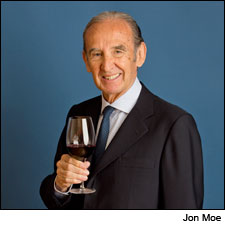 News & Features : News & Features
The right leader at the right time, this vintner effected profound change in Argentina's wines
Posted: October 21, 2014 By Ben O'Donnell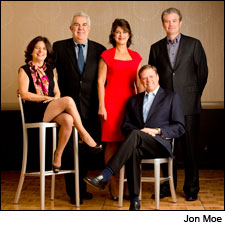 News & Features : News & Features
By marrying European and Chilean heritage and discovering phenomenal new terroirs, Chile's wine scene has become one of the world's most exciting
Posted: October 20, 2014 By Ben O'Donnell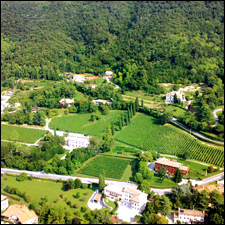 Blogs : Mixed Case: Opinion and Advice
Prosecco is quietly laying the groundwork to buck the trend-wine trend and stay relevant permanently. Here's how
Posted: September 4, 2014 By Ben O'Donnell
By the late 2000s, the wine minds of Treviso had noticed that Prosecco exports had begun to accelerate, even while the American love affair with the drink was still in first bloom.
In 2009, when most drinkers considered Prosecco cheap, if they considered it at all, the folks who made it were thinking ahead. That year, to give it a prestige boost and better define the wine as being from a precise region rather than simply a style, the Italian government bumped the Prosecco di Conegliano-Valdobbiadene DOC, from the hilly areas of the region, up to the loftier Conegliano Valdobbiadene Prosecco Superiore DOCG, a name unwieldy enough to confer distinction. At the same time, the areas surrounding that zone, where Prosecco was made with an IGT designation, became the protected Prosecco DOC. Around the same time, the producers started calling the grape "Glera" instead of "Prosecco"; now Prosecco, like Burgundy or Port, meant coordinates on a map, no knockoffs allowed.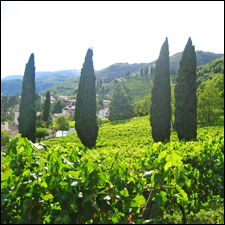 Blogs : Mixed Case: Opinion and Advice
How does a faddish wine become a staple?
Posted: September 3, 2014 By Ben O'Donnell
WineSpectator.com assistant editor Ben O'Donnell looks at the staying power of Italy's Prosecco, the inexpensive sparkling wine that burst onto the scene three years ago but is poised to stick around.
A proposed gas storage facility on Seneca Lake has inflamed winemakers, but are fears overblown?
Posted: August 19, 2014 By Ben O'Donnell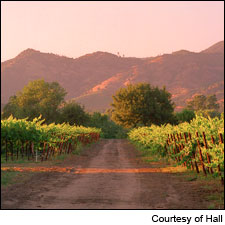 Blogs : Mixed Case: Opinion and Advice
A visit to Hall shows just how brightly Cabernet can shimmer with site-specific nuance across Napa's varied terroirs
Posted: August 5, 2014 By Ben O'Donnell
Last month, I tasted five 2010 Cabernets at Hall winery, each from a different Napa appellation: St. Helena (Bergfeld, single-vineyard), Stags Leap District (single-vineyard), Diamond Mountain (two growers), Howell Mountain (two growers) and the Exzellenz Sacrashe Vineyard Rutherford. Some of these cuvées are new, but Hall now counts Cabernets from six different subappellations of Napa (all 95 to 100 percent Cabernet Sauvignon) and one from Sonoma. Together, they form a map of the valley as traced along the Cabernet in its veins.