Posted: December 31, 2014 By James Laube, Ben O'Donnell
Posted: November 30, 2014 By Ben O'Donnell, Harvey Steiman
Blogs : Mixed Case: Opinion and Advice
Is it possible to buy bona-fide, single-vineyard Côte d'Or Pinot Noir and Chardonnay for 20 bucks?
Posted: November 25, 2014 By Ben O'Donnell
WineSpectator.com assistant editor Ben O'Donnell in an ongoing series to hunt down under-$20 value versions of the world's most exclusive wines, tries to find cru Pinot Noir and Chardonnay from Burgundy's elite Côte d'Or in France at a friendly price.
Once a premier wine region, Livermore Valley is on the rise again
Posted: November 15, 2014 By Ben O'Donnell
At Steven Kent Winery, Steven Mirassou Jr. helps lift an undersung region to new heights
Posted: November 15, 2014 By Ben O'Donnell
Ballot measures in 78 municipalities—covering 70 percent of the population—passed
Posted: November 7, 2014 By Ben O'Donnell
Posted: October 31, 2014 By Ben O'Donnell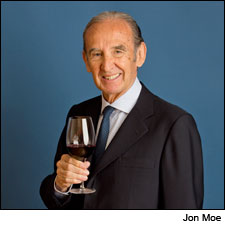 News & Features : News & Features
The right leader at the right time, this vintner effected profound change in Argentina's wines
Posted: October 21, 2014 By Ben O'Donnell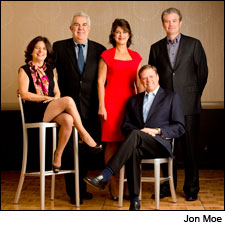 News & Features : News & Features
By marrying European and Chilean heritage and discovering phenomenal new terroirs, Chile's wine scene has become one of the world's most exciting
Posted: October 20, 2014 By Ben O'Donnell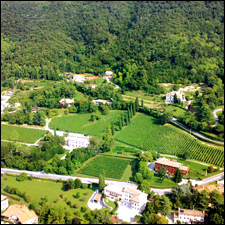 Blogs : Mixed Case: Opinion and Advice
Prosecco is quietly laying the groundwork to buck the trend-wine trend and stay relevant permanently. Here's how
Posted: September 4, 2014 By Ben O'Donnell
By the late 2000s, the wine minds of Treviso had noticed that Prosecco exports had begun to accelerate, even while the American love affair with the drink was still in first bloom.
In 2009, when most drinkers considered Prosecco cheap, if they considered it at all, the folks who made it were thinking ahead. That year, to give it a prestige boost and better define the wine as being from a precise region rather than simply a style, the Italian government bumped the Prosecco di Conegliano-Valdobbiadene DOC, from the hilly areas of the region, up to the loftier Conegliano Valdobbiadene Prosecco Superiore DOCG, a name unwieldy enough to confer distinction. At the same time, the areas surrounding that zone, where Prosecco was made with an IGT designation, became the protected Prosecco DOC. Around the same time, the producers started calling the grape "Glera" instead of "Prosecco"; now Prosecco, like Burgundy or Port, meant coordinates on a map, no knockoffs allowed.