Jan. 31 - Feb. 28, 2015 Issue : Features
Posted: February 28, 2015 By MaryAnn Worobiec, Ben O'Donnell, Esther Mobley
Jan. 31 - Feb. 28, 2015 Issue : News
Posted: February 28, 2015 By Ben O'Donnell
Jan. 31 - Feb. 28, 2015 Issue : Features
Posted: February 28, 2015 By MaryAnn Worobiec, Ben O'Donnell, Esther Mobley
Jan. 31 - Feb. 28, 2015 Issue : Features
Posted: February 28, 2015 By MaryAnn Worobiec, Ben O'Donnell, Esther Mobley
Jan. 31 - Feb. 28, 2015 Issue : Features
Everyone has questions about wine. It's complicated. Dr. Vinny has opened your mail, done the research and delivered some answers
Posted: February 28, 2015 By MaryAnn Worobiec, Ben O'Donnell, Esther Mobley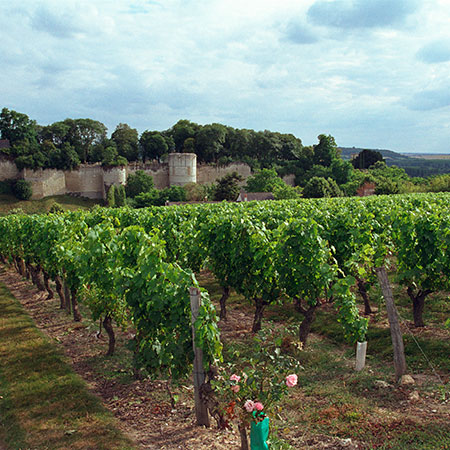 Blogs : Mixed Case: Opinion and Advice
The Cabernet in the shadows may be the next great varietal among American enophiles
Posted: February 12, 2015 By Ben O'Donnell
With Americans developing a taste in red Loire wines and winemakers around the world discovering the pleasures of the variety, Cabernet Franc is poised to become the next big thing among enophiles.
Blogs : Mixed Case: Opinion and Advice
Kirkland Signature is not just any house brand—your favorite vineyard may be in that $20 bottle
Posted: January 8, 2015 By Ben O'Donnell
Kirkland Signature may be a generic house brand, but it's from one of the biggest wine retailers on the planet. Now with an all-star lineup of partners, Costco may just be bottling your favorite vineyard in that $20 Napa Cab.
Dec. 31, 2014 Issue : Features
Posted: December 31, 2014 By Ben O'Donnell
Dec. 31, 2014 Issue : Features
Posted: December 31, 2014 By Augustus Weed, Esther Mobley, Ben O'Donnell, MaryAnn Worobiec
Posted: December 31, 2014 By James Laube, Ben O'Donnell