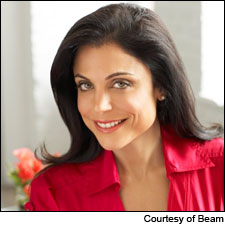 Real Housewife wine, Bordeaux troubles, a mysterious death, a high-profile counterfeiting case and Amazon's return to wine sales. The year in wine was tumultuous, to say the least
Posted: December 28, 2012 By Ben O'Donnell, Dana Nigro
Blogs : Mixed Case: Opinion and Advice
It takes a vision—or a few dozen of them—to turn thousands of acres into millions of bottles. The stakes are high, and plenty can go wrong
Posted: December 27, 2012 By Ben O'Donnell
At the Penfolds Nuriootpa winery in Barossa, you can crush 22,000 tons of grapes. At Chateau Ste.-Michelle, 2.8 million cases of wine go out the door every year. If you are Peter Gago or Bob Bertheu, head winemakers at Penfolds and Ste.-Michelle, respectively, how do you even process and track so much stuff, let alone make it good?
"That's why God created Microsoft Excel, I guess," replied Bertheu. I asked four winemakers who head up large-to-massive operations that produce dozens of different cuvées in all price ranges, from $10 quaffers on up to the storied $600 Penfolds Grange. In my previous post on the subject, I gave a sense of the scale of the task and wrote about how the four keep tabs on their growers and grapes through harvest. Now I'll explain how they juggle as many as 52 different wines at once.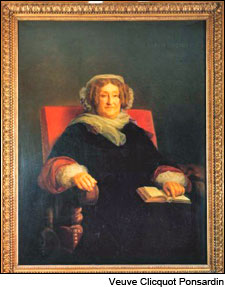 News & Features : Wine in History
When it was unheard of for Frenchwomen to run big businesses, these visionaries introduced nearly every innovation in Champagne-making this side of bubbles
Posted: December 20, 2012 By Ben O'Donnell
Blogs : Mixed Case: Opinion and Advice
Millions of gallons come in, millions of cases go out; catering to every kind of wine drinker is no easy feat
Posted: December 20, 2012 By Ben O'Donnell
"Do you think it is more difficult to produce 5,000 bottles of La Mouline or 3.5 million bottles of Côtes du Rhône?" Philippe Guigal had flipped the script on me during a recent interview to pose a query of his own.
It's kind of a trick question: The Guigal Côte-Rôtie La Mouline is a $500 bottle of wine. The reputation of the house is staked on this wine and its two single-vineyard sisters.
That is, among those lucky enough to sample them. But to most people who drink the brand, "Guigal" means a $10 Côtes du Rhône, and it has to be tasty at every party or Tuesday dinner or they'll choose something else. How do you oversee millions, or even tens of millions, of bottles, for every kind of wine drinker, year in and year out, without losing your grip on consistency and quality? I asked that of four guys whose wines you undoubtedly know: They are, in addition to Guigal in the Rhône, Corey Beck, Bob Bertheu and Peter Gago, head winemakers at Francis Ford Coppola in California, Chateau Ste.-Michelle in Washington and Penfolds in Australia.
One of the state's biggest wine-and-spirits distributors was wrecked by Hurricane Sandy; Fedway and its importer partners are scrambling to keep wines in stores
Posted: November 26, 2012 By Ben O'Donnell
Blogs : Mixed Case: Opinion and Advice
From the historic aging of whiskies in Sherry barrels to more radical practices of today, the two drinks toast each other
Posted: November 20, 2012 By Ben O'Donnell
Kingsley Amis, writing in 1972's On Drink, relayed a recipe for a concoction he had heard to be "Queen Victoria's Tipple." Ingredients: 1/2 tumbler red wine, Scotch. "The quantity of Scotch is up to you, but I recommend stopping a good deal short of the top of the tumbler," cautioned Amis. "Worth trying once," cringed the author, who in the same pages recommends waking up to a shot of tequila in one hand and one of tomato juice in the other.
I asked Logan Leet, winemaker at River Bend Winery in Kentucky, whose signature Bourbon Barrel Red is given a brief spin through used bourbon barrels, if he had ever heard of this kind of abomination in Louisville. "Most people like to keep their wine and their bourbon separate, by and large," he assured me.
Blogs : Mixed Case: Opinion and Advice
Nationally, the youngest segment of wine drinkers is poised to become the most important. But how do you reach a market that doesn't follow the rules?
Posted: October 25, 2012 By Ben O'Donnell
"The VCR changed everything, because it's the first time in history that kids knew how to do something their parents didn't," declared Tyler Balliet, the founder of Wine Riot. VCRs explain Millennial wine habits, he contended as we talked over beers (there would be time for wine later, at the Riot), because the generation between 21 and 34 doesn't need to take purchasing cues from the tastes of elders or "authorities." No one online lacks for information coming at them on every platform, from Twitter to ads in their own inboxes. "All other generations are information seekers; we're information sorters."
Balliet's company Second Glass began Wine Riot in Boston in 2008 when he was 28; by the end of this year, the traveling circus of a walkaround tasting will have stopped at six cities: Boston, D.C., Chicago, San Francisco, New York and L.A. He now reaches 15,000 drinkers annually through the Riot—virtually all under the age of 40. Among the habits of Millennial drinkers nationwide, one is the thirst for education. Another is the draw of wine at a younger age than earlier generations felt it. The third is a greater open-mindedness to wines from all places, all grape varieties.
So you have a huge, growing segment of drinkers who supposedly don't trust ads, don't care about reviews, don't know much but are eager to learn, and would rather do so by hopping around the world of wine than picking a favorite Cali Cab and sticking with it. How do you market to these crazy people?
Posted: October 15, 2012 By Ben O'Donnell
Blogs : Mixed Case: Opinion and Advice
In 10 years, India's wine drinkers will outnumber France's total population. Here's how Rajeev Samant and his Sula Vineyards helped light that fire
Posted: October 4, 2012 By Ben O'Donnell
Before becoming a vintner, Rajeev Samant struggled for more than three years to get a license to put down vines. Finally, he persuaded alcohol-suspicious authorities that the ability to grow vinifera in the region was "a gift from the gods." A novice grower, he had no idea what to plant and where, and once he decided on Sauvignon Blanc, he had no idea if his grapes would ripen—no idea if they would even bear fruit.
15 years later, India is poised to become one of the world's most important wine markets.
If dockworkers and East Coast ports can't make a deal before year's end, a strike could strand some wine imports
Posted: September 27, 2012 By Ben O'Donnell