Blogs : Mixed Case: Opinion and Advice
With changes afoot, New York City's backyard wine region could finally remake its image
Posted: August 23, 2012 By Ben O'Donnell
Author and journalist Ron Rosenbaum once called New Jersey "the second most maligned and unfashionable place to come from in America." The line appeared in an essay about Long Island.
"I don't think it's a secret," said Kareem Massoud of the North Fork's Paumanok Vineyards, "that Long Island has an image problem." We were in the vineyard, talking about the thorny issue of Long Island wine, which also gets some punch-line treatment in the American wine world. I'd describe the skeptic spectrum as running from "underripe and overpriced" to "a bachelorette party with vines."
I went out to the East End with some friends to do some casual wine touring, but I also wanted to meet with a few winemakers and ask them about this. Why do Long Island wines get a bad rap, still? What can be done about it?
Blogs : Mixed Case: Opinion and Advice
For the world's loftiest wines, the price of admission can be too steep to get familiar. Here's the trick to benchmarking on a budget
Posted: August 14, 2012 By Ben O'Donnell
I admit: I'm a sucker for the classics, the stuff out of Bordeaux, or Oporto, or the Mosel tippled at feasts and fairs by princes, pashas and men in powdered wigs. These made up our modern wine world in its infancy, and these are the styles that taught the rest of the world how wine is made. I think it's important that they remain a part of a drinker's education and evolution. I also think that to understand a wine, you need to drink it, regularly, from different producers and vintages. Here's the rub: There are certain appellations that you essentially cannot crack without at least $35 to put down on a bottle. So I benchmark on a budget. How? By drinking on the edge. Here are two examples—alternatives to Champagne and Châteauneuf-du-Pape.
Posted: July 31, 2012 By Ben O'Donnell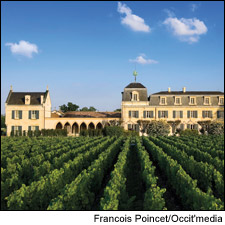 "The campaign that didn't happen" ended with a shrug as customers balked at prices
Posted: July 10, 2012 By Ben O'Donnell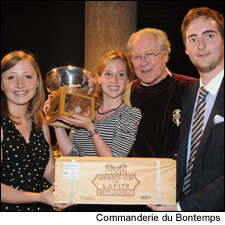 American grad students take on the world's top university wine clubs in a test of minds and palates at Lafite
Posted: July 3, 2012 By Ben O'Donnell
Posted: May 31, 2012 By Ben O'Donnell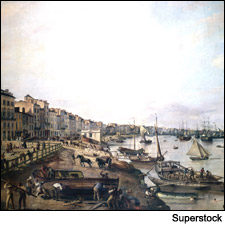 News & Features : Wine in History
The story of the man who owned and guided Lafite, Latour, Mouton and many other top estates into the dawn of modern Bordeaux
Posted: May 24, 2012 By Ben O'Donnell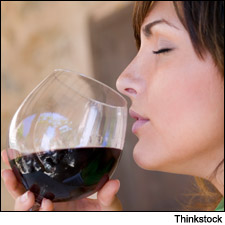 A controversial new study finds that wine professionals taste wine differently than consumers, but others call the research off-target
Posted: April 23, 2012 By Ben O'Donnell
The world's finest dessert wines can be otherworldly. No surprise, then, that it takes superhuman effort to make them
Posted: April 10, 2012 By Ben O'Donnell
Posted: March 31, 2012 By MaryAnn Worobiec, Ben O'Donnell