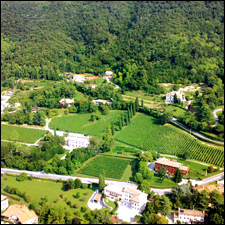 Blogs : Mixed Case: Opinion and Advice
Prosecco is quietly laying the groundwork to buck the trend-wine trend and stay relevant permanently. Here's how
Posted: September 4, 2014 By Ben O'Donnell
By the late 2000s, the wine minds of Treviso had noticed that Prosecco exports had begun to accelerate, even while the American love affair with the drink was still in first bloom.
In 2009, when most drinkers considered Prosecco cheap, if they considered it at all, the folks who made it were thinking ahead. That year, to give it a prestige boost and better define the wine as being from a precise region rather than simply a style, the Italian government bumped the Prosecco di Conegliano-Valdobbiadene DOC, from the hilly areas of the region, up to the loftier Conegliano Valdobbiadene Prosecco Superiore DOCG, a name unwieldy enough to confer distinction. At the same time, the areas surrounding that zone, where Prosecco was made with an IGT designation, became the protected Prosecco DOC. Around the same time, the producers started calling the grape "Glera" instead of "Prosecco"; now Prosecco, like Burgundy or Port, meant coordinates on a map, no knockoffs allowed.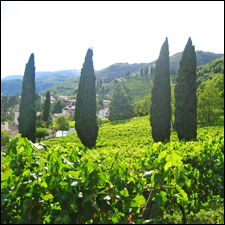 Blogs : Mixed Case: Opinion and Advice
How does a faddish wine become a staple?
Posted: September 3, 2014 By Ben O'Donnell
WineSpectator.com assistant editor Ben O'Donnell looks at the staying power of Italy's Prosecco, the inexpensive sparkling wine that burst onto the scene three years ago but is poised to stick around.
A proposed gas storage facility on Seneca Lake has inflamed winemakers, but are fears overblown?
Posted: August 19, 2014 By Ben O'Donnell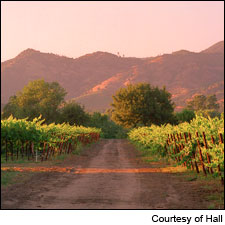 Blogs : Mixed Case: Opinion and Advice
A visit to Hall shows just how brightly Cabernet can shimmer with site-specific nuance across Napa's varied terroirs
Posted: August 5, 2014 By Ben O'Donnell
Last month, I tasted five 2010 Cabernets at Hall winery, each from a different Napa appellation: St. Helena (Bergfeld, single-vineyard), Stags Leap District (single-vineyard), Diamond Mountain (two growers), Howell Mountain (two growers) and the Exzellenz Sacrashe Vineyard Rutherford. Some of these cuvées are new, but Hall now counts Cabernets from six different subappellations of Napa (all 95 to 100 percent Cabernet Sauvignon) and one from Sonoma. Together, they form a map of the valley as traced along the Cabernet in its veins.
Posted: July 31, 2014 By Ben O'Donnell
Posted: July 31, 2014 By Ben O'Donnell
Posted: July 31, 2014 By Ben O'Donnell, Suzanne Mustacich
July 31, 2014 Issue : Features
Wine Spectator's traveling tasting visits New York, Washington, D.C., and Las Vegas
Posted: July 31, 2014 By Ben O'Donnell
Blogs : Mixed Case: Opinion and Advice
Can Long Island wines deliver in the crucible of the New York restaurant scene? Some somms' thoughts
Posted: July 22, 2014 By Ben O'Donnell
New York Restaurant Week is upon us in the city, a time when restaurants that are well north of my supper budget open their doors a little wider with prix-fixe specials. I always look for spots that offer wine specials as well, and in past years have found that New York wines are often given this platform to shine.
When I interviewed Long Island winemakers for my June 15 issue feature on the region, they felt confident that their wines could equal the best. But what did our high-end restaurant wine directors think?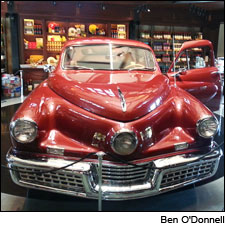 Blogs : Mixed Case: Opinion and Advice
A visit to California "destination" wineries proves it's possible show both good wines and good times
Posted: July 15, 2014 By Ben O'Donnell
"We don't allow the buses here" is a proud refrain at Long Island wineries these days. Not so long ago, Long Island wine travel was considered rowdy and unserious, just as Napa is tarred in some circles as overpriced and impersonal—both regions magnets for the much-scorned wine tourist. And yet: What fun those folks always seem to be having.
So when I visited California wine country in June, I decided to stop at a few places that unabashedly cater to "tourists." One was Sonoma's Francis Ford Coppola Winery, which boasts a swimming pool, bocce lanes, a restaurant and a movie memorabilia collection. It's not just about the wine, but is that the same as not caring about the wine?