Blogs : Mixed Case: Opinion and Advice
Do you Americanize wine names or use the authentic pronunciation?
Posted: October 18, 2012 By Jennifer Fiedler
In the past year, I've noticed an odd thing bubble up in pop music: artists talking about drinking wine they know nothing about. It happens in Frank Ocean's "Super Rich Kids" ("too many bottles of this wine we can't pronounce") and in André 3000's guest verse on Rick Ross's "Sixteen" ("we eat until our belly aches and then go and grab the finest wine and drink it like we know which grape and region it came from.")
Maybe two isn't quite an official phenomenon, but it does make a strange blip in an otherwise strong current of wine name-dropping fashionability in pop music (see: Cristal, Santa Margherita, Ace of Spades). The songs involve too many layers of role playing to know how Ocean or André 3000 personally feel about wine, but Ocean—or Ocean's character—got one thing right: Wine names can be maddeningly tricky to pronounce.
Sommelier Gianpaolo Paterlini built an award-winning wine list at his family restaurant
Posted: October 15, 2012 By Jennifer Fiedler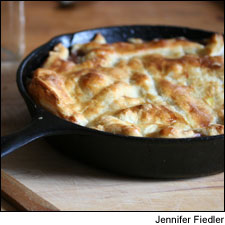 Pair this warming seasonal dish with a red Bordeaux
Posted: October 9, 2012 By Jennifer Fiedler
Blogs : Mixed Case: Opinion and Advice
Is black stemware to wine as Vibram shoes are to running?
Posted: October 9, 2012 By Jennifer Fiedler
When I took up running after years of playing team sports, I gave myself permission to not be competitive: no races, no time trials, no slippery slope to marathons. If I could do an around-the-park loop of 3.5 miles a couple times a week without collapsing like Scarlett O'Hara after a fight with Rhett, I was totally all right with myself.
This experience got me thinking: I didn't necessarily want to get better at running, but what about a field where I did, such as wine? Had I reached a comfortable plateau with wine drinking as I had with running around the park and, if so, could some sort of equipment tweak raise my level of "fitness"?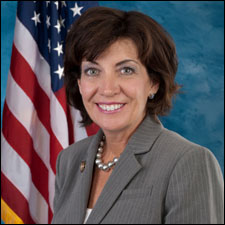 The congresswoman makes a link between a healthy economy and the growing wine region in her district
Posted: October 8, 2012 By Jennifer Fiedler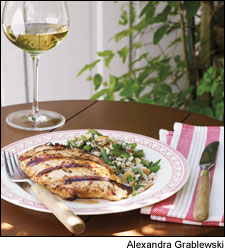 A tangy marinade lends great flavor to a simple supper
Posted: October 8, 2012 By Jennifer Fiedler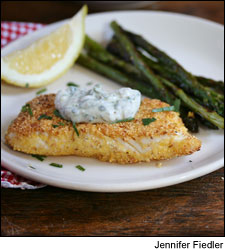 A pared-down ingredient list yields crisp, tasty results
Posted: October 1, 2012 By Jennifer Fiedler
Sept. 30, 2012 Issue : Features
A California chef builds a kitchen and life less ordinary in small-town Alabama
Posted: September 30, 2012 By Jennifer Fiedler
Sept. 30, 2012 Issue : Features
A trio of restaurants in New York pairs Eastern Food & Western Wine
Posted: September 30, 2012 By Owen Dugan, Jennifer Fiedler
Sept. 30, 2012 Issue : Features
Diverse terroirs host a variety of expatriates who are making their mark
Posted: September 30, 2012 By Jennifer Fiedler