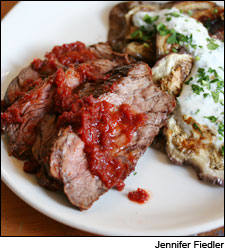 A bold and spicy weeknight dinner that calls for a smoky red
Posted: December 3, 2012 By Jennifer Fiedler
Nov. 30, 2012 Issue : Features
The son of  famed restaurateur Sirio Maccioni shares his family's Italian summer home
Posted: November 30, 2012 By Jennifer Fiedler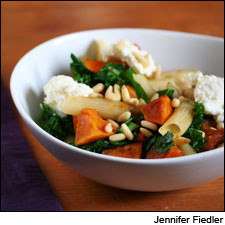 Pancetta, ricotta and kabocha squash make a perfect combination for a winter night
Posted: November 27, 2012 By Jennifer Fiedler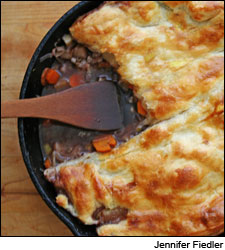 Warm up with the robust one-dish meal, paired with a Spanish red
Posted: November 19, 2012 By Jennifer Fiedler
Blogs : Mixed Case: Opinion and Advice
Pro tips for navigating dress codes of the wine world
Posted: November 15, 2012 By Jennifer Fiedler
Walk-around tastings. Auctions. Winemaker dinners. The wine world has no shortage of social gatherings, and with each event comes the seemingly silly, yet kind of important question: What should you wear?
In these days when hoodie-clad tech execs top the Forbes 400 and Malvasia gets more attention than Meursault on Brooklyn wine lists, yes, you can wear whatever you want to wine events. End of story. What's really important at these things is the company you keep and what's in your glass, etc., etc.
But let's get real. It's telling that many comments on Talia Baiocchi's blog post last week about a new generation of Napa winemakers revolved not around stylistic decisions in winemaking, but the clothes winemakers wear—specifically whether it was apt to describe 1980s Napa as "linen-wearing." Clearly, this stuff matters.
Winemaker Jacques Lardière is retiring after 42 vintages at the Burgundian house he helped build
Posted: November 15, 2012 By Jennifer Fiedler
Austin-based sommelier June Rodil seeks the unexpected while appreciating the classics
Posted: November 15, 2012 By Jennifer Fiedler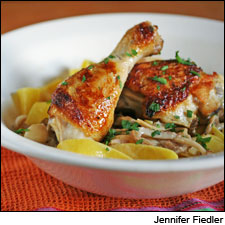 A Sauvignon Blanc from France makes a great complement to this easy, satisfying dish
Posted: November 13, 2012 By Jennifer Fiedler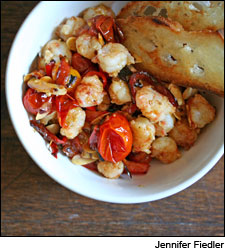 A spicy, garlicky dish that pairs well with a Portuguese white
Posted: November 12, 2012 By Jennifer Fiedler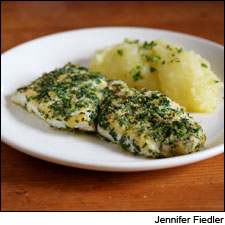 Mashed potatoes made with olive oil makes a simple side
Posted: October 23, 2012 By Jennifer Fiedler