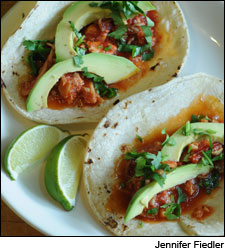 Easy Mexican dinner that pairs well with a Spanish red
Posted: September 4, 2012 By Jennifer Fiedler
Blogs : Mixed Case: Opinion and Advice
Make your top picks for essential reading
Posted: August 28, 2012 By Jennifer Fiedler
One of the best things about working at Wine Spectator is that we get advance copies of most of the wine books that come out each year. I can tell you this much: A serious amount of words are spilled on the topic per annum. Come every fall, it's tough for the editors to choose which ones make it into the book review roundup for the December 15 issue.
But when it comes to the books I recommend privately to friends who want to "get more into wine," I have a very short list of all-time favorites. Maybe it's a matter of which books I read first myself or a bias toward older books, but most of my picks have been around for a while.
Making a starter library is like making a mixtape: You need a balance of upbeat and down-tempo, of familiarity and surprise. Unless someone really wants to get academic, I generally steer clear of recommending intro-to-wine books. It's like including music scales on your 60s garage-rock mixtape; I'd rather learn from the songs themselves.
I'll share four of my favorites below, but I'm curious: Which books would you choose for a starter library?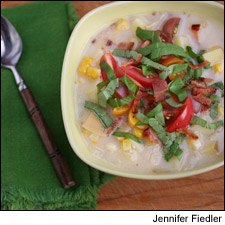 Celebrate the height of summer produce with this simple soup
Posted: August 28, 2012 By Jennifer Fiedler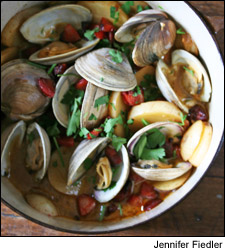 A simple, satisfying Spanish dish that pairs well with rosé
Posted: August 27, 2012 By Jennifer Fiedler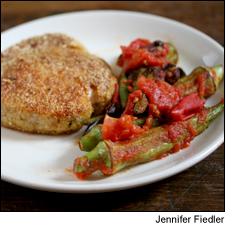 A side dish of okra, tomatoes and black olives stars in this easy summer meal
Posted: August 14, 2012 By Jennifer Fiedler
Blogs : Mixed Case: Opinion and Advice
Villains always blink their eyes; must they order fine Burgundy at dinner too?
Posted: August 9, 2012 By Jennifer Fiedler
If there's one thing I learned from a very short-lived side career as an art director on television shows, it's this: no prop is accidental. Which means when I watch TV and see a wine bottle, I have to wonder, what is that doing there? And what is it supposed to mean? Too often, wine (or wine appreciation) gets used as a shorthand cue for an "evil" character or some other moral deficiency and a wine bottle on screen signifies there's about to be some evil-doing ahead—equivalent to a James Bond villain having a foreign accent and laughing maniacally. But that's too bad, because I know plenty of non-evil wine drinkers, and I'd like to think that enjoying wine doesn't have to be a character flaw.
With that in mind, I graded some of this season's televisions shows on how positive their portrayal of wine drinking was on a scale from 1 (wine = evil) to 5 (wine = good). Is it really possible the Bachelor had the most positive view of wine on TV?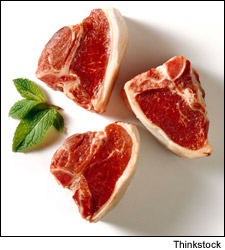 A quick pan sauce of late-season tomatoes and vinegar adds bold flavor and makes a great match with Shiraz
Posted: August 6, 2012 By Jennifer Fiedler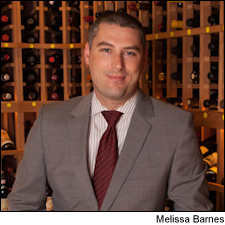 News & Features : Sommelier Talk
San Francisco sommelier Gianpaolo Paterlini built the list at Acquerello, his father's restaurant
Posted: July 31, 2012 By Jennifer Fiedler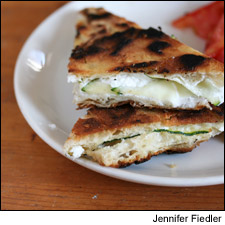 A classic pairing updates a comfort food for summer
Posted: July 24, 2012 By Jennifer Fiedler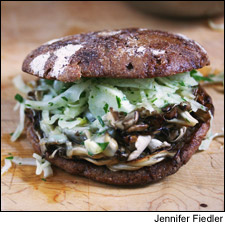 A Barbera d'Asti provides the right contrast to a light and easy weeknight dinner
Posted: July 10, 2012 By Jennifer Fiedler