Posted: May 31, 2013 By Jennifer Fiedler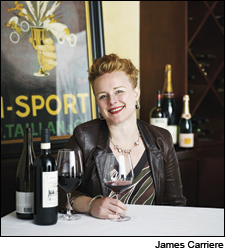 California-based beverage director Emily Wines got her start in an award-winning cellar
Posted: May 24, 2013 By Jennifer Fiedler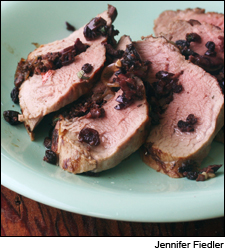 A fruity, tangy, earthy dish that pairs well with Zinfandel
Posted: May 24, 2013 By Jennifer Fiedler
Blogs : Mixed Case: Opinion and Advice
That's one reality-TV program I would stay tuned to
Posted: May 23, 2013 By Jennifer Fiedler
A disclaimer first: Reality TV is generally not my bag. But I happened to catch some of The Voice recently, and despite not being involved in the worlds of a cappella/musical theater/pop vocals (I can't sing to save my life), I have to admit that I found it super compelling. Then I started wondering what it would look like as a wine show.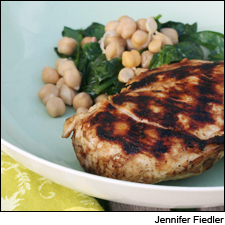 A warm side salad of wilted spinach and chickpeas rounds out the meal
Posted: May 14, 2013 By Jennifer Fiedler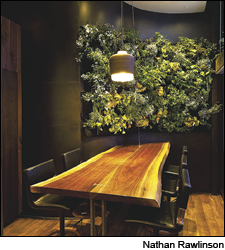 Rare, foraged ingredients and an excellent wine program in Tribeca
Posted: May 10, 2013 By Jennifer Fiedler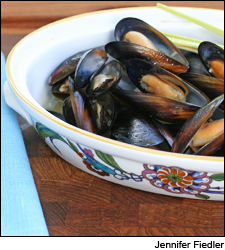 An updated bistro classic that pairs well with Cava
Posted: May 6, 2013 By Jennifer Fiedler
Blogs : Mixed Case: Opinion and Advice
These industry pros gave wine up and not only lived to tell the tale, but say it made them better drinkers
Posted: April 23, 2013 By Jennifer Fiedler
These days, you can't open a browser window without hearing about the latest abstemious diet: juice fasts, raw diets and nutritional cleanses. We've turned into a culture on perma-Lent—unless you're in the wine and food industry.
There is no doubt that working in the good-life business has major perks: good wine, good food, and lots of it. But what happens when it gets to be too much? Is it even possible to cut back if consuming is part of the job? Some sommeliers and winemakers say that cutting out wine for a short period of time—going on a "wine cleanse," if you will—actually helps them appreciate wine more.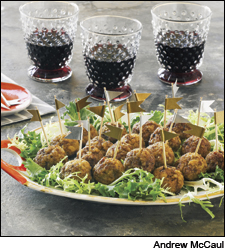 An easy addition to the tapas table, and great to serve with a Spanish red
Posted: April 22, 2013 By Jennifer Fiedler
A fast way to bring a splash of color and flavor to the table
Posted: April 15, 2013 By Jennifer Fiedler