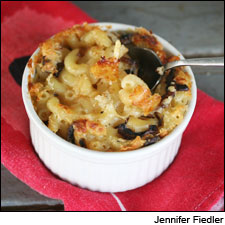 Adding sautéed mushrooms helps make a successful red wine pairing for this cozy comfort food
Posted: November 12, 2013 By Jennifer Fiedler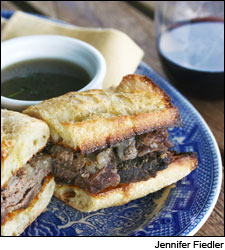 A simple, hearty sandwich to pair with Cabernet Sauvignon
Posted: November 11, 2013 By Jennifer Fiedler
Blogs : Mixed Case: Opinion and Advice
4 tips for getting a handle on this uber-famous, sort-of-complicated, not-always-pricey wine region
Posted: November 7, 2013 By Jennifer Fiedler
It's no secret that Bordeaux wines have a bit of a perception problem among U.S. consumers. In a 2012 blog post, senior editor James Molesworth, our lead taster for Bordeaux, said the Bordelais see the U.S. market "slipping away" on account of an "image issue, driven by the escalating prices of the top châteaus."
A number of good reasons for exploring Bordeaux wines were outlined in that post, including a raft of under-$20 values, cellar-worthy wines at modest prices, stylistic diversity and a move to green farming and winemaking practices. But still, for many people just getting into wine, Bordeaux remains something of an unknown. How much does a consumer really need to know to buy a good bottle?
I asked Bernard Sun, corporate beverage director for Jean-Georges Restaurants, how he would recommend tackling the region. Here are his tips.
Blogs : Mixed Case: Opinion and Advice
Posted: October 24, 2013 By Jennifer Fiedler
If you pay any attention to sommeliers and winemakers on Twitter, you will have noticed increasing postings over the past couple of years about something called "unicorn wines."
Here, a picture of Mouton 1928 from New York's NoMad sommelier Thomas Pasturnak, with the caption, "truly special and a legit #unicornwine." Here, a picture of Darting Pinot Meunier Pfalz Trocken 2010 from San Francisco's Acquarello sommelier Davis Smith, with the caption, "Now THIS is a #Unicornwine. And it's delicious."
What, you ask, unites these wines?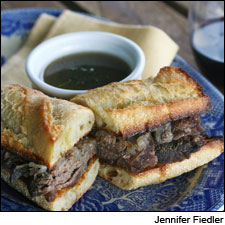 This saucy sandwich is perfect for early fall
Posted: October 8, 2013 By Jennifer Fiedler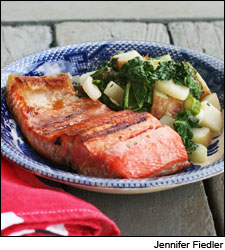 Salmon with a simple glaze that builds a bridge to a great wine match
Posted: September 30, 2013 By Jennifer Fiedler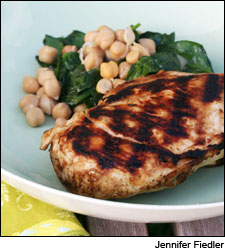 A warm side salad of wilted spinach and chickpeas rounds out the meal
Posted: September 16, 2013 By Jennifer Fiedler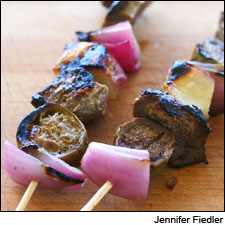 This easy recipe takes inspiration from Greek moussaka
Posted: September 10, 2013 By Jennifer Fiedler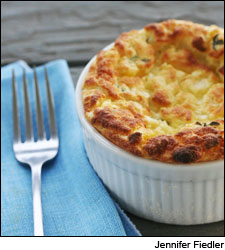 This twist on a French classic makes for easy summer entertaining
Posted: August 26, 2013 By Jennifer Fiedler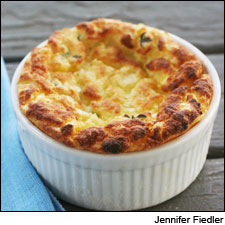 This twist on a French classic makes for easy summer entertaining
Posted: August 13, 2013 By Jennifer Fiedler