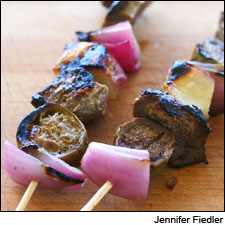 This easy recipe takes inspiration from Greek moussaka
Posted: September 10, 2013 By Jennifer Fiedler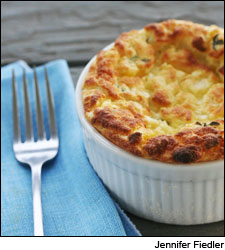 This twist on a French classic makes for easy summer entertaining
Posted: August 26, 2013 By Jennifer Fiedler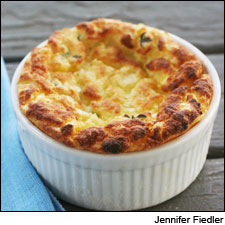 This twist on a French classic makes for easy summer entertaining
Posted: August 13, 2013 By Jennifer Fiedler
Dining & Travel : Menu Headers
Hawaii-based chef Alan Wong shares recipes and tips for the perfect laid-back tropical barbecue
Posted: July 31, 2013 By Jennifer Fiedler
July 31, 2013 Issue : Features
Hawaii-based chef Alan Wong shares recipes and tips for the perfect laid-back tropical barbecue
Posted: July 31, 2013 By Jennifer Fiedler
Blogs : Mixed Case: Opinion and Advice
What do people who aren't obsessed with wine want to hear about it?
Posted: July 25, 2013 By Jennifer Fiedler
It's no secret that wine people can come off as a little cultish, with their special vocabulary, tasting rituals and intensely focused gatherings. Yet it's an interesting hobby in the sense that it bumps up against the real world on a regular basis—at meal times, business dinners, and fun moments with friends and family. That means that wine people get to share wine with lots of folks who may not exactly have the same enthusiasm when it comes to talking about wine.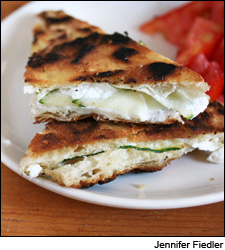 A tangy goat cheese sandwich that's just right for the season, and Sauvignon Blanc
Posted: July 15, 2013 By Jennifer Fiedler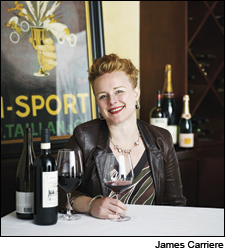 News & Features : Sommelier Talk
California-based beverage director Emily Wines got her start in an award-winning cellar
Posted: July 10, 2013 By Jennifer Fiedler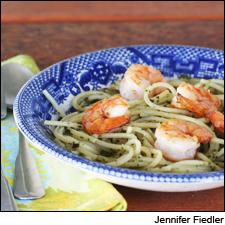 Easy tweaks, such as adding shrimp, make this summertime classic an ideal wine pairing
Posted: July 9, 2013 By Jennifer Fiedler
June 30, 2013 Issue : Features
London collector finds affinity with an American design firm
Posted: June 30, 2013 By Jennifer Fiedler