Posted: April 30, 2014 By MaryAnn Worobiec, Robert Taylor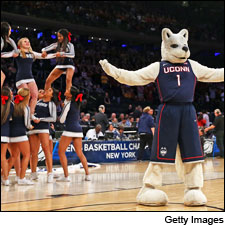 Wine Spectator's annual March Madness competition puts wineries from Connecticut, Florida, Kentucky and Wisconsin on the court
Posted: April 4, 2014 By Robert Taylor, Ben O'Donnell, Esther Mobley
Posted: February 28, 2014 By Robert Taylor, Kasey Carpenter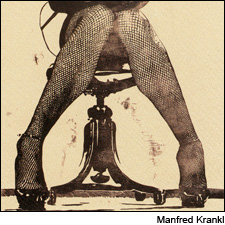 Blogs : Mixed Case: Opinion and Advice
Winemaker-artist Manfred Krankl designs his own labels, when the TTB doesn't get in the way
Posted: February 4, 2014 By Robert Taylor
Many winemakers adorn their bottles with art. Very few make the label art themselves, and none is more famous for doing so than California Rhône cult icon Manfred Krankl, whose coveted Sine Qua Non wines feature a new piece of his original artwork on every cuvée.
A self-taught craftsman, Krankl was never formally trained as a winemaker or as an artist. But collectors patiently wait years for a chance to join the Sine Qua Non mailing list (the secondary-market price for his new wines is double to quadruple what Krankl charges), and his early one-off labels like The Marauder, The Hussy and The 17th Nail in My Cranium have become iconic works of winemaking art in their own right.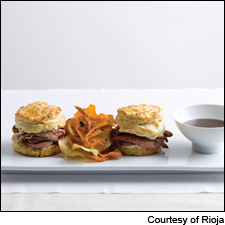 Party recipes from Seattle and Denver chefs, plus 22 Washington wines for $25 or less
Posted: January 28, 2014 By Robert Taylor
Dec. 31, 2013 Issue : Features
Posted: December 31, 2013 By Robert Taylor
Dec. 31, 2013 Issue : Features
Posted: December 31, 2013 By Robert Taylor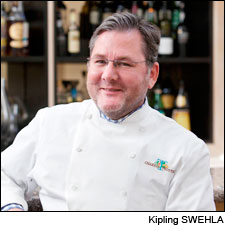 News & Features : News & Features
Tributes to wine and food industry leaders who died this year
Posted: December 30, 2013 By Robert Taylor
Blogs : Mixed Case: Opinion and Advice
As much as 20 percent of wine on the global market may be fake. Awareness is on the rise, but will the counterfeiting continue?
Posted: November 21, 2013 By Robert Taylor
This past August, the New York State Liquor Authority (SLA) quietly issued a cease-and-desist letter to New Jersey's Wine Library, one of the largest retailers in the Garden State and a popular wine source for many New Yorkers.
The SLA ordered Wine Library to stop shipping wine to New Yorkers, a practice that is technically illegal but that has been happening for years without complaint or repercussion. Cease-and-desist letter or not, the ban is practically unenforceable-the SLA simply doesn't have the manpower to adequately monitor interstate sales.
Because of the letter, Wine Library and a few other out-of-state retailers indicated they would stop selling wine to New Yorkers. New York retailers worried that they would start receiving similar letters from alcohol authorities in other states, as a form of retaliation. Since then, however, there's been nothing but silence from the authorities, and Wine Library has continued shipping wine to New York.
Posted: November 15, 2013 By Robert Taylor