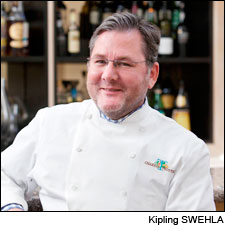 Famed Chicago chef found unresponsive inside his home; a culinary visionary who changed American fine dining
Posted: November 5, 2013 By Mitch Frank
Oct. 31, 2013 Issue : Features
At Fontodi, Giovanni Manetti has brought a historic vineyard back to life
Posted: October 31, 2013 By Mitch Frank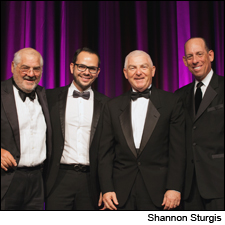 Gift to Chaplin School will support the new Wine Spectator Restaurant Management Laboratory
Posted: October 29, 2013 By Mitch Frank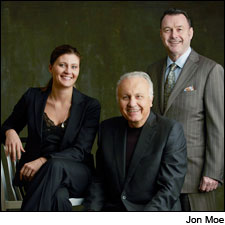 News & Features : News & Features
Angelo Gaja and his daughter, Gaia, share the family's wines from Piedmont and Tuscany
Posted: October 29, 2013 By Mitch Frank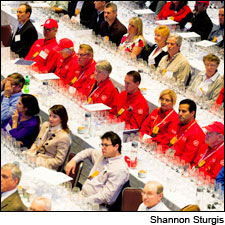 News & Features : News & Features
Thousands gathered in the Big Apple for the sold-out 33rd annual Wine Experience
Posted: October 28, 2013 By Mitch Frank
Annual wine gathering will remain in America's largest city for several years
Posted: October 25, 2013 By Mitch Frank
Savigny producer dies after tragic car accident; a beloved grower and winemaker
Posted: October 24, 2013 By Mitch Frank
Blogs : Mixed Case: Opinion and Advice
A proposed law in France would change wine from cultural treasure to public health threat
Posted: October 22, 2013 By Mitch Frank
Imagine France without wine. Bizarre, non? Wine is so associated with French culture, you would think they invented the stuff. Man has been making wine for thousands of years, but the French made it big business, refining it and marketing it to a thirsty world.
While the image of French wine has arguably never been stronger, especially in young markets like China, the French don't drink nearly as much as they used to. But lifestyles have changed in other ways; the French don't linger at long meals with a bottle or two like they used to, and young people don't see wine as a staple.
When wine isn't seen as part of a meal or something with cultural value, then it becomes just another alcoholic beverage. Maybe it's not so surprising that the French Senate is considering a bill that would impose new restrictions on wine.
A state council rules wines can be labeled Cannubi, even if they come from neighboring parcels
Posted: October 17, 2013 By Mitch Frank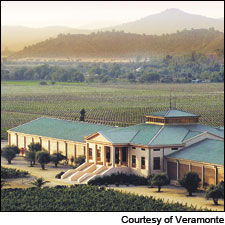 Chardonnay and Pinot Noir buds damaged by freezing nights, but winemakers say it's too early to panic
Posted: October 16, 2013 By Mitch Frank