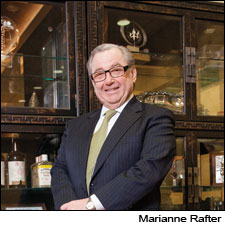 Taub built Palm Bay into a leading wine player by building brands like Cavit
Posted: November 9, 2012 By Mitch Frank
Blogs : Mixed Case: Opinion and Advice
Let's stop pretending the person making the wine doesn't matter
Posted: November 8, 2012 By Mitch Frank
"I am a winemaker. Not a shepherd or a steward." Sine Qua Non founder Manfred Krankel spoke those words during the third day of Wine Spectator's New World Wine Experience, and I started clapping. Then I realized I was the only person clapping in a room packed with 800 people and sheepishly stopped. I shouldn't have.
The Wine Experience is Wine Spectator's annual gathering of the best winemakers in the world for three days of tasting, talking and having fun. The whole weekend provides a chance to discover some great terroirs-you can taste wines from more than 200 wineries, often from regions you've never tried-and chat with the people behind the wines. The winemaker or owner is often the one pouring. It's a chance to learn from some of the best.
But I often feel like people who work in wine (or write about it) like to pretend that winemakers don't actually matter. A decade ago, some consulting winemakers like Michel Rolland and Carlo Ferrini got a lot of attention. Today, so many producers I speak to insist that they are merely stewards of the vineyard. When they make the wine, they just try to let the vineyard speak for itself.
The storm devastated large parts of the Northeast; now restaurateurs, wine retailers and wineries are assessing damages and serving their customers as best they can
Posted: November 7, 2012 By Mitch Frank, James Molesworth
The French scientist argued that red wine was part of a healthy lifestyle, most famously in a 60 Minutes report that sparked a sales boom
Posted: November 1, 2012 By Mitch Frank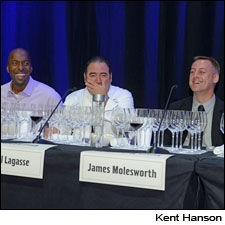 News & Features : News & Features
What do you get when you put a celebrity chef, an NBA star and an audience of 800 wine fans in a blind tasting? A lot of fun
Posted: October 24, 2012 By Mitch Frank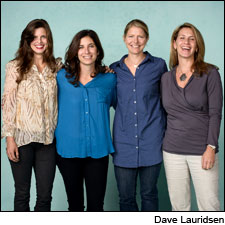 News & Features : News & Features
Thousands of miles from France, some brilliant young winemakers are mastering Rhône grapes
Posted: October 23, 2012 By Mitch Frank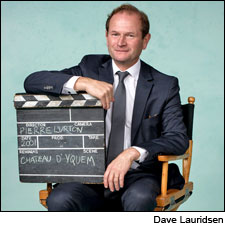 News & Features : News & Features
Pierre Lurton shares an example of greatness from Sauternes
Posted: October 22, 2012 By Mitch Frank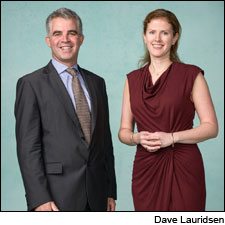 News & Features : News & Features
Four bubblies, vintage and non-vintage, show the famed house's range
Posted: October 22, 2012 By Mitch Frank
Oct. 15, 2012 Issue : Features
Posted: October 15, 2012 By Mitch Frank
Oct. 15, 2012 Issue : Features
Visitors to Spain's legendary wine region will also find a rich culinary culture based on local flavors
Posted: October 15, 2012 By Mitch Frank