At their neighboring estates, the Haag brothers make outstanding Rieslings by mixing modernity and tradition
Posted: October 31, 2014 By Mitch Frank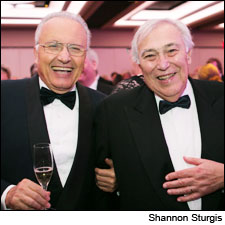 News & Features : News & Features
The Grand Award Banquet closed the 34th Wine Experience with recognition of greats and the bold brass of Chicago
Posted: October 23, 2014 By Mitch Frank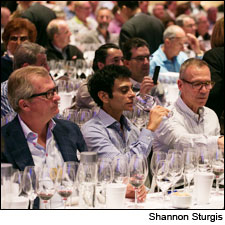 News & Features : News & Features
Thousands gather in Times Square for three days of friendship, education and 24,000 bottles of wine
Posted: October 22, 2014 By Mitch Frank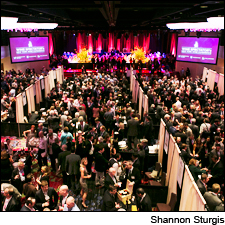 Wine Spectator's 2014 New York Wine Experience kicks off with a night of 267 wines
Posted: October 17, 2014 By Mitch Frank
Blogs : Mixed Case: Opinion and Advice
The Wine Experience isn't just about wine
Posted: October 16, 2014 By Mitch Frank
If you walk into a room where more than 260 of the world's best wines are being poured, your initial thought is undoubtedly, "Where do I get a glass?" The Wine Spectator Wine Experience begins Thursday night with the first of two Grand Tastings, where wine lovers get to grab a glass and taste. For more than a week now, many of my colleagues have been offering advice on which wines you shouldn't miss.
But here's my advice: Don't forget about the folks pouring the wine.
William Koch settles civil cases; Rudy Kurniawan sentenced to 10 years federal prison
Posted: October 15, 2014 By Peter Hellman, Mitch Frank
Christophe Roumier is quietly focused on the translation of vine to wine
Posted: October 15, 2014 By Mitch Frank
Pierre-Yves Colin made great white Burgundies at his father's domaine—but he wanted more
Posted: September 30, 2014 By Mitch Frank
Blogs : Mixed Case: Opinion and Advice
What to drink for your 40th birthday? A wine that won't fade away anytime soon
Posted: September 17, 2014 By Mitch Frank
Wine Spectator associate editor Mitch Frank opens a bottle even older than he is for his 40th birthday, a Madeira-a d'Oliveira Boal 1968.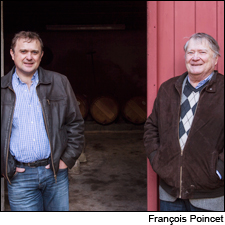 Renowned consultant worked at more than 200 Médoc châteaus, including four first-growths
Posted: September 4, 2014 By Mitch Frank