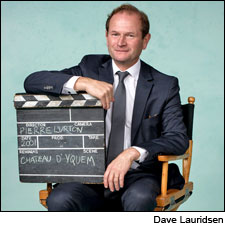 News & Features : News & Features
Pierre Lurton shares an example of greatness from Sauternes
Posted: October 22, 2012 By Mitch Frank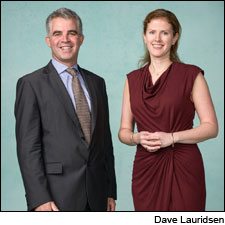 News & Features : News & Features
Four bubblies, vintage and non-vintage, show the famed house's range
Posted: October 22, 2012 By Mitch Frank
Oct. 15, 2012 Issue : Features
Posted: October 15, 2012 By Mitch Frank
Oct. 15, 2012 Issue : Features
Visitors to Spain's legendary wine region will also find a rich culinary culture based on local flavors
Posted: October 15, 2012 By Mitch Frank
Blogs : Mixed Case: Opinion and Advice
The web retail giant's plans for wine are modest—for now
Posted: October 11, 2012 By Mitch Frank
When I heard the news that Amazon executives were meeting with wineries, hoping to launch Amazon.com Wine Marketplace before year's end, I was reminded of the play Waiting For Godot. In Samuel Beckett's work, two characters spend two acts waiting in vain for Godot, whom we never meet. There's a sense that everything will change once Godot shows up. For a dozen years now, the wine industry has been waiting for Bezos—Jeff Bezos, the founder and CEO of Amazon, who has made unsuccessful stabs at selling wine twice before.
Amazon loves efficiency, and the wine business, where each state is like a separate country with different laws, is not efficient. But either Bezos is a wine lover or he sees great potential in it, because Amazon is back. If it succeeds in launching Wine Marketplace, the question is: Will this truly be a game changer for the wine business or just an absurdist drama?
Judges find Bill Koch waited too long to accuse Christie's of selling counterfeits
Posted: October 8, 2012 By Mitch Frank
Posted: September 30, 2012 By Mitch Frank, Augustus Weed
Blogs : Mixed Case: Opinion and Advice
Direct shipping sales have grown to $1.35 billion in just seven years, but they could grow a lot more
Posted: September 27, 2012 By Mitch Frank
Fall tends to be my favorite time of year, a sentiment many wine lovers apparently share. After a long, hot summer, temperatures are finally dipping—and lower temperatures bring happy boxes to my door. When the weather cools off, wineries I order from can ship bottles to my New Orleans home without fretting that summer heat will turn their Merlot into Madeira. A new study finds that October is the busiest month for direct shipping orders from U.S. wineries.
More than seven years have passed since the Supreme Court's Granholm decision, which said that state governments cannot prohibit out-of-state wineries from shipping to residents while allowing in-state wineries to do so. Today, 39 states allow some form of direct shipping, up from 27 before the 2005 ruling.
The new report, authored by Ship Compliant, measured the direct shipping market from August 2011 to July 2012, surveying every U.S. winery in Wines & Vines' comprehensive directory about their direct shipping sales. They found that consumers ordered 2.98 million cases of wine in that time. With a value of $1.35 billion, that wine represents 8.6 percent of the total wine market in the United States by value. (Tasting room sales that were shipped to customers' homes were not included, which would make the growth even bigger.)
Blogs : Mixed Case: Opinion and Advice
A hurricane is coming your way—which wine do you reach for first?
Posted: September 13, 2012 By Mitch Frank
It was 87 degrees inside my house. The doors, which we had opened in a futile effort to circulate the stagnant air, were now too swollen from the humidity to shut properly. The power had been down for about 48 hours.
"Honey, I'm opening the Mouton-Rothschild 2000. Grab a glass," I said.
I knew when I moved to New Orleans that hurricane season was a fact of life. After Katrina, my wife's parents came home to find that 3 feet of floodwater had ruined much of their ground floor. Thankfully, Hurricane Isaac did not severely challenge New Orleans' newly strengthened levees. Neighboring parishes outside the levees suffered far more and need our help and prayers.
Still, the local utility spent days after the storm trying to bring New Orleans back to the 21st century. (We spent 60 hours without power; other neighborhoods were out for nearly five more days.) Residents could decide quickly what in the fridge needed to be eaten or tossed, but for restaurants, retailers and collectors around the city, wine was a bit of a concern. The experience prompted me to open a few of my best bottles rather than risk letting them spoil.
Posted: August 31, 2012 By Augustus Weed, Mitch Frank