Blogs : Mixed Case: Opinion and Advice
Shannon Borg's new tome offers a jumping-on point for wine lovers interested in eco-friendly drinking
Posted: November 5, 2013 By Dana Nigro
When I first decided that how a wine is grown mattered to me as much as whether I enjoy the taste, I wished I had a handy reference that laid out all the environmentally friendly practices, certifications and wineries. Instead, I spent months reading books and websites, interviewing experts, tracking down certified or practicing producers, touring vineyards and wineries and poring over retail shelves. (See Green Revolutionaries.)
Washington wine writer, educator and sommelier Shannon Borg wanted the same thing when she started her journey, so she curated her own personal introduction to the topic, focusing on the U.S. West Coast. The result is The Green Vine, a nice stocking stuffer of a book for eco-minded foodies who want to learn more about wine or for wine lovers who've decided it's time to know more about sustainable, organic and biodynamic winegrowing.
OCSW is discontinued after initial support fades; Sustainable certification gains strength
Posted: November 5, 2013 By Dana Nigro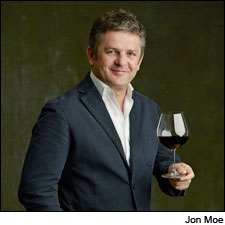 News & Features : News & Features
The Spanish explorer ventured into Priorat and Bierzo, bringing forgotten regions and grape varieties to new heights
Posted: October 29, 2013 By Dana Nigro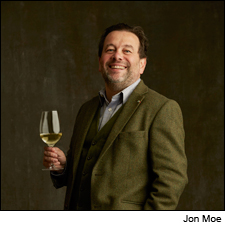 News & Features : News & Features
The Rhône's dynamic master of Hermitage has grown M. Chapoutier into a global success
Posted: October 28, 2013 By Dana Nigro
Posted: October 15, 2013 By Dana Nigro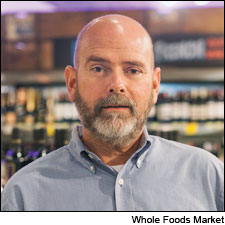 Doug Bell chats about current trends in eco-friendly wine—and what America needs to catch up on
Posted: October 1, 2013 By Dana Nigro
June 30, 2013 Issue : Features
Posted: June 30, 2013 By Dana Nigro
Posted: May 31, 2013 By Lizzie Munro, Dana Nigro
Blogs : Mixed Case: Opinion and Advice
Trinchero rolls out a compostable capsule
Posted: May 14, 2013 By Dana Nigro
In my last post, I discussed the dilemma that eco-oriented wineries face when it comes to stoppering their bottles: Corks, which are natural and renewable, or screw-caps and synthetics, which can be more reliable? The same potential conflict between sustainability and efficiency crops up with the foil and plastic capsules that top bottles.
Some wineries eschew the capsule altogether, maybe opting for a little foil or wax top over a natural cork, but then miss out on a branding opportunity. Now, however, a wine-industry supplier has brought a new option to the market.
Blogs : Mixed Case: Opinion and Advice
Allegrini will seal bottles with a new renewable alternative targeted at sustainable, organic and biodynamic wineries
Posted: May 13, 2013 By Dana Nigro
I just want to say one word to you. Just one word. Are you listening?
Bioplastics.
If you were remaking The Graduate in wine country this decade, there might be a great future in bioplastics. When organic, biodynamic and sustainable vintners look to bring their low-impact philosophies to their packaging, they often end up torn over what to do about closures.
Cork is the traditional choice, and it is a renewable material, unlike the alternatives: screw caps are made from mined metals, while synthetic corks are typically derived from petrochemicals. On the other hand, if some of your wine ends up flawed because even a small percentage of corks fail, that's outright waste—not exactly a sustainable practice either.