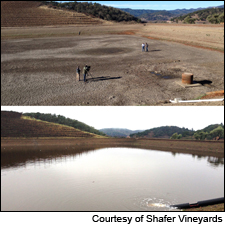 Blogs : Exploring Wine with Tim Fish
Big weekend storm gives hope to winemakers, particularly in Northern California
Posted: February 12, 2014 By Tim Fish
The first major storm in more than a year swept through Northern California over the weekend, and the sound heard in the skies wasn't thunder, but a sigh of collective relief.
Napa Valley and Sonoma County averaged about 8 inches in a few days, with some areas gaining as much as 12 to 15 inches. Central California wasn't as blessed, receiving no more than an inch or so.
The drought is far from over even in Northern California—rainfall levels are still below the previous record drought year of 1977—but you won't hear any complaints right now.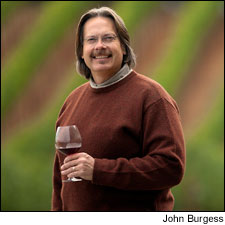 The 2014 harvest will be his last at the iconic Russian River winery as he explores other projects
Posted: February 10, 2014 By Tim Fish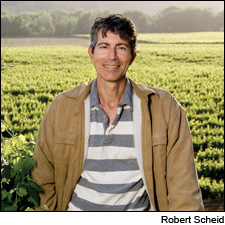 News & Features : Tasting Highlights
New reviews from the surprisingly good 2011 vintage
Posted: February 10, 2014 By Tim Fish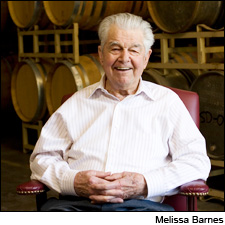 A champion of everyday wines, former Parducci Cellars patriarch's career spanned seven decades
Posted: February 6, 2014 By Tim Fish, Aaron Romano
Blogs : Exploring Wine with Tim Fish
You wish, pal, it's time to tighten the fiscal belt
Posted: January 29, 2014 By Tim Fish
The only good thing about junk mail is how easy it is to throw out, or light a fire with. And yet here we are at the end of January, when every letter and slice of paper in the mailbox must be sifted through in case a Christmas bill or tax form is overlooked.
As tempting as it is to burn those, too, it won't get you very far. It's time to buck up, and if need be, take on some fiscal responsibility. As a wine lover, that is never a first choice, obviously. We all want to drink Château Latour 1945 on a Tuesday night. Well, I do anyway, but that's probably not going to happen, not even on a Friday or Saturday night.
The point is that fiscal responsibility as a wine lover may not be preferable, but it is possible. Case in point: the 10 wines detailed below. Each sells for $20 or less and earned an 88-point rating or higher on the Wine Spectator 100-point scale. That's a tough quality-to-price ratio to beat.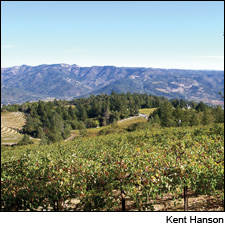 News & Features : Tasting Highlights
New reviews of Golden State reds that have plenty of appeal
Posted: January 27, 2014 By Tim Fish
With no rain in sight, reservoirs are empty and vintners fear a small crop even before the vines wake up
Posted: January 21, 2014 By James Laube, Tim Fish
Blogs : Exploring Wine with Tim Fish
2013 was the driest year on record, and 2014 is one big question mark
Posted: January 15, 2014 By Tim Fish
California is thirsty—and not for wine. It barely rained in 2013, and the wine industry is worried.
How bad is it? Some of the growing regions in Napa Valley got less rain than Las Vegas. Paso Robles, on the California Central Coast, got 1.92 inches of rain in 2013 instead of the average 12.78, according to the National Weather Service. By comparison, Death Valley got 2.17 inches.
That makes 2013 the driest year on record in California, and the records go back to about 1880. Droughts are nothing new here, but this is a new level of parched. It doesn't help that 2012 was an exceptionally dry year as well.
Blogs : Exploring Wine with Tim Fish
Research suggests Republican and Democrat voters have different tastes when it comes to wine and spirits
Posted: January 8, 2014 By Tim Fish
If you drink Robert Mondavi wines and Jim Beam Bourbon, you probably vote Republican. If you prefer Moët & Chandon and Courvoisier Cognac, chances are you're a Democrat.
Who knew that you were making a political statement every time you reached for a bottle of wine or spirits? Consumer data supplied by research group GFK MRI and analyzed by the National Media Research Planning and Placement, suggests that what you drink says a lot about how you vote.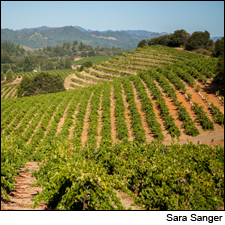 News & Features : Tasting Highlights
New reviews from the 2010 and 2011 vintages
Posted: January 6, 2014 By Tim Fish