June 30, 2013 Issue : Features
A group of dedicated young winemakers is ready to take California's quintessential wine from cult status to the big time
Posted: June 30, 2013 By Tim Fish
June 30, 2013 Issue : Features
Fifteen California producers with a track record for quality
Posted: June 30, 2013 By Tim Fish
June 30, 2013 Issue : Tasting Reports
The 2010 vintage delivers mixed quality, but the best Zinfandels still shine
Posted: June 30, 2013 By Tim Fish
Blogs : Exploring Wine with Tim Fish
Time to have fun pairing wine with the traditional Fourth of July spread
Posted: June 26, 2013 By Tim Fish
Nail biting over the wine to drink with Thanksgiving dinner pales next to the challenge of pairing wine with a classic Fourth of July barbecue. That's one reason so many Americans reach for a beer.
I'm something of an anarchist when it comes to food and wine. There's too much fuss put into finding the seamless match in my view. Seamlessness is boring. I prefer a wine that offers a playful contrast and enhances the food or brings out something new.
And face it, if you can't be playful and have fun with food and wine on July 4, then you don't deserve to watch the fireworks.
A guide to the region's highlights
Posted: June 24, 2013 By Tim Fish
Blogs : Exploring Wine with Tim Fish
A new generation of California blends will make you forget the days of Hearty Burgundy
Posted: June 19, 2013 By Tim Fish
It's good to see that Americans are beginning to ignore one of the long-standing "rules" of California wine—that it has to be varietally specific: Cabernet Sauvignon, Chardonnay, etc.
Blends have been a no-no, particularly when it comes to value wines, but America is now more confident and comfortable with wine, and we no longer have to live down the days we swilled cheap "Hearty Burgundy" and generic jugs of "Chablis."
Millennials, the industry is learning, are open-minded about blends, and that changing mindset has lead to a new generation of value-oriented California red blends.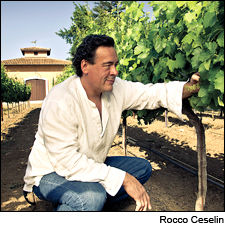 News & Features : Tasting Highlights
New reviews of Golden State reds that raise the bar on quality
Posted: June 17, 2013 By Tim Fish
June 15, 2013 Issue : Features
Known for its laid-back atmosphere, this Northern California county offers an authentic experience
Posted: June 15, 2013 By Tim Fish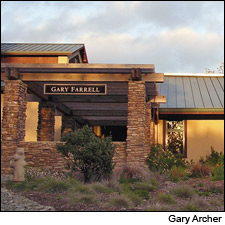 News & Features : Tasting Highlights
New reviews of California pinks that issue you a passport to summer
Posted: June 3, 2013 By Tim Fish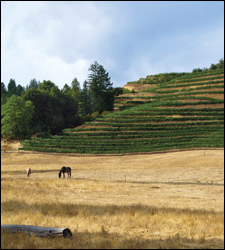 Where to stay in this laid-back California wine country
Posted: June 3, 2013 By Tim Fish