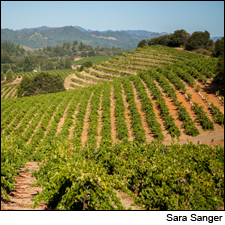 News & Features : Tasting Highlights
New reviews from the 2010 and 2011 vintages
Posted: January 6, 2014 By Tim Fish
Dec. 31, 2013 Issue : Features
Posted: December 31, 2013 By Tim Fish
Dec. 31, 2013 Issue : Features
Posted: December 31, 2013 By Tim Fish
Dec. 31, 2013 Issue : Features
Posted: December 31, 2013 By MaryAnn Worobiec, Tim Fish, Dana Nigro
Recent sales of Qupé, Araujo and Mayacamas prove newcomers see potential
Posted: December 31, 2013 By Tim Fish
Blogs : Exploring Wine with Tim Fish
Plus a few winemaker friends pick their favorites of the year
Posted: December 18, 2013 By Tim Fish
So many good wines and only 365 days to drink them. That's what makes it tough to pick the best wines of the year. My go-to list of course is Wine Spectator's Top 100 of 2013, but I also have my personal favorites. These are wines that left an impression on me for many reasons: where I was when I tried it, who I was with, the meal that went along.
For hardworking vintner Paul Hobbs, success spans cellars around the globe
Posted: December 15, 2013 By Tim Fish
Blogs : Exploring Wine with Tim Fish
California offers something for every taste and budget this season
Posted: December 11, 2013 By Tim Fish
Now that I've been reviewing California sparkling wine for Wine Spectator for the past decade, I can say the wines have never been better, whether it is the luxury "tête de cuvées" or the value wines the Golden State has long been known for.
Look for reviews of some of my favorite California bubblies in the Dec. 31 issue. Meanwhile, here is a selection of the top wines as well as three great values priced at $20 or less.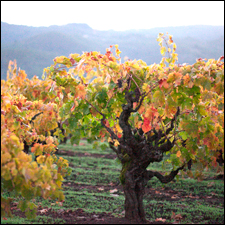 News & Features : Tasting Highlights
New reviews of 2010s and 2011s from Rockpile, Sonoma Valley and Dry Creek Valley
Posted: December 2, 2013 By Tim Fish
Nov. 30, 2013 Issue : Tasting Reports
A cool growing season results in mixed quality
Posted: November 30, 2013 By Tim Fish