A room with an unparalleled view of the California coast
Posted: August 31, 2012 By Tim Fish
Blogs : Exploring Wine with Tim Fish
When it comes to steak or burgers, it's hard to beat these bargain bottles
Posted: August 29, 2012 By Tim Fish
My grandparents owned a corner grocery store back in Indiana when I was growing up and my grandfather Sam was an old-fashioned butcher, cutting meat by hand on a wood butcher block table. Every Monday, a new side of beef arrived and he would painstakingly whittle it down to the various roasts and cuts and grind his own hamburger. 
If there were any leftover steaks by noon Sunday--yes, he worked 6½ days a week--he would call my dad and say, "Light the grill!" That didn't happen a lot, but somehow he managed to always have leftovers on Labor Day Weekend. So when I was 7 or 8, I was accustomed to eating good and incredibly fresh steak. The fact that my dad tended to cook the life out of them is another blog post altogether.  
Blogs : Exploring Wine with Tim Fish
What's in the glass says a lot about your state of mind
Posted: August 22, 2012 By Tim Fish
There's plenty of talk about wine and food but what about wine and mood? At our house it's not, "What do you want to eat for dinner?" It's, "What wine do you want to drink?"
Remember mood rings, that 1970s fad that lives on at Spencer's and other cheesy gift shops? The ring was supposed to be like a soul crystal that tapped into your vibe. Or something like that. Wine is my mood ring.
Blogs : Exploring Wine with Tim Fish
The vintage looks promising in a range of styles
Posted: August 15, 2012 By Tim Fish
My annual California Merlot report won't hit print for a few months, but I've been tasting the wines at our Napa office all summer. So far I'm impressed with the 2009s. It's a particularly good year for high-end Napa Merlot, but there's plenty of value to be found as well.
After DIY winery's assets are sold, buyers say retrieving stranded wine will require additional fees
Posted: August 10, 2012 By Tim Fish
A company spokesman says hundreds of customers at custom-crush winery could lose their wines
Posted: August 6, 2012 By Tim Fish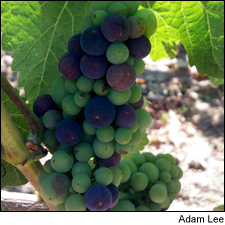 Blogs : Exploring Wine with Tim Fish
California winemakers are excited about 2012, presuming Mother Nature continues to cooperate
Posted: August 1, 2012 By Tim Fish
"So far, this year's weather has been pretty much perfect," Jason Haas of Tablas Creek Vineyard in Paso Robles said. That holds true up north in Sonoma County, where Pete Seghesio of Seghesio Vineyards said, "The season has been a Goldilocks experience so far—not too hot, not too cold, just the right amount of sun and fog."
Parties walk away from a deal announced in March that would have given Banfi a California presence
Posted: July 31, 2012 By Tim Fish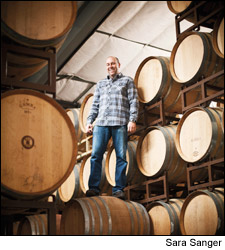 A guide to vineyards and wineries on Sonoma's beautiful back roads
Posted: July 30, 2012 By Tim Fish
Blogs : Exploring Wine with Tim Fish
Cline Cellars consistently offers good quality at a fair price
Posted: July 25, 2012 By Tim Fish
What's not to like? That's a phrase I use when it comes to describing good wines that sell for a reasonable price. There aren't many California wineries that can consistently offer quality value wines across the board. I've blogged about Bogle and Columbia Crest as part of an ongoing series on labels that overdeliver on quality relative to price, and Cline Cellars is in that same league.