Blogs : Exploring Wine with Tim Fish
It looks like an early season as winemakers and growers hope for more rain
Posted: May 7, 2014 By Tim Fish
Things are getting busy in the vineyards of California right now. Vines are blooming in all but the coolest regions of the state. Those little flowers will turn into tiny grapes before you know it. I checked with a few winemakers and growers for the latest in the vineyards. The season is running early throughout the state, generally two weeks earlier than normal, but in some areas it's more than that. Which means that unless summer sends a weather curve ball, it will be another early harvest like 2013. Here are their reports from Napa, Sonoma, Paso Robles, Santa Barbara and more.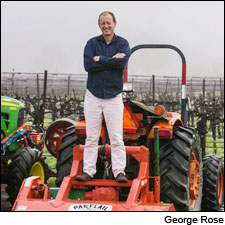 Blogs : Exploring Wine with Tim Fish
Winemaker Nick Goldschmidt makes winning values that retain a sense of place
Posted: April 30, 2014 By Tim Fish
Nick Goldschmidt is one of the busiest winemakers I know. He's more under-the-radar than his friends Michel Rolland and Paul Hobbs, but spends five months a year on the road consulting for 26 wineries in seven countries, including Mission Hill in New Zealand, Viña Errázuriz in Chile and Don Sebastiani & Sons in California.
His Alexander and Dry Creek Valley Merlots are well-made, true to the variety and sell for $20 or less. Here are my notes on five of his recently-released 2012s.
Posted: April 30, 2014 By Tim Fish, Aaron Romano
April 30, 2014 Issue : Features
Posted: April 30, 2014 By James Laube, Tim Fish
Purchase of California winery could mark an expansion in the United States wine market
Posted: April 24, 2014 By Tim Fish
Blogs : Exploring Wine with Tim Fish
The chore of putting in a garden is lessened by thoughts of refreshing spring wines
Posted: April 23, 2014 By Tim Fish
It was such a beautiful day in Sonoma on Sunday that I started thinking about refreshing spring wines as I gardened. I like to take a break in the shade to sip a glass of wine, otherwise gardening seems like such a chore, so I pulled out a few wines to sample whenever my back started complaining. Here are 5 new reds and whites perfect for sipping outdoors this spring.
Posted: March 31, 2014 By Tim Fish, Mitch Frank
Brian Loring does things his way and makes the wines he loves to drink
Posted: March 31, 2014 By Tim Fish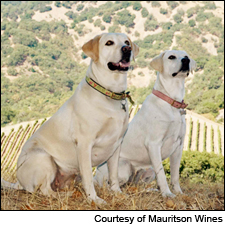 News & Features : Tasting Highlights
New reviews of top red wines from the 2010, 2011 and 2012 vintages
Posted: March 24, 2014 By Tim Fish
Blogs : Exploring Wine with Tim Fish
It's déjà vu all over again as the wines of the Golden State are once again the whipping boy
Posted: March 19, 2014 By Tim Fish
Here we go again. Every 10 or 20 years, the "Old World Wine Intelligentsia" tries to convince us that California wines are lousy.
Surely we're not falling for this again, right? We're bigger people after all these years, more secure about the quality of the wines. There's no need for California to justify its place in the wine world.