Blogs : Exploring Wine with Tim Fish
Good food and wine abound in this strikingly beautiful part of California
Posted: May 28, 2014 By Tim Fish
The Coast of California rambles 840 miles along the Pacific and somewhere about half way is the Monterey Peninsula and Big Sur. You might find a more beautiful place, but you'd have to look hard.
It wasn't just the scenery that drew me to the Monterey Coast a few weeks back. There's an active food-and-wine scene to go along with all that outdoor adventure.
Blogs : Exploring Wine with Tim Fish
Try this mixed case as Memorial Day weekend kicks off a summer of great meals
Posted: May 21, 2014 By Tim Fish
Last week's heat wave in Sonoma put me in the grilling mood. It was, in part, a survival tactic, since there's no AC in our kitchen and I wilt easily. But now that Memorial Day weekend is upon us, Americans are dusting off their grills and smokers, gathering the charcoal and researching new summer recipes the family isn't sick to death of.
Summer wine drinking deserves the same level of devotion. It takes prep work to find the right combination of qualities in a warm-weather wine: a style or variety you like, refreshing, good with grilled foods and, of course, a good value doesn't hurt. The last point is key for those do a lot of entertaining in the summer.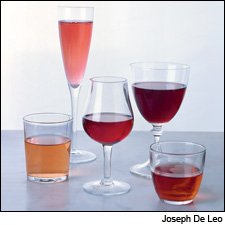 News & Features : Tasting Highlights
New reviews of intriguing pink wines from the 2013 vintage
Posted: May 19, 2014 By Tim Fish
Blogs : Exploring Wine with Tim Fish
Who needs New Year's Eve? U.S. sparkling wines are ideal for warm-weather
Posted: May 14, 2014 By Tim Fish
It's a shame that so many Americans put off drinking sparkling wine until New Year's Eve. I crave it most in the summer when the days are sunny and I want something refreshing to drink. It also complements the lighter menus of summer like salads, seafood and chicken.
Here I highlight a handful of my favorite new sparkling wines: two of the top wines, two values and one superb rosé.
Blogs : Exploring Wine with Tim Fish
It looks like an early season as winemakers and growers hope for more rain
Posted: May 7, 2014 By Tim Fish
Things are getting busy in the vineyards of California right now. Vines are blooming in all but the coolest regions of the state. Those little flowers will turn into tiny grapes before you know it. I checked with a few winemakers and growers for the latest in the vineyards. The season is running early throughout the state, generally two weeks earlier than normal, but in some areas it's more than that. Which means that unless summer sends a weather curve ball, it will be another early harvest like 2013. Here are their reports from Napa, Sonoma, Paso Robles, Santa Barbara and more.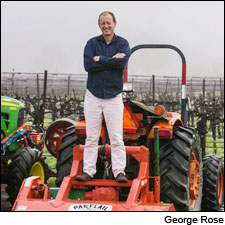 Blogs : Exploring Wine with Tim Fish
Winemaker Nick Goldschmidt makes winning values that retain a sense of place
Posted: April 30, 2014 By Tim Fish
Nick Goldschmidt is one of the busiest winemakers I know. He's more under-the-radar than his friends Michel Rolland and Paul Hobbs, but spends five months a year on the road consulting for 26 wineries in seven countries, including Mission Hill in New Zealand, Viña Errázuriz in Chile and Don Sebastiani & Sons in California.
His Alexander and Dry Creek Valley Merlots are well-made, true to the variety and sell for $20 or less. Here are my notes on five of his recently-released 2012s.
Posted: April 30, 2014 By Tim Fish, Aaron Romano
April 30, 2014 Issue : Features
Posted: April 30, 2014 By James Laube, Tim Fish
Purchase of California winery could mark an expansion in the United States wine market
Posted: April 24, 2014 By Tim Fish
Blogs : Exploring Wine with Tim Fish
The chore of putting in a garden is lessened by thoughts of refreshing spring wines
Posted: April 23, 2014 By Tim Fish
It was such a beautiful day in Sonoma on Sunday that I started thinking about refreshing spring wines as I gardened. I like to take a break in the shade to sip a glass of wine, otherwise gardening seems like such a chore, so I pulled out a few wines to sample whenever my back started complaining. Here are 5 new reds and whites perfect for sipping outdoors this spring.