Blogs : Exploring Wine with Tim Fish
Looking at the past, present and future of the empire Jess Jackson built
Posted: October 17, 2012 By Tim Fish
Jess Jackson was a force of nature. Anyone who knew him could tell you that. A big guy, he had shoulders like a fireplace mantel and a bold swath of white hair in his later years. He was charming and had a big heart, but at times could be mercurial and stubbornly private. He was driven and unashamedly competitive. He was also a self-made billionaire who started from scratch—less than scratch, really.
That's how I describe Jackson in "The House That Jess Jackson Built" for the Nov. 15 issue of Wine Spectator. Jackson, who created a wine empire around Kendall-Jackson wines, died in April 2011 yet his legacy looms large.
Blogs : Exploring Wine with Tim Fish
There's a big blurry line between innovation and done-to-death
Posted: October 10, 2012 By Tim Fish
Oh look–Ahi tuna tartare is on the menu. And short ribs. Pizza, too! Who'd a thought?
I know my chef friends will hate me for this, but I think things are getting little monotonous on the restaurant menus of America. Certainly, there's still innovation in the kitchens, particularly in top restaurants as well as the small bistros where young and creative chefs are keeping it real.
Blogs : Exploring Wine with Tim Fish
Web retail giant takes its third stab at wine
Posted: October 3, 2012 By Tim Fish
I've been writing about wine and the Internet since the Dark Ages of the mid-'90s, so I felt déjà vu all over again last week when I heard that Amazon was giving wine yet another try.
Three strikes Bezos and you're out!
Jeff Bezos, of course, is CEO of Amazon, and this will be the Net giant's third attempt at wine in the past 12 years. Let's hope this venture won't be as cursed as the first two.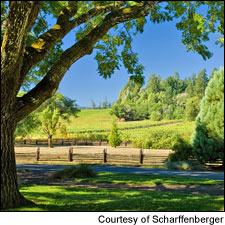 News & Features : Tasting Highlights
New reviews of bubblies from Napa, Sonoma and beyond, each priced at $30 or less
Posted: October 1, 2012 By Tim Fish
Web retail giant meeting with wineries, planning new "wine marketplace"
Posted: September 28, 2012 By Tim Fish
Blogs : Exploring Wine with Tim Fish
Pedroncelli Winery is an authentic slice of old-school Sonoma County
Posted: September 26, 2012 By Tim Fish
An honest value is something you appreciate when you grow up in a blue-collar house like I did. Dad always joked that Mom had "Champagne taste on beer money," which was partially right. She didn't believe in settling for something inferior even if she wasn't spending a lot of money.
That's one reason I've always had a soft spot for wineries like Pedroncelli. It's owned by an old Italian family that has been in Sonoma County for four generations. They grow their own grapes and, without a lot of fuss, make wine that people can afford to drink every day. While many of California's Italian winemaking families have taken their businesses upscale or have sold to large companies, the Pedroncellis have stayed the course.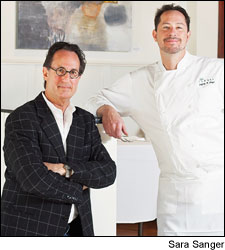 Rising quality draws on the local bounty
Posted: September 17, 2012 By Tim Fish
Blogs : Exploring Wine with Tim Fish
When your hands are stained red, a cold one is all you want at the end of the day
Posted: September 12, 2012 By Tim Fish
It's half-past September and do you know what California winemakers are drinking?
Beer.
No, it's not a joke. There's an old saying, in fact: "It takes a lot of beer to make wine."
Blogs : Exploring Wine with Tim Fish
Whether it's hard to find or just too expensive, certain bottles can be frustratingly out of reach
Posted: September 12, 2012 By Tim Fish
As wine dilemmas go, two of the biggest must be 1) obtaining a rare bottle you're desperate to taste and/or 2) paying for it once you get it. All of us have faced the first one and most of us the second.
I remember the first wine I obsessed over owning: Heitz Cabernet Sauvignon Napa Valley Martha's Vineyard 1985. I waited in line outside the St. Helena tasting room for an hour on the day it was released in 1990. I loved the wine and talked my brother into splitting a case with me, but careful what you obsess over. As it aged, its trademark hint of mint and earth became too pronounced for me, so a few years ago I sold my remaining bottles at auction.
With the sun shining, the annual charity event topped 2011's numbers by almost 6 percent
Posted: August 31, 2012 By Tim Fish