Comes on the heels of company's August purchase of Clos Pegase
Posted: October 4, 2013 By Tim Fish
Sept. 30, 2013 Issue : Features
A thriving food and wine scene abounds with bohemian charm
Posted: September 30, 2013 By Tim Fish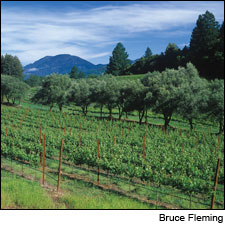 News & Features : Tasting Highlights
New reviews of festive bubblies from the Golden State
Posted: September 16, 2013 By Tim Fish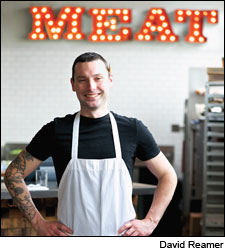 A thriving food and wine scene abounds with bohemian charm
Posted: September 16, 2013 By Tim Fish
Blogs : Exploring Wine with Tim Fish
Harvest 2013 is running early in California
Posted: September 11, 2013 By Tim Fish
There's a dusty book someplace that lists the California harvests that ran earlier than 2013, but I can't recall many in the 24 years I've lived here. Consider this. Hanzell Vineyards, known for great Pinot Noir and Chardonnay, finished its harvest in Sonoma Valley a week before Labor Day.
That's on the outskirts of the norm but it does show how fast things are moving. The growing season rain early all year and there's been plenty of sun throughout summer. Warm temperatures to start the month moved things along even faster.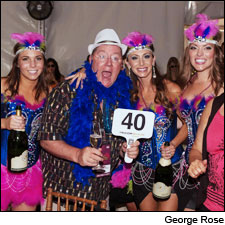 County and valley combine efforts and take in $1.4 million at live auction
Posted: September 3, 2013 By Tim Fish
Blogs : Exploring Wine with Tim Fish
What's in your glass and on your bun this weekend?
Posted: August 28, 2013 By Tim Fish
Wine Spectator associate editor Tim Fish offers wine pairing advice for Labor Day weekend burgers, with 9 wine recommendations, and a plea for a great burger recipe.
Vintage Wine Estates, backed by Leslie Rudd, plans to boost production; art collection not included in sale
Posted: August 21, 2013 By Tim Fish
Blogs : Exploring Wine with Tim Fish
A new Gallup poll reflects a change in attitude among Americans
Posted: August 7, 2013 By Tim Fish
Americans now say they like wine just as much as they do beer, which is a huge preference shift in the past 20 years. That was the main takeaway from a new poll by Gallup.
While you shouldn't read too much into the results—Americans continue to spend a lot more money on beer and spirits—it says a great deal about this country's increasingly friendly attitude toward wine.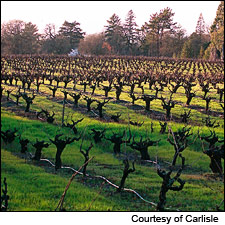 News & Features : Tasting Highlights
New reviews of California Zins from the difficult 2011 vintage
Posted: August 5, 2013 By Tim Fish