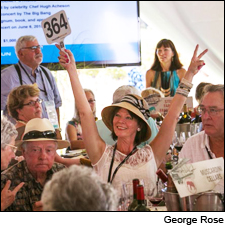 The annual Sonoma Wine Country Weekend supports local charities with three days of wine, food and fun
Posted: September 2, 2014 By Tim Fish
Aug. 31, 2014 Issue : Features
A world-class list at an intimate California resort
Posted: August 31, 2014 By Tim Fish
Aug. 31, 2014 Issue : Features
Luxury on the beach in Southern California
Posted: August 31, 2014 By Tim Fish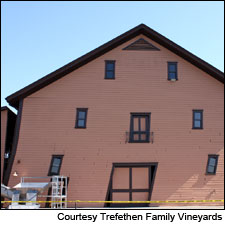 Valley residents and vintners assess the damage and clean up as grape harvest looms
Posted: August 26, 2014 By Tim Fish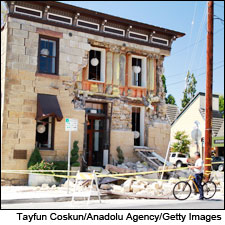 Dozens injured, buildings damaged and wineries trying to assess impact, check on staff and clean up
Posted: August 24, 2014 By Tim Fish
Blogs : Exploring Wine with Tim Fish
Cooler temperatures in most of the state are allowing flavors to mature
Posted: August 20, 2014 By Tim Fish
Wine Spectator senior editor Tim Fish gets an update on California's 2014 harvest, now well under way.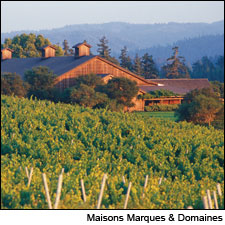 News & Features : Tasting Highlights
New reviews of non-vintage bubblies from the Golden State, each under $40
Posted: August 18, 2014 By Tim Fish
Officials contend three vineyard developments violated environmental laws; winemaker says allegations are misleading
Posted: August 15, 2014 By Tim Fish
Blogs : Exploring Wine with Tim Fish
After tough vintages in 2010 and 2011, value lovers can rejoice
Posted: August 13, 2014 By Tim Fish
The 2011 and 2010 California Merlots, for the most part, are hard and herbal, plus they lacked depth and Merlot's telltale appealing texture. Nature just didn't play fair those years.
However, I'm beginning to taste 2012s as I prepare the annual Merlot report, and there's good news. The 2012s are downright fun to drink, and what they lack in depth, they balance with luscious fruit and silky body. That makes it a great year for value hounds.
Blogs : Exploring Wine with Tim Fish
Rare delegation of Cuban sommeliers explores Napa and Sonoma counties
Posted: August 6, 2014 By Tim Fish
California wine is all but impossible to get in Cuba, and even harder to get than a good Cuban cigar here in California. That's why it was such a milestone when a delegation of Cuban sommeliers toured Napa and Sonoma counties last month to get a rare taste of Golden State wine. It was their first wine-buying trip since the United States government opened the Cuban market to American wine just last year.