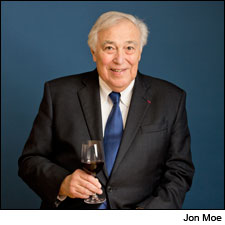 News & Features : News & Features
The man who transformed Château Lynch Bages gives a history lesson with his classic 2000 Bordeaux
Posted: October 20, 2014 By Tim Fish
With harvest winding down, vintners are getting a better idea of what August's quake inflicted
Posted: October 15, 2014 By Tim Fish
Blogs : Exploring Wine with Tim Fish
Sir Peter Michael builds a lasting legacy in Sonoma's Knights Valley
Posted: October 15, 2014 By Tim Fish
One of the occasional benefits of writing about wine is the opportunity to interview someone who's famous for something other than wine. Take actor and vintner Dan Aykroyd for example. He was so down to earth I could have chatted about Saturday Night Live for hours. The same with John Lasseter of Pixar and his classic animated movies. I was more interested in asking film director Francis Ford Coppola about The Conversation than his Godfather films. But my job was to talk wine, so I stayed focused during the interviews.
I had a similar experience with Sir Peter Michael, who I profile in the Nov. 15 issue and who is also being honored as the winner of this year's Wine Spectator Distinguished Service Award.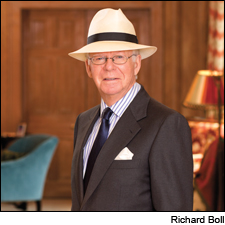 The native Londoner and early Silicon Valley entrepreneur has produced outstanding wines for 24 years
Posted: October 14, 2014 By Tim Fish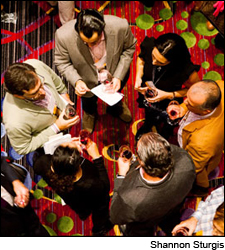 Senior editors Harvey Steiman and Tim Fish with tips on how to approach a a diverse walkaround tasting
Posted: October 6, 2014 By Harvey Steiman, Tim Fish
Blogs : Exploring Wine with Tim Fish
With more than 250 wines to taste at the Grand Tasting, everyone needs a game plan
Posted: October 1, 2014 By Tim Fish
I remember walking into my first Grand Tasting 16 years ago. I was just a young wine nerd and not yet on the Wine Spectator staff and I wanted more than anything to come off as poised and urbane, but at the sight of all those rare wines, my eyes shot out of my head like a cartoon character's.
The chance to taste 250 wines, with winemakers and owners right there at the table, can be overwhelming for the uninitiated. Overwhelming as in awesome, awesome as in stuttering to say something insightful as your wine is poured, insightful as in, "uhm … Hi."
Blogs : Exploring Wine with Tim Fish
Hang on to those sunny days with these good-value reds
Posted: September 24, 2014 By Tim Fish
Summer ended officially this week but I'm in denial about it. The warm weather took its time getting here in the first place and now it's heading south again already.
We're not letting it go without a fight, are we? Damn straight. Repeat after me: Summer isn't over. Summer isn't over.
In defiance of fall, I've selected five of my favorite summer wines from reviews published in our Oct. 31, 2014 issue. All of the wines are Zinfandel or Zin-based reds, which are the ideal wines with sunny weather and summer food. I drink them with everything from pasta and chicken to grilled steak and smoked ribs.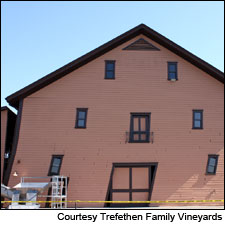 Blogs : Exploring Wine with Tim Fish
The Trefethen family vows to restore the historic but quake-damaged McIntyre winery
Posted: September 17, 2014 By Tim Fish
Of all the dramatic visuals the morning after the Napa earthquake—the shattered wine cellars and landslides of fallen barrels—nothing for me was more startling than the live TV images of the historic McIntyre building, crippled and sagging on the grounds of Trefethen Vineyards in Yountville.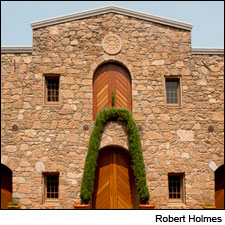 News & Features : Tasting Highlights
New reviews from the 2012 and 2011 vintages in Napa Valley and beyond
Posted: September 15, 2014 By Tim Fish
Blogs : Exploring Wine with Tim Fish
It's harvest in Northern California and with the earthquake behind us, it's time to hit the wine roads
Posted: September 10, 2014 By Tim Fish
Wine Spectator senior editor Tim Fish offers tips for visiting winery tasting rooms, from etiquette to what to expect to pay to what and who to bring.