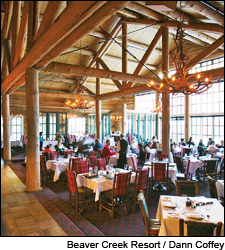 A new generation of restaurants arrives at this Colorado resort town
Posted: February 25, 2013 By Tim Fish
Blogs : Exploring Wine with Tim Fish
Here's a full parade of my pet peeves with the world of vino
Posted: February 20, 2013 By Tim Fish
My birthday isn't far off and maybe I'm just getting ornery in my old age, but I've been thinking about my wine pet peeves lately. Wine Spectator editors pondered theirs in the Jan. 31 - Feb. 28, 2013 issue of the magazine but I left out a few of mine. Here's a fleshed out, even crankier list.
Blogs : Exploring Wine with Tim Fish
Annual San Francisco event shows the versatility of Zin
Posted: February 6, 2013 By Tim Fish
They may have pulled out a toupee's worth of hair during harvest 2011, but California Zinfandel producers have been telling me for months that the 2011s are much better than they expected. Of course, winemakers always say that after a difficult vintage because, eventually, they have to sell the wine, so I generally take it with a grain of salt.
But as the annual Zinfandel Advocates & Producers (ZAP) Festival in San Francisco on Saturday showed, they weren't stretching the truth this time. The 2011 Zinfandels are lovely wines in general: fresh, floral and elegant, with crisp acidity and modest levels of alcohol. Those who love to bash Zinfandels as fruit-bomb monsters have nothing to complain about with the 2011s.
Blogs : Exploring Wine with Tim Fish
After years of herding cats, the county may be on the verge
Posted: January 30, 2013 By Tim Fish
The wine regions of Sonoma County don't play well together.
It has been that way since I can remember and I've lived there for 25 years. Being a stubborn bastard is a rich tradition in Sonoma County for some reason. I think it dates to those grumpy old Italian farmers who spawned the local wine industry. Everything had to be their way, even if they didn't know what the hell they were talking about.
Sonoma County's American Viticultural Areas (AVAs) aren't much different. Each region has been so busy promoting itself that the big picture is fuzzy. What brings this up is a new effort by Sonoma Valley Vintners and Growers Alliance (SVVGA) to rebrand Sonoma Valley—the area in the southeastern part of the county.
Blogs : Exploring Wine with Tim Fish
Revitalized Buena Vista's first releases are promising for wine and history lovers
Posted: January 23, 2013 By Tim Fish
The list of California wineries that reliably produce a good range of tasty values has been growing short for years, but there's a new player now. Well, "new" is misleading since the producer in question is Buena Vista, the oldest commercial winery in the state.
Yet in nearly every sense Buena Vista is a new player, and is now releasing a promising lineup of very good wines selling for $25 and less. For those of us who have watched what the historic Sonoma winery has gone through during the past 25 years, it's a welcome development.
Since 2001 alone Buena Vista has been through five owners. That's right, five. That's a recipe for wine disaster, but the owner now is Boisset Family Estates, a major wine player in Burgundy that's reinvigorating a number of California wineries.
Bill Price, whose investments include Kosta Browne and Kistler, buys the 138-acre site for more than $13 million
Posted: January 23, 2013 By Tim Fish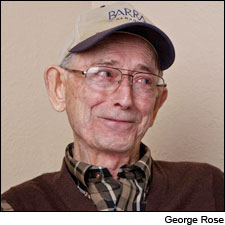 Blogs : Exploring Wine with Tim Fish
Here's to Charlie Barra and all the unsung heroes of California wine
Posted: January 16, 2013 By Tim Fish
We get so caught up in chasing the hottest new thing that we forget sometimes to recognize the modest heroes, those unsung and unfussy souls who have quietly gone about the business of making good wines year after year.
Charlie Barra is one of those people. At age 86, Barra is the dean of Mendocino County wine and one of the last of a breed. Born during Prohibition and just at the dawn of the Great Depression, Barra is a part of California's wine history, having worked with some of the key players while leaving his own mark along the way. He's a character worth knowing.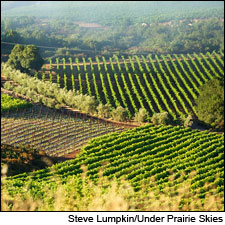 News & Features : Tasting Highlights
New reviews of highly rated reds, most from the 2010 vintage
Posted: January 14, 2013 By Tim Fish
Blogs : Exploring Wine with Tim Fish
The social structure of the wine world plays out like a class reunion
Posted: January 9, 2013 By Tim Fish
The wine world reminds me of high school sometimes. The cast of characters and social structure is really not all that different.
Blogs : Exploring Wine with Tim Fish
But here—ahem—are a few of my goals for 2013
Posted: January 2, 2013 By Tim Fish
Why do people bother with New Year's resolutions? The first of January at the gym, for example, brings a blitzkrieg of the hopeful, the annual posers and Pollyannas of fitness who occupy every damn machine for weeks. But by February they abandoned their resolutions and inevitably return to their couches and Cheetos.
But since I don't want to come off as an absolute cynic, I do have a few goals. (Isn't "goal" a synonym for "resolution," you ask? Semantics shemantics! Google it yourself.) Here are a few of my goals for 2013.