Dec. 31, 2013 Issue : Features
Posted: December 31, 2013 By Tim Fish
Dec. 31, 2013 Issue : Features
Posted: December 31, 2013 By Tim Fish
Dec. 31, 2013 Issue : Features
Posted: December 31, 2013 By MaryAnn Worobiec, Tim Fish, Dana Nigro
Recent sales of Qupé, Araujo and Mayacamas prove newcomers see potential
Posted: December 31, 2013 By Tim Fish
For hardworking vintner Paul Hobbs, success spans cellars around the globe
Posted: December 15, 2013 By Tim Fish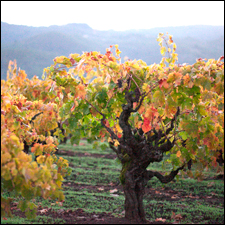 News & Features : Tasting Highlights
New reviews of 2010s and 2011s from Rockpile, Sonoma Valley and Dry Creek Valley
Posted: December 2, 2013 By Tim Fish
Nov. 30, 2013 Issue : Tasting Reports
A cool growing season results in mixed quality
Posted: November 30, 2013 By Tim Fish
Blogs : Exploring Wine with Tim Fish
What wines will you drink when Hanukkah and Thanksgiving share the same day?
Posted: November 20, 2013 By Tim Fish
My family has been celebrating Thanksgiving and Hanukkah side-by-side for decades. My wife's Jewish family gathers every year in Southern California and we all celebrate Hanukkah on the day after. (Even if it's technically weeks away.) We eat leftovers and there's usually a brisket, too.
And wine of course. If you think selecting a wine to go along with the turkey dinner spread is tough, just trying adding a brisket to the dilemma. It's impossible of course, so I usually open a little of everything and let everyone pick what they want for both events.
For Thanksgiving I look for lighter- to -medium-body reds like Pinot Noir (or Burgundy), Beaujolais or a red blend that's not too tannic, plus a floral white like Riesling, a delicate Chablis or (even better) a fruit-forward rosé. Here are 10 of my recommendations.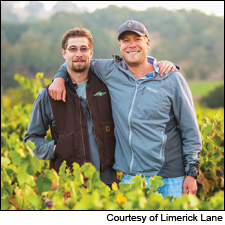 News & Features : Tasting Highlights
New reviews of 2011 Zinfandels from Sonoma's Russian River and Dry Creek
Posted: November 18, 2013 By Tim Fish
Blogs : Exploring Wine with Tim Fish
Many wines are outstanding, but a truly 100-point wine is rare
Posted: November 13, 2013 By Tim Fish
I've tasted a lot of great wines over the years but I'm not sure I've ever tasted a perfect one. Perfection, as I see it, is a tricky business. It's like fog: You know it's there, but just try catching it.