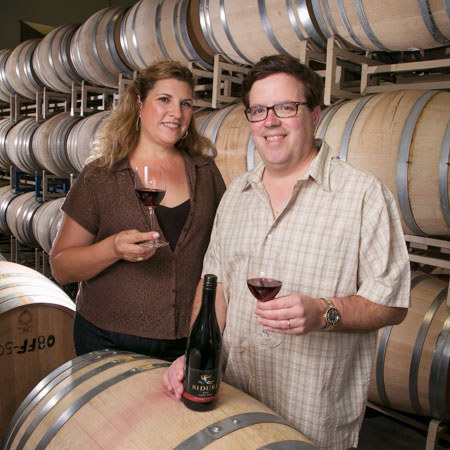 Adam Lee will continue as winemaker; Jackson Family Wines sees potential in single-vineyard Pinot Noir
Posted: January 29, 2015 By Tim Fish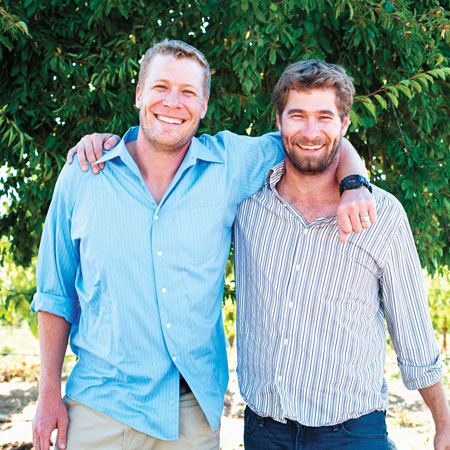 Blogs : Exploring Wine with Tim Fish
Brothers Jake and Scot Bilbro revitalize Sonoma's Limerick Lane
Posted: January 28, 2015 By Tim Fish
When Jake and Scot Bilbro took over Limerick Lane winery and vineyard in 2011, it seemed an ideal match. The estate has a rich history of producing outstanding Zinfandel, and the brothers Bilbro grew up in the Sonoma County wine business with their dad, Chris Bilbro, at Marietta Cellars.
Blogs : Exploring Wine with Tim Fish
No one can predict the future, but here are my anticipated highlights of the year ahead
Posted: January 14, 2015 By Tim Fish
Here are a few of the things I'm looking forward to in 2015, including eating more foie gras and drinking more Merlot and Zindandel.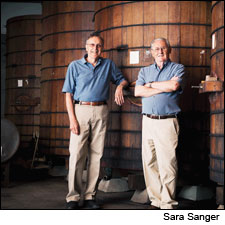 Winemaker for the Pedroncelli family guided his Dry Creek Valley winery through 66 vintages
Posted: January 6, 2015 By Tim Fish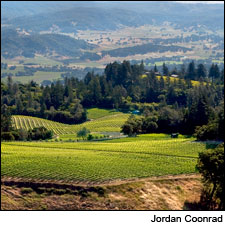 News & Features : Tasting Highlights
New reviews of California Zinfandels for winter drinking
Posted: January 5, 2015 By Tim Fish
Dec. 31, 2014 Issue : Features
Posted: December 31, 2014 By Tim Fish
Blogs : Exploring Wine with Tim Fish
The Golden State offers quality and value for your seasonal celebration
Posted: December 17, 2014 By Tim Fish
The top sparkling wines from the Golden State are rich with bright California fruit, but layer it with lively acidity. Consumers will also find great value. Look for my complete American sparkling wine report next summer, but for now, here are the California bubblies that impressed me most in 2014.
Posted: December 15, 2014 By Tim Fish
Blogs : Exploring Wine with Tim Fish
Plus a few winemaker friends pick their favorites of the year
Posted: December 10, 2014 By Tim Fish
There just aren't enough days in the year to drink all the good wine. Wine Spectator's Top 100 of 2014 is always my go-to list, but I also have personal favorites. They aren't necessarily the highest-rated, but these wines left an impression with me for all sorts of reasons—the mood I was in, the people I was with and the food I was eating. Some I tasted blind, others I didn't.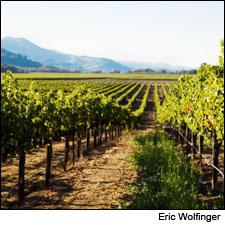 News & Features : Tasting Highlights
New reviews of festive bubblies from California
Posted: December 8, 2014 By Tim Fish