Aug. 31, 2014 Issue : Features
A world-class list at an intimate California resort
Posted: August 31, 2014 By Tim Fish
Aug. 31, 2014 Issue : Features
Luxury on the beach in Southern California
Posted: August 31, 2014 By Tim Fish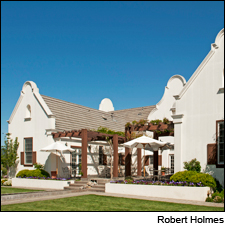 News & Features : Tasting Highlights
New reviews of reds from the 2011 and 2012 vintages
Posted: July 28, 2014 By Tim Fish
Blogs : Exploring Wine with Tim Fish
There's a lot of hard work and devotion behind Grand Award-winning restaurants
Posted: July 2, 2014 By Tim Fish
Some of my favorite non-fiction books are restaurant wine lists. I can read them for hours. But have you ever been to a restaurant that seemed out of a key wine or two on the list? Sometimes you have to wonder if a wine list is more fiction than fact.
That's not a concern when it comes to restaurants with Grand Awards from Wine Spectator's Restaurant Wine List program. Each potential Grand Award winner is thoroughly vetted and goes through an onsite inspection. The goal is to discover and honor truly great wine programs, and nine times out of 10 that's exactly what we find.
June 30, 2014 Issue : Retrospective/Vertical
Two turning-point vintages reveal the potential and the limits of Golden State Zins
Posted: June 30, 2014 By Tim Fish
June 30, 2014 Issue : Tasting Reports
The best wines of 2011 are structured, vibrant and flavorful
Posted: June 30, 2014 By Tim Fish
Blogs : Exploring Wine with Tim Fish
Early signs of veraison point to an unusual start for crush in 2014
Posted: June 18, 2014 By Tim Fish
Take your vacation soon, California winemakers. Early signs of veraison are already upon us. Veraison—when grapes begin ripening, turn softer and change color—rarely starts this early. It usually doesn't get going until the Fourth of July.
Veraison is significant for many reasons, but it's a big indicator of when harvest could begin: about six weeks later is the general rule. A lot depends on the region, grape variety, how a vineyard is farmed and, of course, the weather, but it boggles the mind that harvest could begin before Aug. 1, and not just for sparkling wine.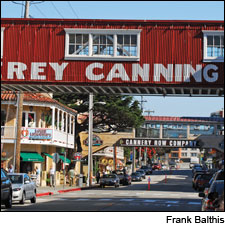 Beauty, adventure, great food and wine await
Posted: June 15, 2014 By Tim Fish
June 15, 2014 Issue : Tasting Reports
U.S. sparkling wines are refreshing, well-priced choices for warm-weather sipping
Posted: June 15, 2014 By Tim Fish
June 15, 2014 Issue : Features
Beauty, adventure, great food and wine await
Posted: June 15, 2014 By Tim Fish