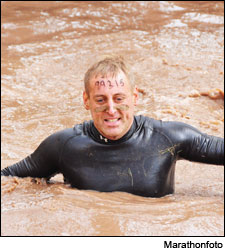 In 2012, senior editor James Molesworth decided to get in shape without sacrificing the finer pleasures. Here's how
Posted: May 19, 2014 By James Molesworth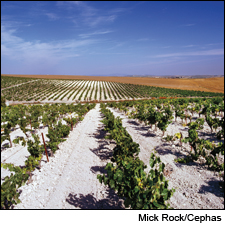 News & Features : Tasting Highlights
New reviews of Sherry in a range of styles, from dry finos to sweet olorosos
Posted: May 9, 2014 By James Molesworth
Blogs : Stirring the Lees with James Molesworth
When the weather warms, it's time open a bottle of Provencal rosé
Posted: May 7, 2014 By James Molesworth
There is perhaps no other wine so seasonal as rosé (maybe Port in winter). The sudden and quick flood of rosé that comes through the tasting room this time of year is the harbinger of sidewalk cafés filled with people knocking back the pink stuff as beads of condensation drip down the sides of overstuffed silver wine buckets.
April 30, 2014 Issue : Features
Wine and restaurant industry professionals find ways to get in shape
Posted: April 30, 2014 By James Molesworth
Blogs : Stirring the Lees with James Molesworth
Florent Baumard rocks out with Stelvin
Posted: April 28, 2014 By James Molesworth
When Florent Baumard, the mild-mannered owner of Domaine des Baumard in France's Loire Valley, announced he was switching to bottling his entire production under screw cap, more than a few people noticed. It was a bold move, not only because of the domaine's high profile as one of the wine world's flagship estates for Chenin Blanc, but because it was still relatively early in the cork versus screw cap closure debate. But while it started as an experiment in the 2003 and 2004 vintages, it didn't take long for Baumard to commit.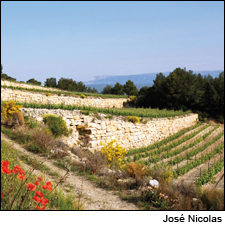 News & Features : Tasting Highlights
New reviews of summertime pinks from France
Posted: April 18, 2014 By James Molesworth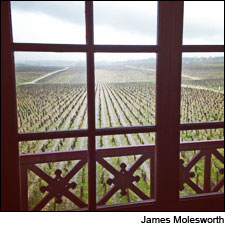 Blogs : Stirring the Lees with James Molesworth
In 2013, Bordeaux passed two tests: one of vintage, and one of faith
Posted: April 8, 2014 By James Molesworth
Thanks to Mother Nature, Bordeaux faced myriad problems in 2013. Cold, windy and wet weather during flowering. Mid-season hailstorms. Then steady disease pressure from botrytis that basically went rampant with season-ending rains that lasted from mid-September through October.
It was a stern test that, by all accounts, Bordeaux passed. Not with flying colors—the vintage is hardly anything special. It's likely in the range of 2007, if that. The best red wines will be charming, aromatic drinks in less than a decade (whites are excellent, as are the dessert wines, but Bordeaux remains defined by its reds). But had you thrown this weather at the Bordelais in the decades of the '60s, '70s and '80s, perhaps even the '90s, it would have been a washout. The fact that they passed the test and generally made a drinkable vintage out of a train wreck of a growing season is a testament to several things.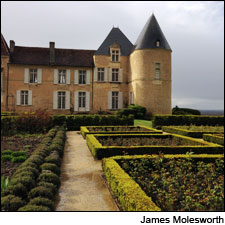 Blogs : Stirring the Lees with James Molesworth
A sweet end to my Bordeaux visits at Sauternes neighbors Châteaus de Fargues and d'Yquem
Posted: April 4, 2014 By James Molesworth
I spent my last day of 2013 Bordeaux barrel tasting visits at Château de Fargues and Château d'Yquem. Here are my notes.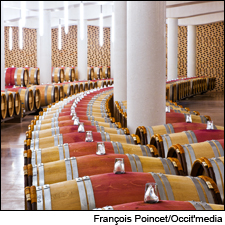 News & Features : Barrel Tasting
Tasting notes and scores for 30 barrel samples of dry whites
Posted: April 3, 2014 By James Molesworth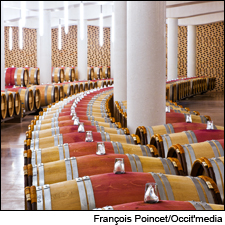 News & Features : Barrel Tasting
Tasting notes and scores for 18 barrel samples of sweet white wines from Sauternes and Barsac
Posted: April 3, 2014 By James Molesworth