Feb. 28, 2014 Issue : Features
Posted: February 28, 2014 By James Molesworth
Posted: February 28, 2014 By James Molesworth
Feb. 28, 2014 Issue : Features
Posted: February 28, 2014 By James Molesworth
St.-Emilion-based château owner looks to increase dry white production
Posted: February 4, 2014 By James Molesworth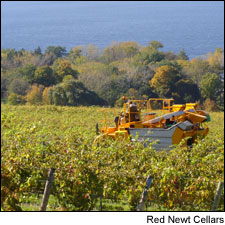 News & Features : Tasting Highlights
New reviews of crisp whites from the 2012 vintage in New York's Finger Lakes region
Posted: January 31, 2014 By James Molesworth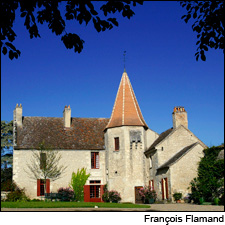 News & Features : Tasting Highlights
New reviews of Left and Right Bank reds for $30 or less
Posted: January 24, 2014 By James Molesworth
Star California and German winemakers will plant vineyards and produce Riesling
Posted: January 22, 2014 By James Molesworth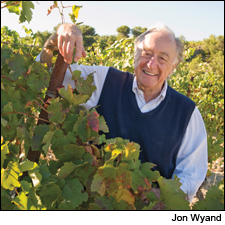 News & Features : Tasting Highlights
New reviews of affordable reds from France's Rhône Valley
Posted: January 3, 2014 By James Molesworth
Blogs : Stirring the Lees with James Molesworth
How do wine and restaurant industry folks stay healthy?
Posted: January 2, 2014 By James Molesworth
It's that time of year. Time to make a resolution, only to watch it fade out. Common wisdom says that most New Year's resolutions are broken in less than two weeks. And of course, the most common resolution folks make is to lose weight. In 2012 and 2013 I made the same resolution …
With the calendar turning, I thought I'd ask a few people in the wine and restaurant industry how they first got into and now stay in shape. It's an industry rife with pit falls—long hours, big restaurant meals, travel and, of course, alcohol. Being a sommelier, restaurateur or a wine journalist can easily become a built-in excuse for taking your health for granted.
Dec. 31, 2013 Issue : Tasting Reports
Spain's distinctive fortified wines are regaining respect
Posted: December 31, 2013 By James Molesworth