Blogs : Stirring the Lees with James Molesworth
The next stop on my Finger Lakes tour was at Silver Thread Vineyard
Posted: October 9, 2012 By James Molesworth
After my visit to Ravines and a quick lunch, I headed up to Silver Thread Vineyard, which is under new ownership since being purchased by the husband-and-wife team of Paul and Shannon Brock. Paul, 36, is the former winemaker at Lamoreaux Landing and he also currently teaches viticulture and winemaking at Finger Lakes Community College. He accentuates the professorial background with his tussle of wiry black hair and thin-rimmed glasses. Shannon, 35, was wine educator at the New York Wine & Culinary Center in Canadaigua, so she also knows what it's like to stand at the head of a class and educate others about wine, and she commands attention with her bright, vivacious personality.
Blogs : Stirring the Lees with James Molesworth
Morten and Lisa Hallgren have moved Ravines winery to Seneca Lake after purchasing White Springs Farm
Posted: October 8, 2012 By James Molesworth
After leaving Fred Merwarth at Wiemer to deal with his remaining 70 tons of Riesling fruit, I headed farther up the western side of Seneca Lake to check on the new digs for Ravines Wine Cellars. Owned by Morten and Lisa Hallgren, the winery was started over on Keuka Lake in the 2002 vintage, and it's grown steadily since then, from a few thousand cases to now 14,000 cases annually, with a projected 20,000 cases within the next five years.
Blogs : Stirring the Lees with James Molesworth
Tasting Hermann J. Wiemer's soon-to-be-released 2011 Rieslings with Fred Merwarth
Posted: October 5, 2012 By James Molesworth
On my second day in the Finger Lakes I made my usual lap around Seneca Lake, the region's most prominent lake and home to the largest collection of wineries.
While I always try to mix in some new faces on each trip, I need to stop in at benchmark estates on a regular basis. Since assuming control in 2007, Fred Merwarth has made sure that the Hermann J. Wiemer estate hasn't skipped a beat. With 75 acres under vine and three-quarters of its 15,000-case annual production represented by Riesling, this is the flagship winery for the region's best grape.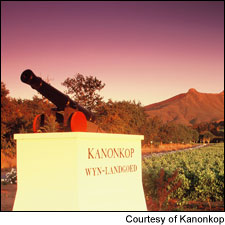 News & Features : Tasting Highlights
New reviews of the limited-production wines that will be available—via live Internet bidding for the first time—in South Africa's annual auction
Posted: October 5, 2012 By James Molesworth
Blogs : Stirring the Lees with James Molesworth
Sheldrake Point's Bob Madill follows his Riesling's lead
Posted: October 3, 2012 By James Molesworth
Sheldrake Point's Bob Madill, a Canadian native, got the wine bug early. While working in tech and software, he was already moonlighting with Ontario wineries such as Lakeview Cellars in the '80s and early '90s.
"I was a cellar rat, a cellar master and then I learned how to sell wine too," said Madill, a spry 65. "The selling part was the hardest."
Blogs : Stirring the Lees with James Molesworth
Heading to visit with upstate New York's finest
Posted: October 2, 2012 By James Molesworth
Well, it's been almost a month since I traveled. That's so long between trips, I think Nancy was starting to get annoyed with me being around the house too much. So, off I go again. This time, back to the Finger Lakes, just a four-and-a-half-hour drive from New York City.
The Finger Lakes is at the tail end of their harvest right now, so it's a fun time for me to check in and see how things are. Here in my office in New York I've been tasting through the bulk of the recently released Rieslings and other wines from the 2011 vintage, a tricky season for the region; so far 2012 looks to be much more even.
Blogs : Stirring the Lees with James Molesworth
Sommelier-turned-winemaker Richard Betts' latest project is a Bordeaux collaboration with François Thienpont
Posted: October 1, 2012 By James Molesworth
I caught up with Richard Betts the other day. Betts, the former sommelier at the Grand Award–winning Montagna at the Little Nell in Aspen, former partner in the Betts & Scholl brand which made Rhône and Aussie wines, current mezcal producer with his own Sombra label, general all-around hipster … And what's he doing now? Making Bordeaux.
Here are my notes on the first two releases of St.-Glinglin, Betts' collaborative effort with François Thienpont.
Sept. 30, 2012 Issue : Features
Posted: September 30, 2012 By Nathan Wesley, James Molesworth, Augustus Weed, MaryAnn Worobiec
Blogs : Stirring the Lees with James Molesworth
The family behind Château Coutet releases their first dry white
Posted: September 26, 2012 By James Molesworth
I sat down with Aline Baly, whose family owns Château Coutet in Barsac, here at my office today. The estate has made its first dry white, which debuts with the 2010 vintage. Here are my notes on the debut vintage.
Blogs : Stirring the Lees with James Molesworth
The Boekenhoutskloof owner and winemaker debuts a new high-end Syrah
Posted: September 21, 2012 By James Molesworth
I caught up today with Marc Kent, owner and winemaker of South Africa's Boekenhoutskloof winery, a top producer of high-end Syrah, Cabernet Sauvignon and Sémillon, as well as several value brans such as Chocolate Block, Wolftrap and Helderberg Wijnmakerij. The vintner has a new Syrah to add to his lineup and as is usual with Kent, he's got a good story to go with it as well (you can read this previous blog entry on the genesis of a previous wine called The Journeyman).