Blogs : Stirring the Lees with James Molesworth
Tasting the newest wines from Pax Mahle and his cellar master, Scott Schultz
Posted: June 5, 2014 By James Molesworth
On my first day of winery visits in California, I visited Pax Mahle and tasted through his lineup of recent Wind Gap wines. Following that, we tasted through his Pax and Agharta labels, and then I tasted the Jolie-Laide Wines made by Scott Schultz. Here are my notes on the wines I tasted.
Blogs : Stirring the Lees with James Molesworth
The Wind Gap, Agharta and Pax labels have broadened Mahle's range
Posted: June 4, 2014 By James Molesworth
With three developing labels, Pax Mahle needed some new digs. So he just recently moved his Wind Gap operation (6,000 cases annually and growing) into a gentrified section of old warehouses called the Barlow in Sebastopol, replete with Kosta Browne as neighbor and surrounded by busy hipster coffeeshops and breweries. Along with his 1,200-case Pax label and 1,000-case Agharta label, Mahle is busy.
"But it's still about how much [my wife] Pam and I can handle, without it consuming us," said Mahle, who wants to stay hands-on with all his projects.
Blogs : Stirring the Lees with James Molesworth
A return to California wine country to visit more wineries in Napa and Sonoma
Posted: June 2, 2014 By James Molesworth
I can't help but think of that song from my teenaged years every time I head back to California. Luckily, it's become a regular thing, making an annual visit to the Golden State. Not only getting to attend the Wine Spectator magnum parties in Sonoma and Napa that kick off the summer in wine country, but also getting to make a few stops at wineries.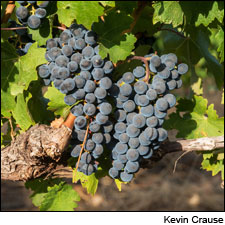 A first look at vintage quality down south, with eyewitness reports from growers and winemakers
Posted: May 23, 2014 By James Molesworth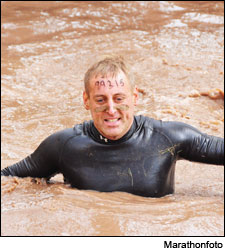 In 2012, senior editor James Molesworth decided to get in shape without sacrificing the finer pleasures. Here's how
Posted: May 19, 2014 By James Molesworth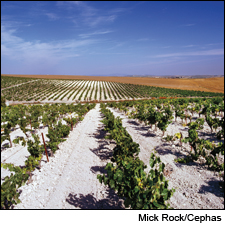 News & Features : Tasting Highlights
New reviews of Sherry in a range of styles, from dry finos to sweet olorosos
Posted: May 9, 2014 By James Molesworth
Blogs : Stirring the Lees with James Molesworth
When the weather warms, it's time open a bottle of Provencal rosé
Posted: May 7, 2014 By James Molesworth
There is perhaps no other wine so seasonal as rosé (maybe Port in winter). The sudden and quick flood of rosé that comes through the tasting room this time of year is the harbinger of sidewalk cafés filled with people knocking back the pink stuff as beads of condensation drip down the sides of overstuffed silver wine buckets.
April 30, 2014 Issue : Features
Wine and restaurant industry professionals find ways to get in shape
Posted: April 30, 2014 By James Molesworth
Blogs : Stirring the Lees with James Molesworth
Florent Baumard rocks out with Stelvin
Posted: April 28, 2014 By James Molesworth
When Florent Baumard, the mild-mannered owner of Domaine des Baumard in France's Loire Valley, announced he was switching to bottling his entire production under screw cap, more than a few people noticed. It was a bold move, not only because of the domaine's high profile as one of the wine world's flagship estates for Chenin Blanc, but because it was still relatively early in the cork versus screw cap closure debate. But while it started as an experiment in the 2003 and 2004 vintages, it didn't take long for Baumard to commit.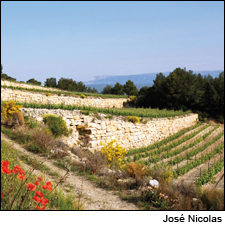 News & Features : Tasting Highlights
New reviews of summertime pinks from France
Posted: April 18, 2014 By James Molesworth